12 Days of Crochet Gift Giving – Holiday Gifts for Kids
The holidays are a special time when you get to celebrate your family and all the loved ones that make life worthwhile. In case you are unsure what to make for the newest members of your family, we've put together a list of 12 holiday gifts for kids, newborns, and babies.
As you're likely already aware, crocheting has become a much-loved hobby by people all over the world. While there are paid patterns, there are also lots of free crochet patterns that are great for gift giving. Many of these patterns are quick and easy to crochet, perfect when you're in a pinch and need to make a quick handmade gift.
Prepare to be overwhelmed by cuteness.
The days are getting chillier and the perfect gift to protect a newborn is a fuzzy, soft baby blanket. Luckily, this one is really simple to make and uses a super soft chenille style yarn.  It would make an excellent first blanket for a newborn, or a toddler's favorite blanket. They'll stay warm all season long, and feel loved wrapped up in a present made by you.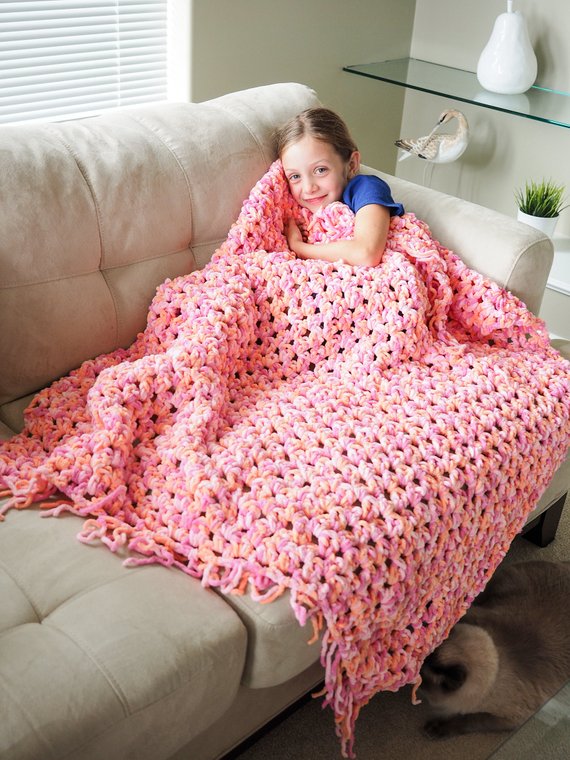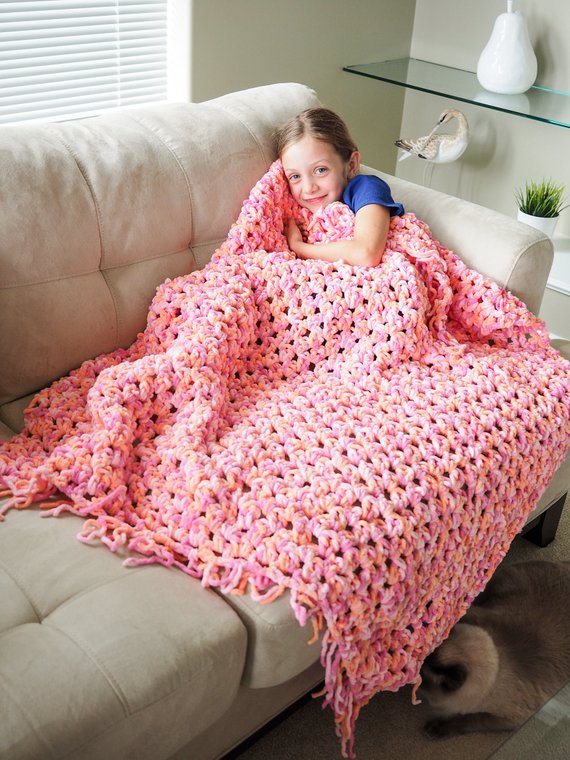 This is a crown pattern for the little fellows in your life who like to act out the story of King Arthur. They can play around the roundtable and pull a sword out of a stone in this little pretend crown that you crocheted for them. This crown can be made quickly and offers a lot of fun. Make it for a good game of pretend this holiday season.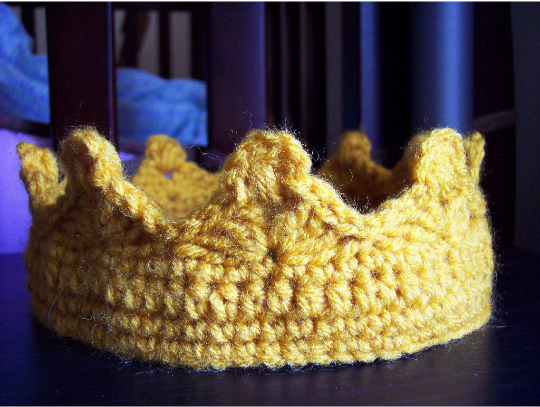 Do you have a special little one in your life that you only get to see occasionally? Make them a gift they'll remember you by! The Crossover Block Stitch Blanket is a soft, cuddly baby blanket perfect for sleepy babies. It's made from a squishy 100% merino wool. This blanket is so delicate and cozy, your little grandchildren will never want to leave their beds. It's the next best thing to a warm hug from you.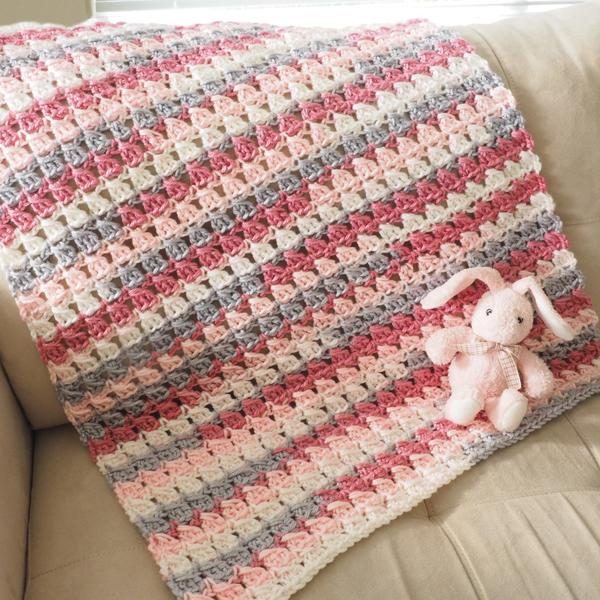 If you're looking for a fast, beginner-friendly baby gift, this mesh hat is just that. It's very straightforward and can be stitched up in no time. It uses a variation of stitches to create texture and dimension in the hat, and you could easily customize the yarn to add color variation. It's made out of 100% organic cotton, perfect for sensitive skin.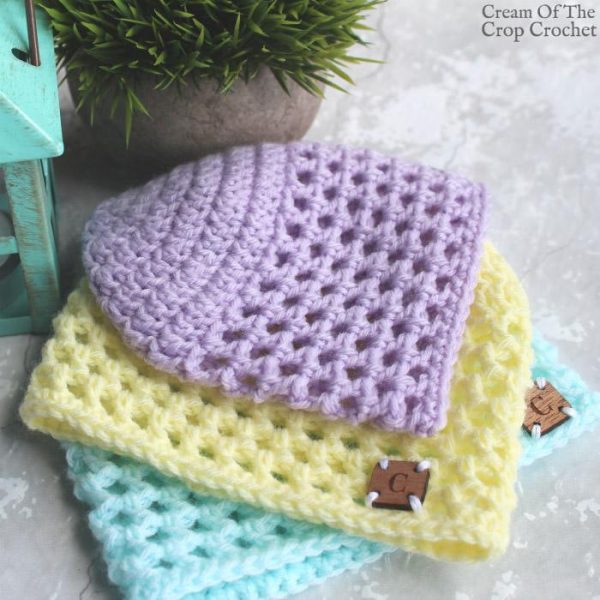 This is a beautiful textural blanket made out of 100% merino wool. Merino wool is really soft and fuzzy, perfect for a baby blanket. And it's machine washable, so new moms won't have to worry about spills and dirt. The blanket is made in beautiful shades of pink and cream and would look great in any nursery.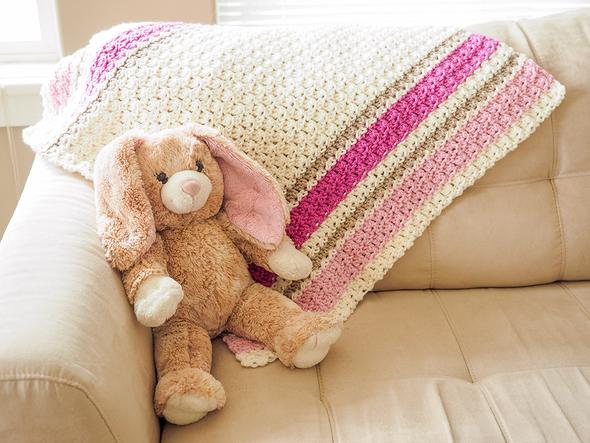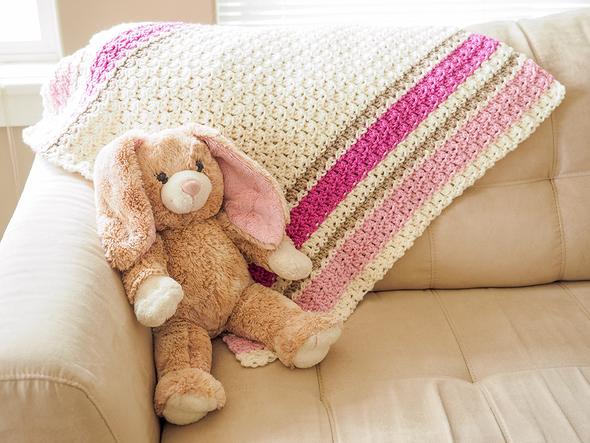 This pop pom beanie is made in beautiful pastel pink and icy grey shade. It's a beautiful hat for a snowy day at the park.  This beanie will keep little ears warm while they have fun throwing snowballs and making snow angels. It's a 100% wool yarn so you know it will hold up against the snow, and it has a fun fluffy pom pom on top. Give this as a gift to your little adventurers this season!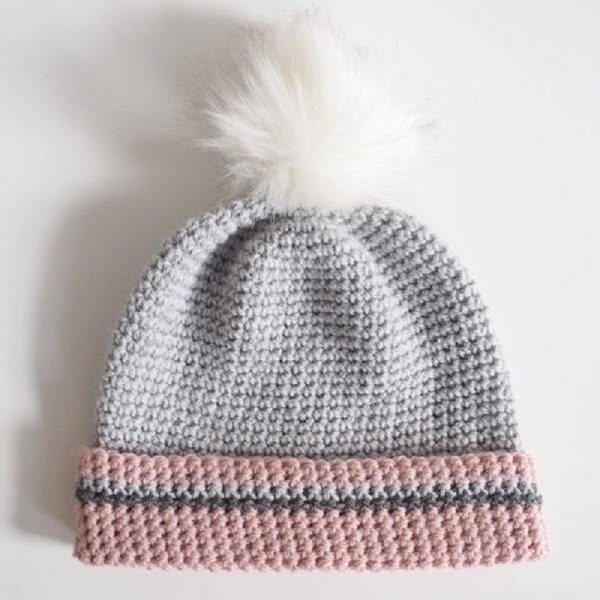 Newborns need protection from the sun and this little hat is the cutest way to provide that. It's this tiny sunhat made using the ruffle stitch. It can be easily customized with appliques and a color of your choosing. It's best made out of a superfine yarn with some stretch.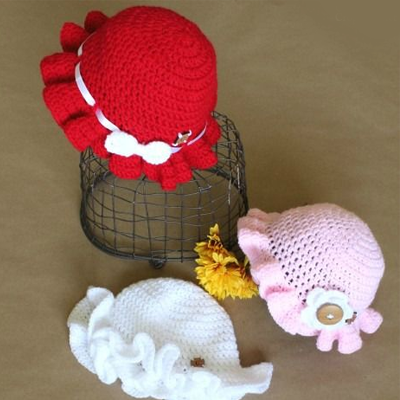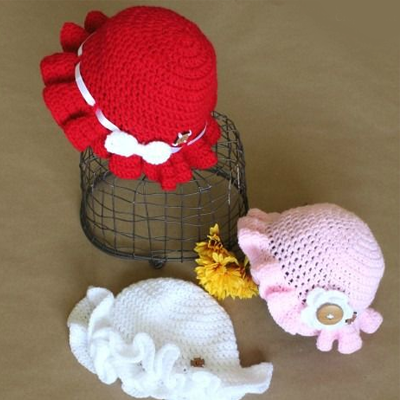 These little bows make amazing reusable gift bows. You can make them in any color and know they won't be thrown away or wasted. They also make great additions to children's hats and headbands. Or make a hair clip out of them. This is a really versatile little project that takes no time at all. You could make a bunch for this holiday season.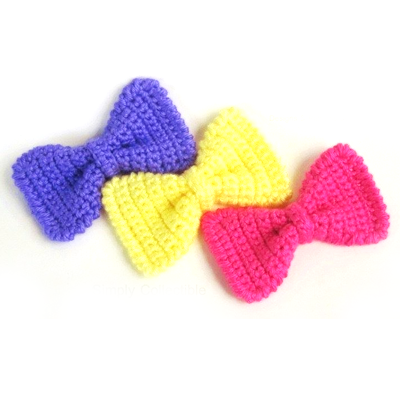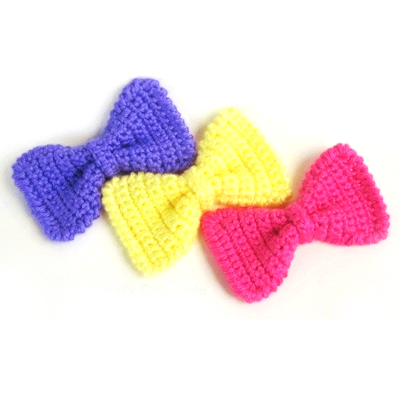 This is a little wrap for a baby that looks like a turtle shell. It's perfectly paired with a beanie for a newborn photoshoot. The pattern is really easy to make as it's just a series of pentagons stitched together. This is absolutely adorable and sure to make anyone gush over your little one. Make it for expectant parents as a unique present.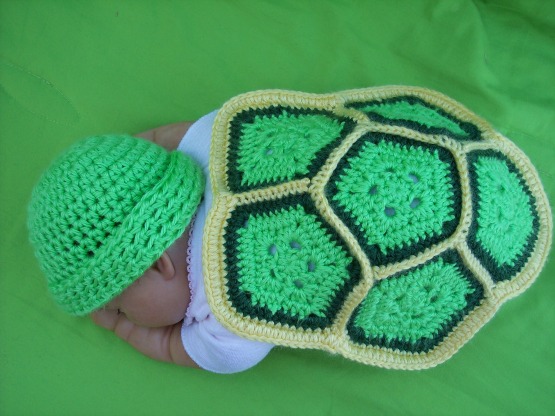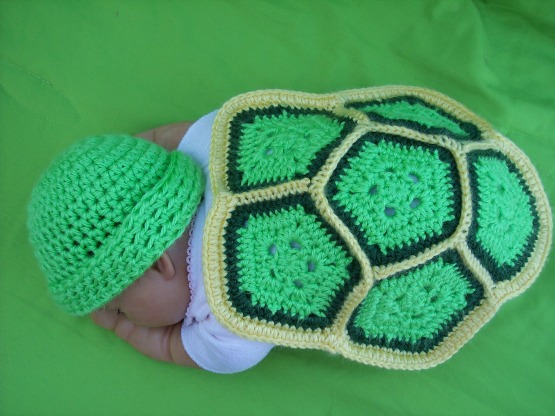 For a fun, imaginative holiday season, make the princess in your life this baby crown. It fits 0-3 months and is cute as a button. The pattern is worked in continuous rounds and dabbles with the puff stitch. It's adorable for family photos and you could even change the color and make one for your little princess, too.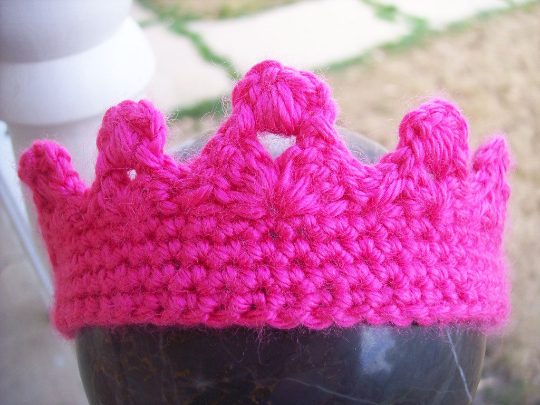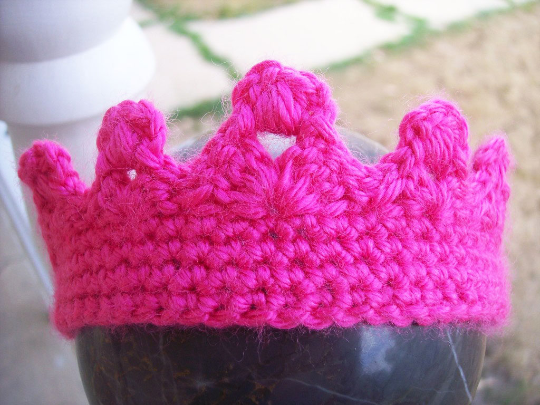 For those upcoming holiday portraits, crochet this Infant bow tie. It's dashing and just flat-out adorable. It is stitched up using a worsted weight yarn and the pattern is easy to follow. You could even use it as a headband. It's an easy way to dress up family pictures and a precious keepsake for parents.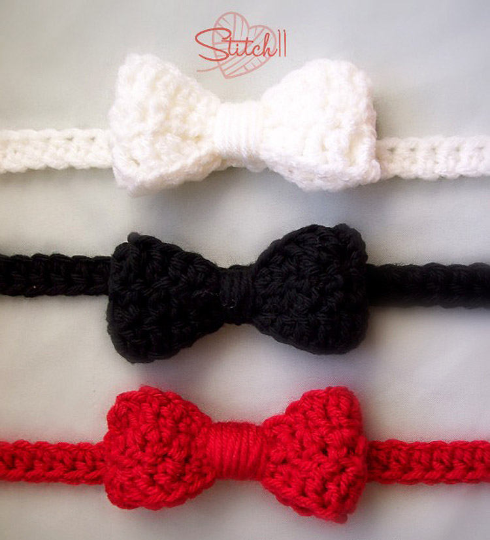 A great holiday gift for babies are some little booties to keep their feet warm. These are beautiful with the decorative primrose stitch and a pastel pink and blue color palette. The babies in your life will look so sweet and snuggly in the little shoes that you won't be able to stand it. It's a practical gift that's also absolutely adorable. And easy to make!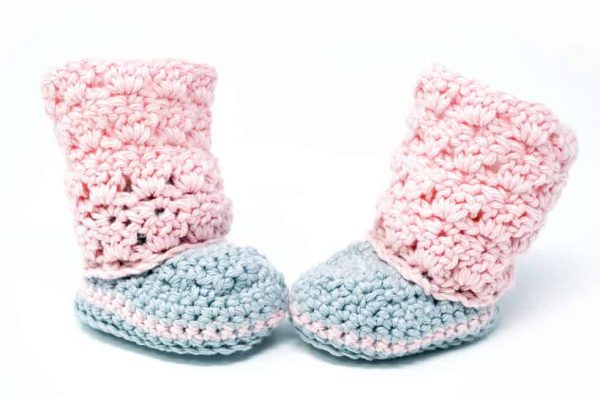 Babies are such a special treasure in our lives. It's nice to be able to make them thoughtful, good quality keepsakes. These gifts will be appreciated and loved for years to come. Making these is time well spent.