17 Crochet Baby Girl Headbands
There are plenty of small projects out there to occupy your time. But one of the cutest crochet projects that get overlooked is the crochet headband. Specifically baby headbands.

That's why I've gathered up all my favorite crochet headbands for you to work on. These cute headbands are each different and unique. You're going to love them.

Make a crocheted ear warmer as a baby shower gift, or for a little baby's birthday. You can always find a reason to make these sweet little patterns.
Avery Headband
An adorable springtime baby headband for you to enjoy! Make this simple pattern in four flattering sizes for baby, toddler, child and adult. This headband features a sweet textured pattern and stylish knit-look ribbing. Combining these easy but stunning looking crochet techniques will give you a headband worth keeping.
Via Haute Kippy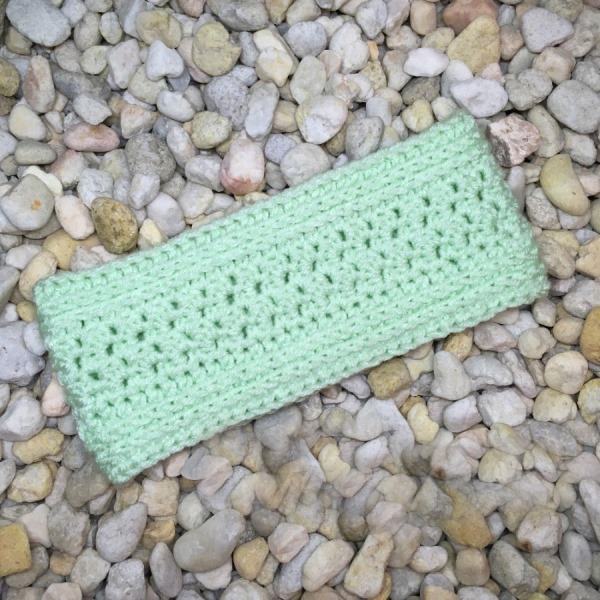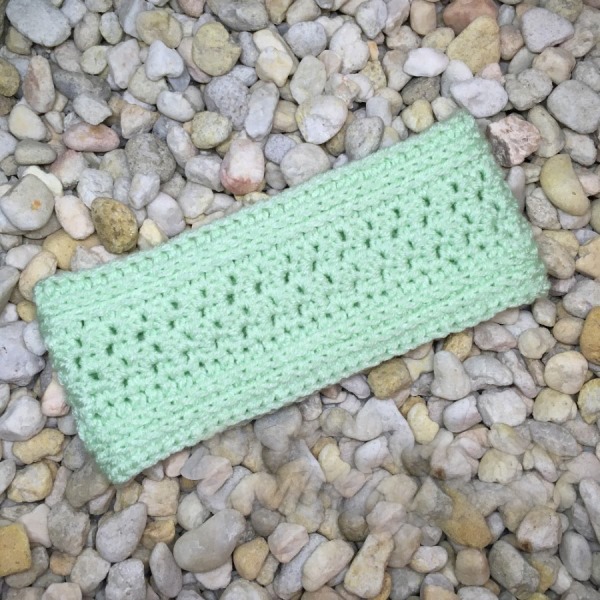 Double Bow Crochet Headband
Get in touch with your feminine side by making this cute and easy Double Bow Crochet Headband. The crochet bow pattern is so easy to make. The versatile design makes it easy for everyone to wear. You can make one for your baby and one for yourself because nothing is cuter than wearing matching girls headbands.
Via Whistle & Ivy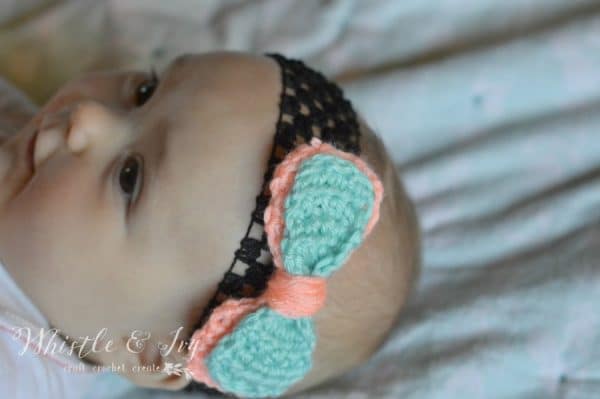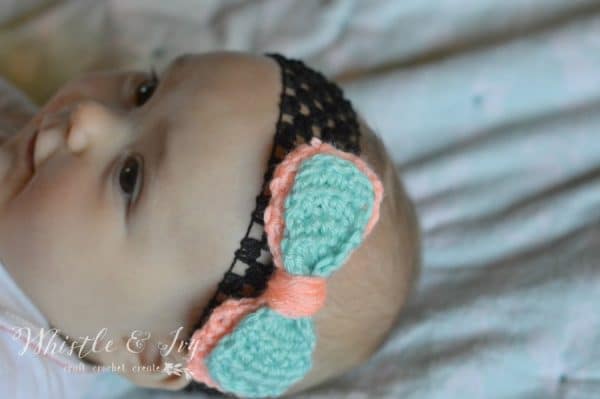 Holiday Wreath Headband
This soft winter headband is a perfect alternative to a stiff headband that may hurt your head after many hours of wear. This headband pattern is extremely versatile, and you can change the colors to go from holiday-themed accessory to easy everyday headband.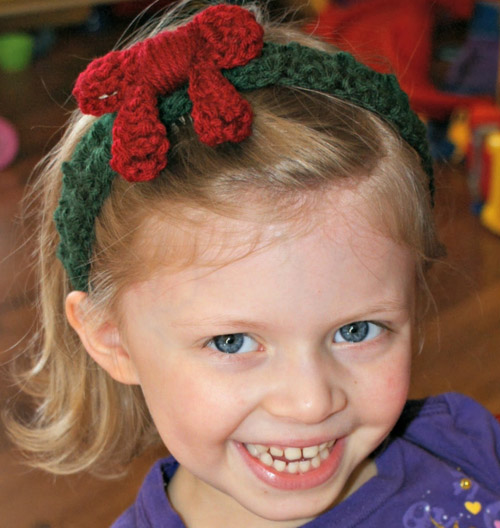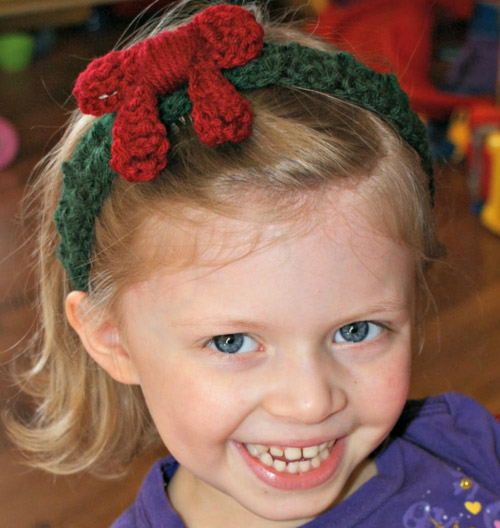 Baby's Favorite Crochet Flower Headband
Once you know how to work up this easy crochet flower, you can tack it onto Baby's Favorite Flower Headband. In fact, you can put this crocheted flower on just about anything! Bags, gifts, hats, crochet headband patterns, you name it. In my opinion, a crochet baby headband is the cutest use you can get out of this flower design.
Via Simply Collectible Crochet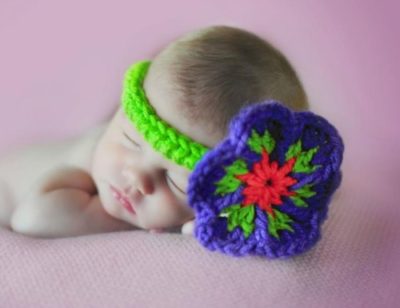 Precious Posies Headband
Any newborn little girl would look extra sweet wearing this Precious Posies Headband. This light pink and purple crochet flower headband pattern is cute as can be! You'll love dressing up your new baby with these newborn headbands. You could even make several crochet baby headbands to donate to your local hospital.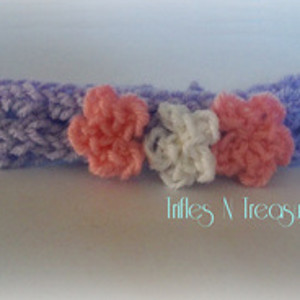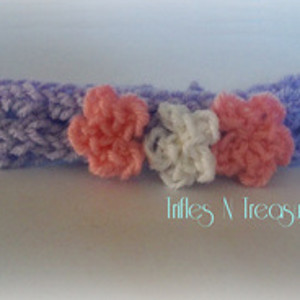 Baby Button Crochet Headband
Give your daughter the most adorable accessory with this Baby Button Headband crochet pattern. It is perfect for any baby and can be size-adjusted by simply measuring your baby's head. Work up this simple crochet baby headband with single and double crochet- that's it! If you're in need of free crochet headband patterns, this one takes the cake.
Via Bread & With It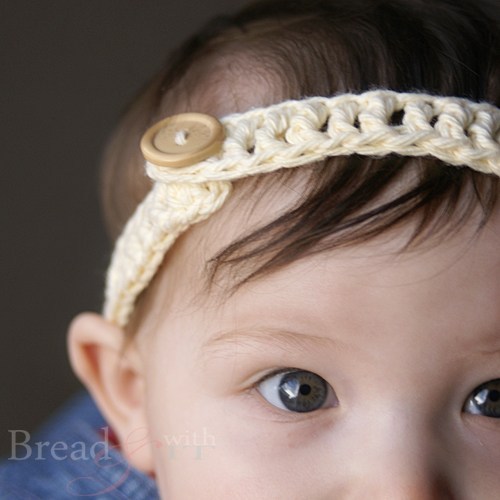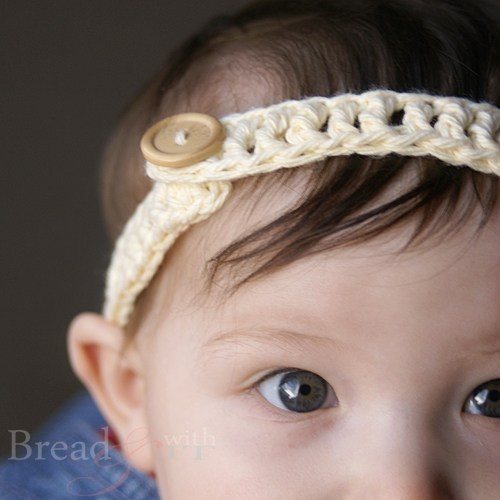 Rosy Baby Crochet Headband
This Rosy Baby Crochet Headband is the perfect accessory for little heads. Made with soft yarn, it will not irritate your little one like a lot of baby headbands might. Free crochet patterns for a baby don't need to be uncomfortable. With this extra stretchy and customizable band, it proves it can be comfortable.
Via Heather C Gibbs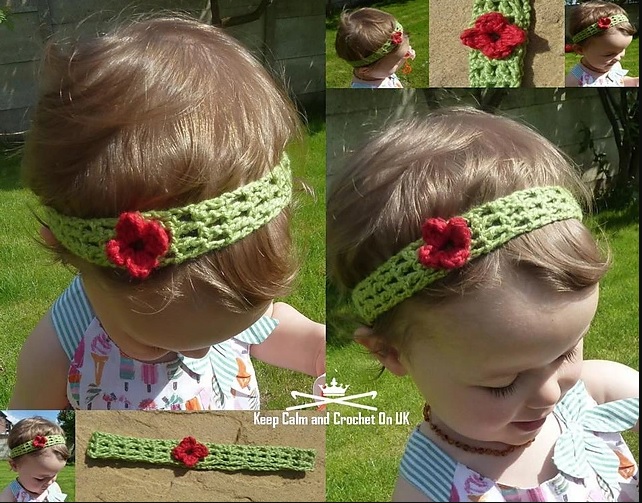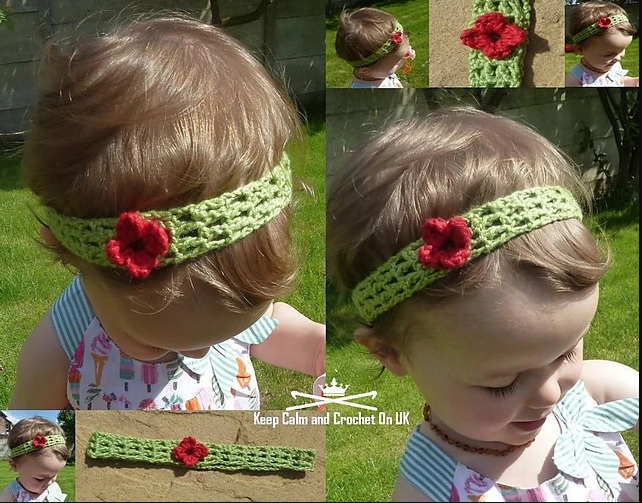 Crochet Seed Stitch Baby Headband
Instead of making bland headbands for babies, try to add a bit of texture and crochet this Seed Stitch Baby Headband. The buttons on the headband allow you to adjust it to fit to size. How to crochet a headband just got a lot simpler with this pattern.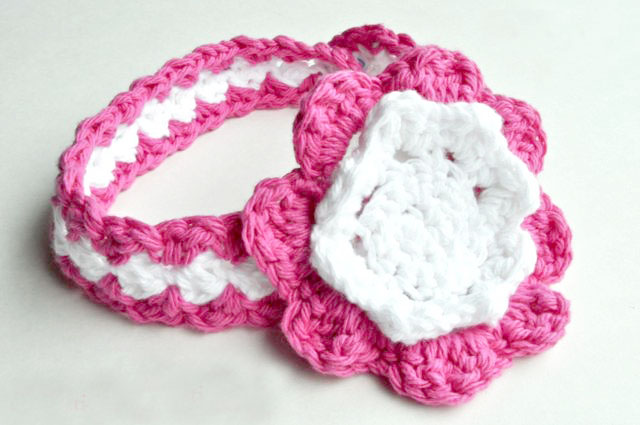 Baby Flower Headband
One easy crochet flower does it all for this simple Baby Flower Headband. This easy crochet headband pattern is a cinch to work up. Crochet several of these headbands in one sitting so your baby can be stylish all the time.
Via Bezencilla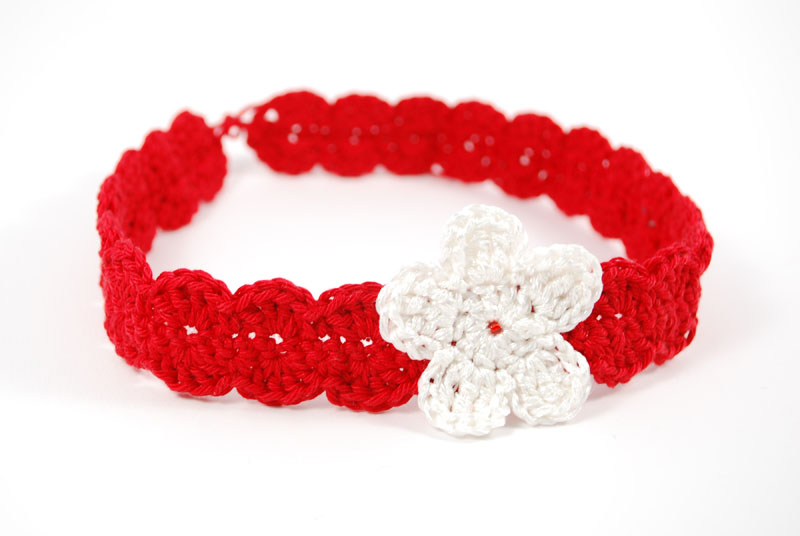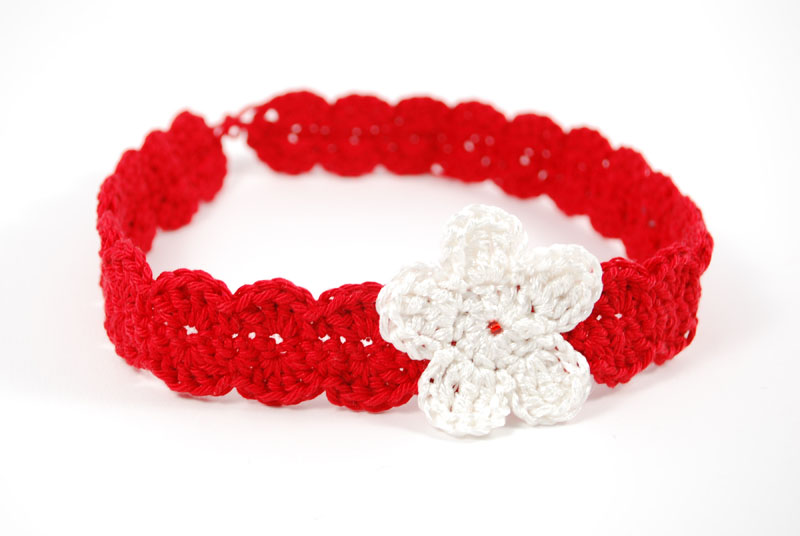 Scalloped Lace Heirloom Headband
This dainty, scalloped lace headband is easy to work up, and perfect for those who are just starting to experiment with crochet thread. It can be made in a couple of hours or less and would be a nice last-minute baby shower gift. You can learn how to make baby headbands with more intricate stitch work in this pattern.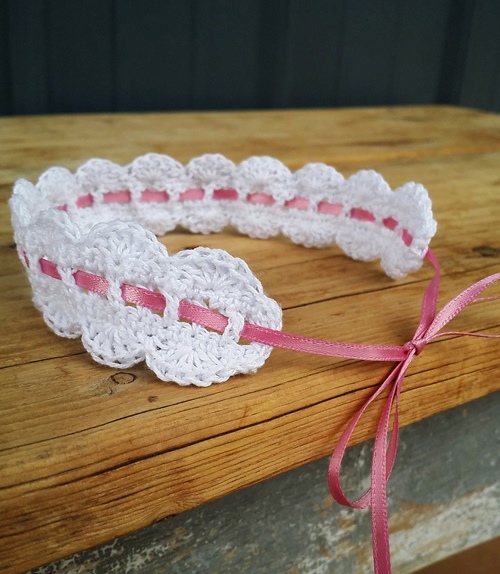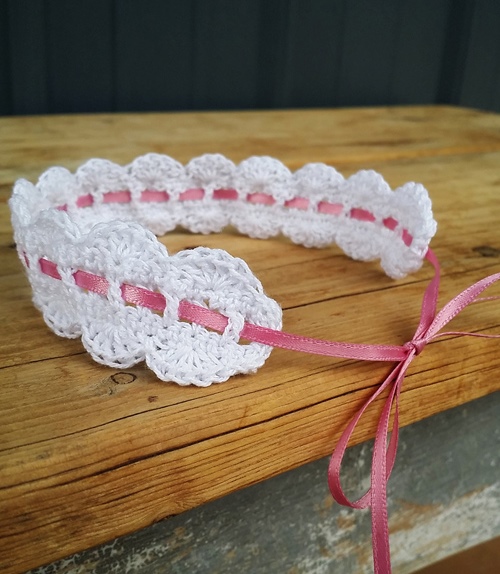 Spring Has Sprung Crochet Flower Headband
This free easy crochet flower headband pattern is surprisingly easy and it makes an adorable headpiece for a young flower girl (or a bohemian beauty of any age)! You can easily adjust this headband pattern for all ages.
Via Make & Do Crew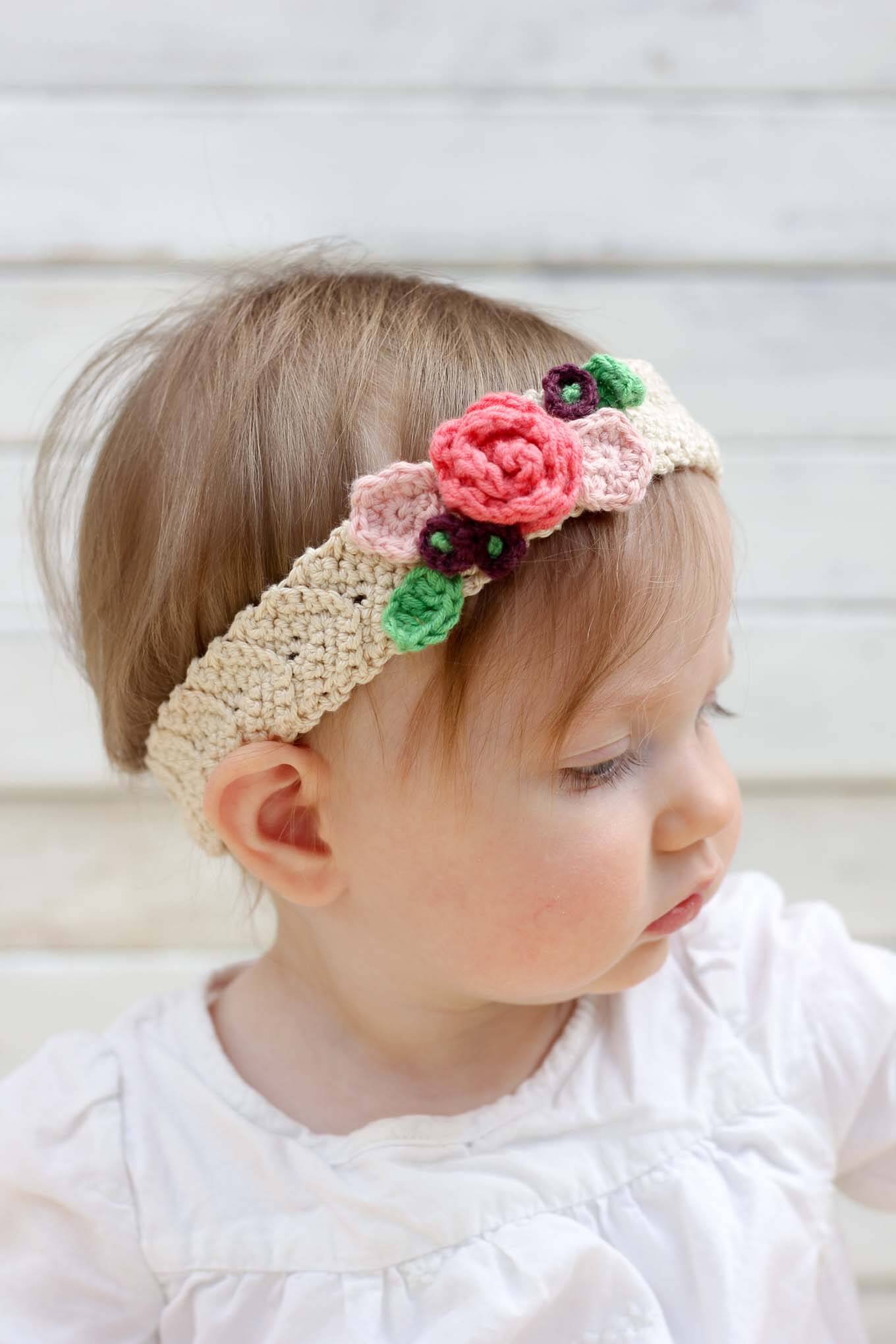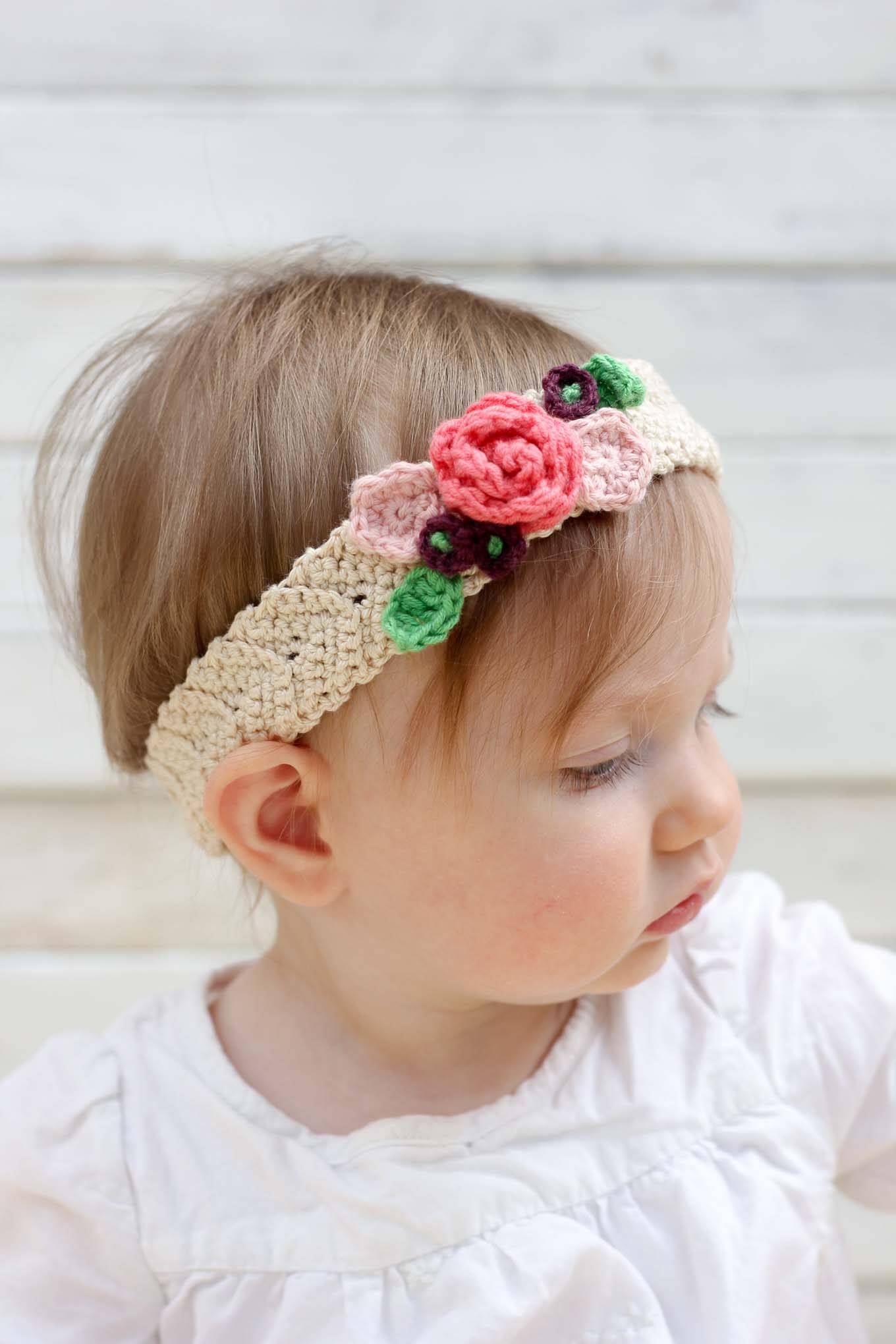 Easy Crochet Baby Headband
Crochet headband patterns are great for those looking to work up easy projects. This crochet baby headband pattern is a fast, easy crochet project. It is perfect for beginners since it uses only basic stitches. These are the perfect little accessory that would go with any outfit.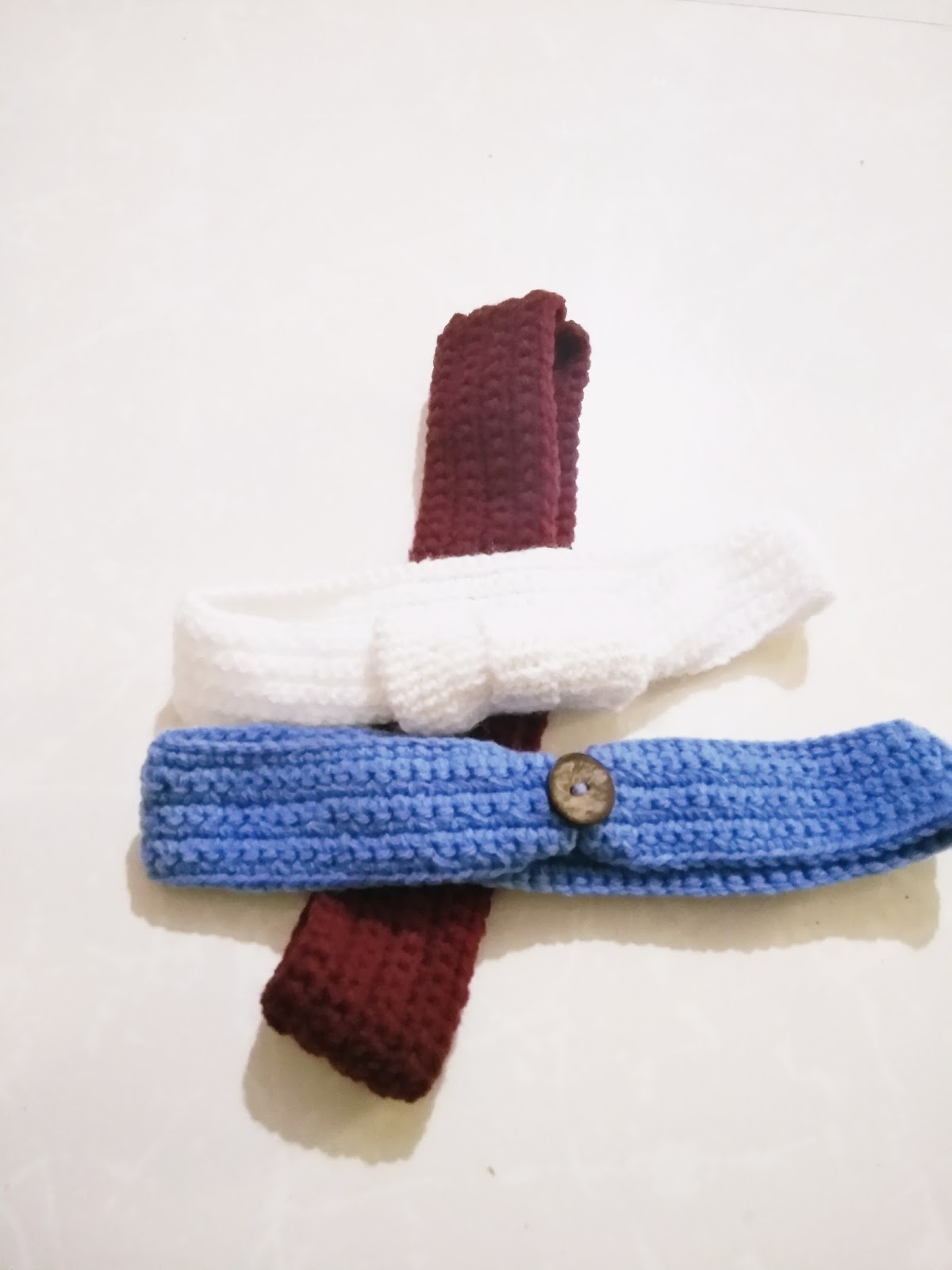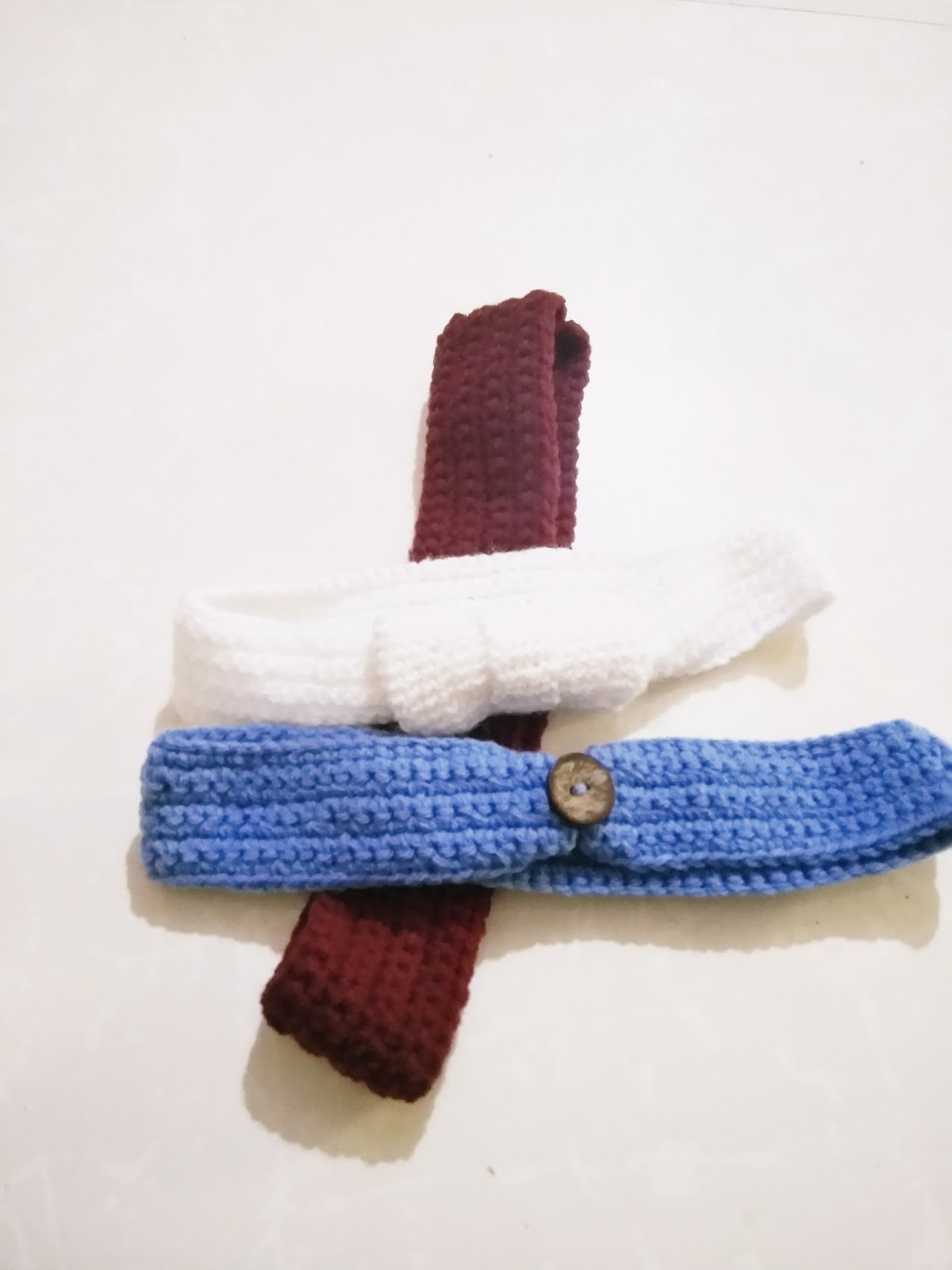 Crochet Baby Bow Headband
A crochet bow pattern is such a cute alternative embellishment that will make your baby look adorable. Each bow is created in two parts then sewn together in the middle and attached to a comfy elastic band. You can make so many cute headbands with this pattern.
Via Craftin Nikki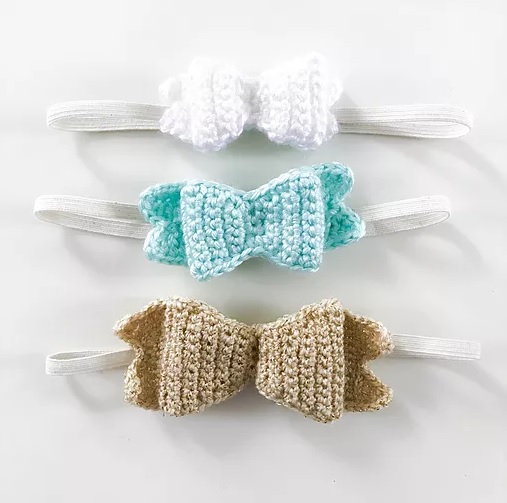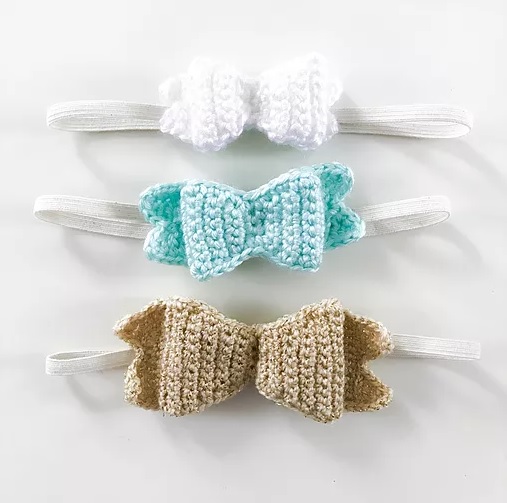 Knot Me Up Headband
Use this knot crochet headband pattern to make a retro-style headband. Who wouldn't look cute in a headband like this? The pattern includes all sizes from baby to adult.
Via Crochet Dreamz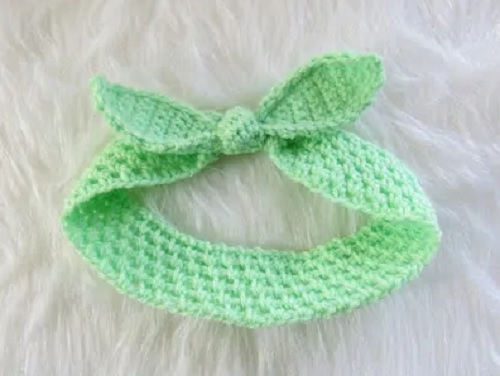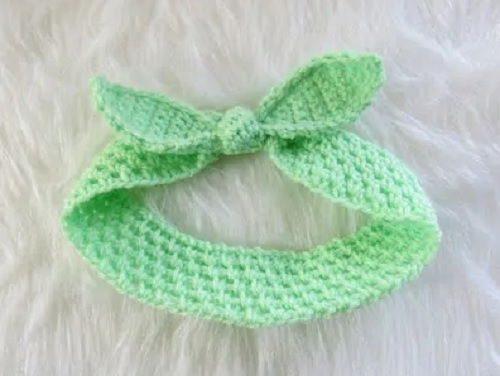 Valentine Headband
This lovable Valentine headband pattern is available in all sizes from baby to adult. It will teach you how to crochet a headband for anyone you know.
Via Crochetions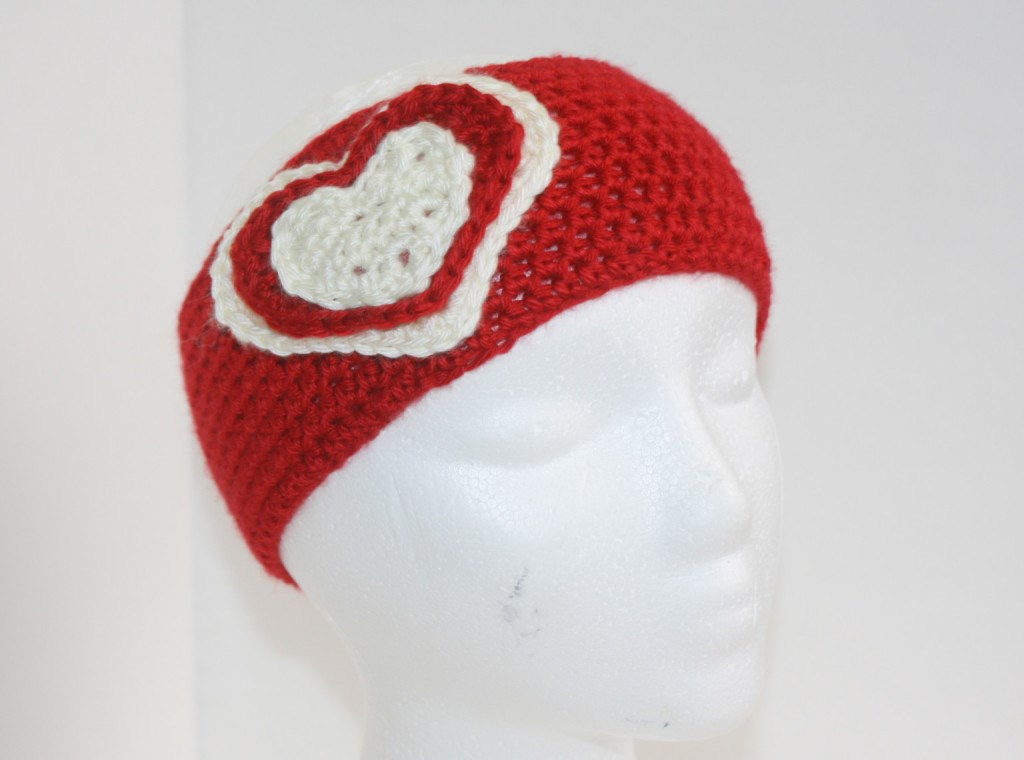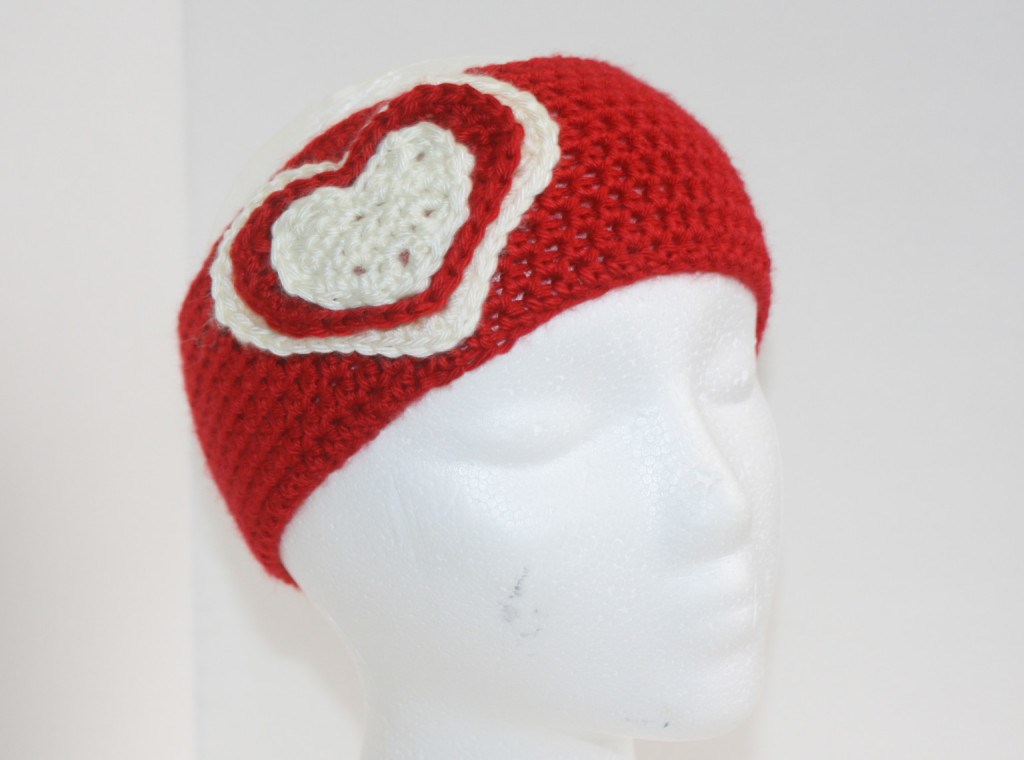 Chain-less Foundation Heart Headband
Need a simple project for Valentine's day! This one is perfectly sweet! This crochet baby headband pattern is too adorable not to crochet for your little princess.
Via Calleigh's Clips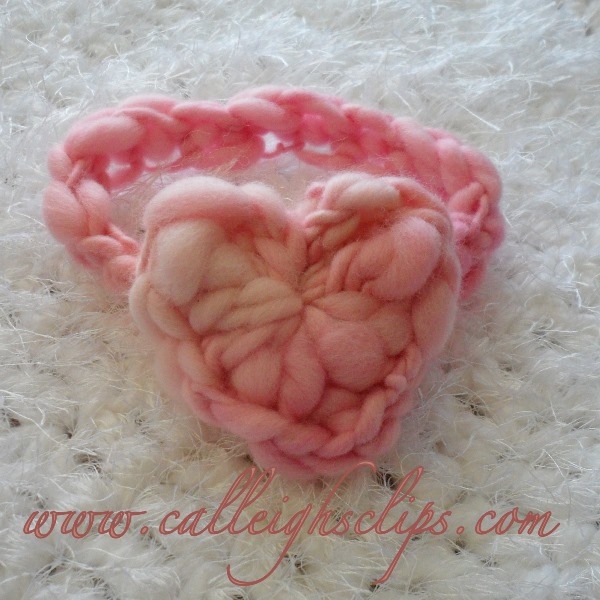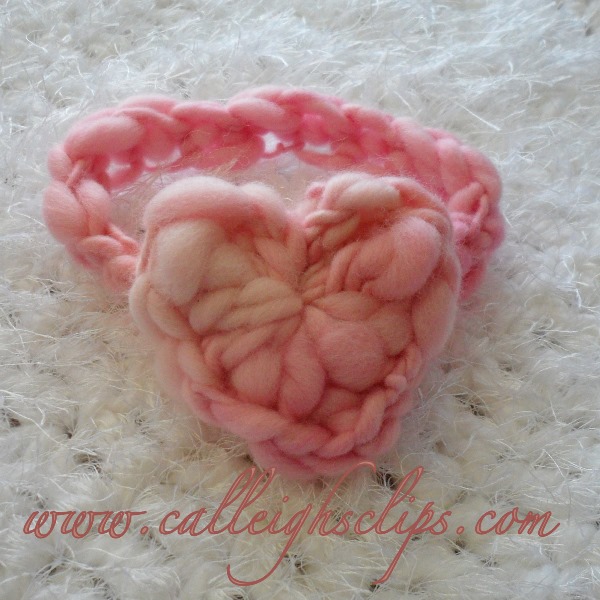 Bee Mine Crochet Headband
This baby headband is great for scrap yarn and takes about 30 minutes to make. Also, if you don't want to make a headband, you can use the bee applique for other free crochet patterns for baby!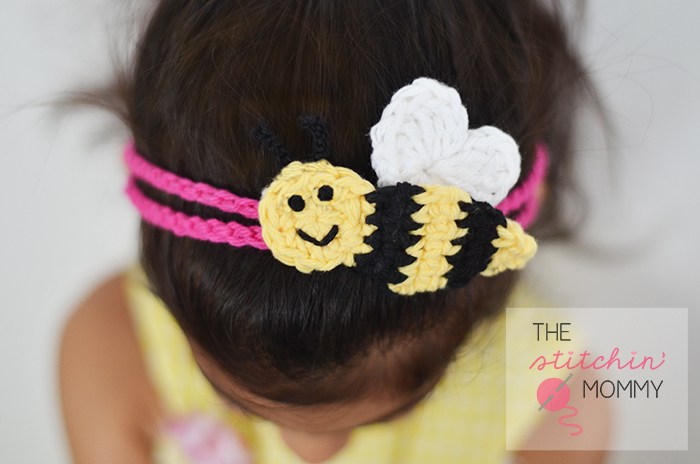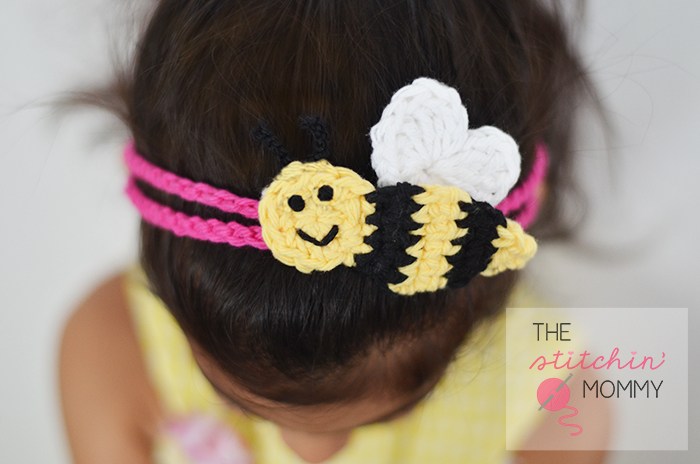 Headbands for babies are sweet and simple. You can whip them up in no time, and there are so many options.

Choose from this list of unique crochet baby headbands for girls. There are even a couple you can size up and make for yourself.

Choose a crochet headband patterns and some yarn to match and get started with these small projects. You can make a bunch in a short amount of time. Perfect for a road trip or a lazy day at home.
If you'd like some more inspiration for crochet headband patterns, take a peek at some of my other blog pages here: 75 Easy Crochet Headbands Patterns for Adults