17 Crochet Baby Hat Patterns
One of the greatest joys in life is welcoming a new baby into the world. Being there when they're just beginning their little lives. It's always nice to show up to the hospital with a little gift. One of the fastest, sweetest options is to make a crochet baby hat. If you're in a rush, these free crochet baby patterns are perfect for showing how much you really care, without taking a month to complete.

I've handpicked these crochet patterns for you. They're some of the cutest baby crochet accessories I could find. I know you'll love them as much as I do and enjoy
Happy Hoodie
Kids will love wearing this hood style crochet hat. The ears make it extra cute and perfect for playtime imagination. A hidden snap in this crochet pattern makes it easy to put on, but harder to lose at recess!
Via Red Heart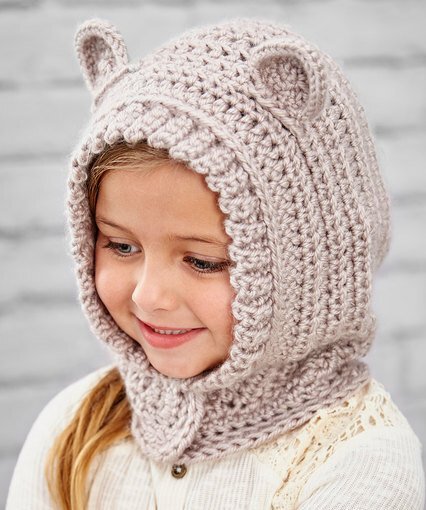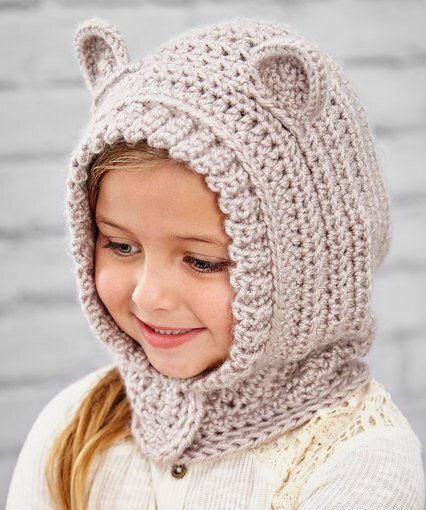 Baby Pom Pom Crochet Hat
With cold weather on its way, you're probably crocheting up a storm. To keep those little ones you love warm this season, add the Baby Pom Pom Hat to your list of projects. This cute pattern is the perfect gift to keep tiny ears warm and protected this season.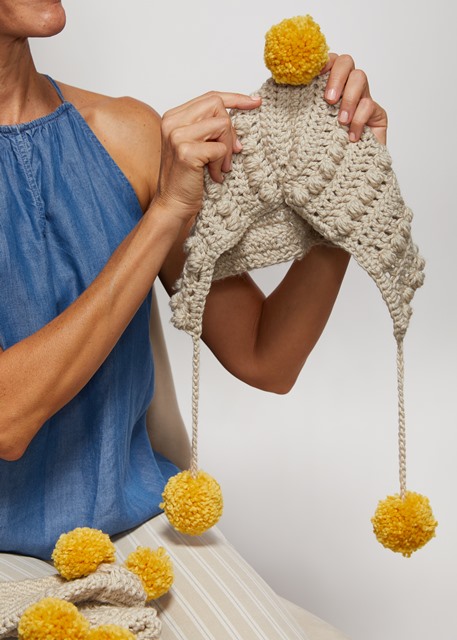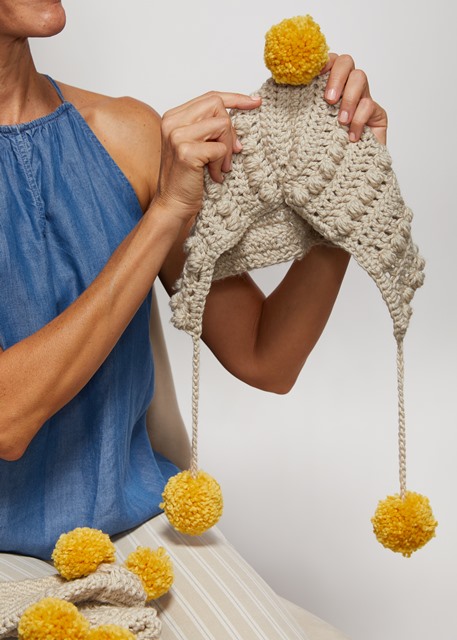 Kid's Star Stitch Hat
Try this on for size. Your little kiddo's growing fast and needs a new hat to wear on those chilly days. This easy crochet baby hat is the answer. This crochet baby pattern uses the star stitch and is super cute. You'll probably even want to make one for yourself.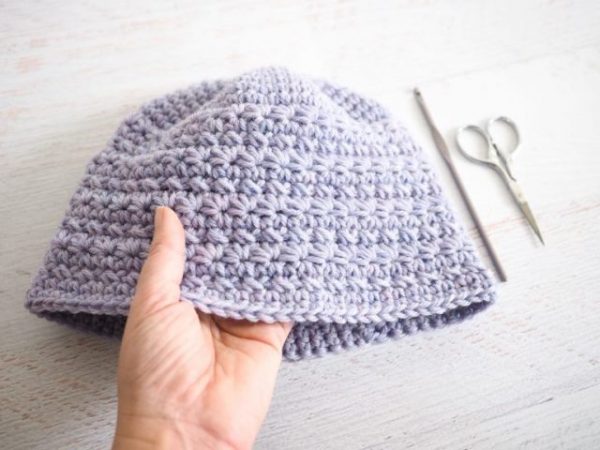 Crochet Baby Hat with Bow
This adorable crochet baby hat would add the perfect touch to any little girls outfit. I made this crochet hat for a sweet girl due to arrive next month. This is a perfect gift for a baby shower because it works up super quick, and is an easy enough baby hat crochet pattern for beginners.
Via Another Mum Fights the Dust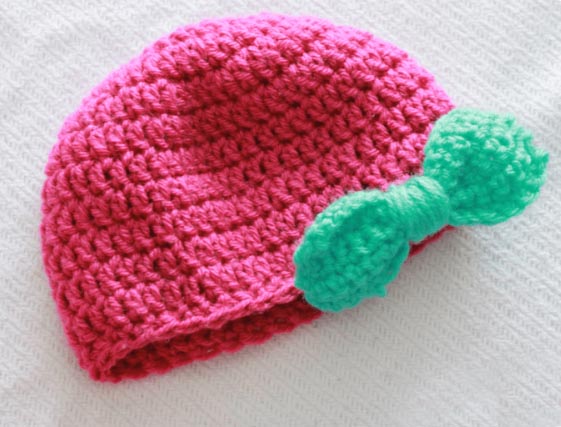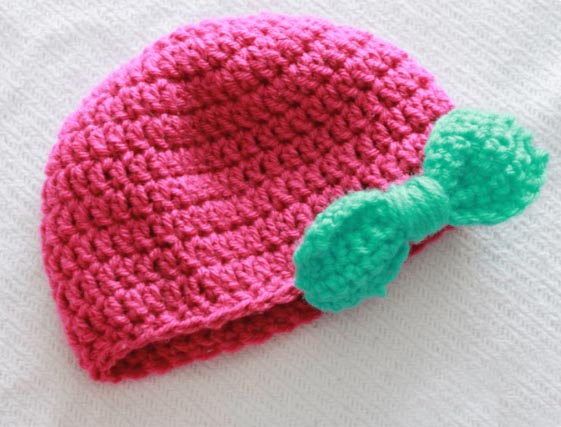 Crochet Even Berry Stitch Baby Hat
Put your extra yarn into good use and make a crochet even berry stitch baby hat. You will learn how to crochet a hat in a spiral after you join the band with a tapestry needle and make an initial row of mesh stitch. Wouldn't this free crochet pattern make a great baby shower gift?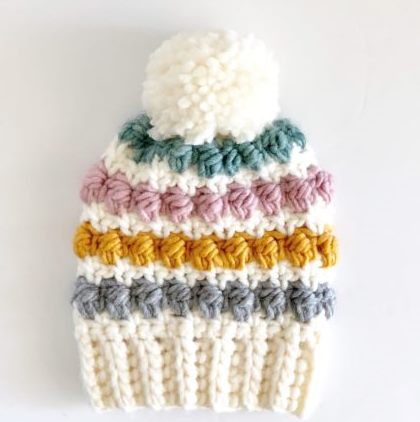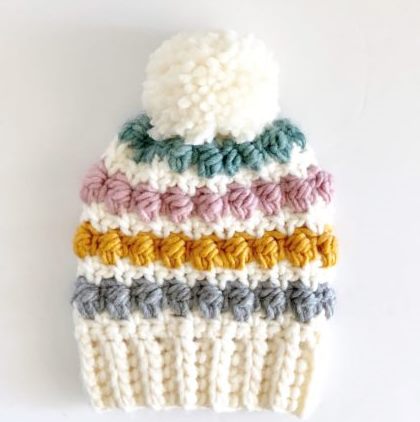 Welcome Home Crochet Beanie
Every new baby needs a crochet beanie to wear on the way home from the hospital. This all free crochet newborn beanie pattern is very simple and easy to follow. The hat folds up so it is great when you have no clue what shape the baby's head will be.
Via Stitch11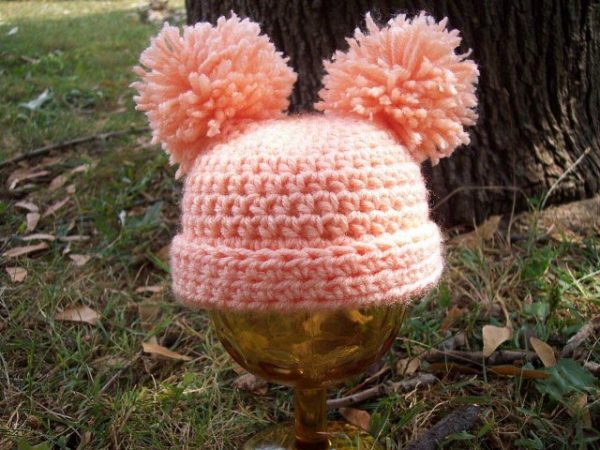 Lovey Hat for Baby
Babies are so dear—keep them comfy and looking irresistible in cute baby accessories like this crocheted hat with heart earflaps. This is one of my favorite free crochet baby hat patterns
Via Crochet Love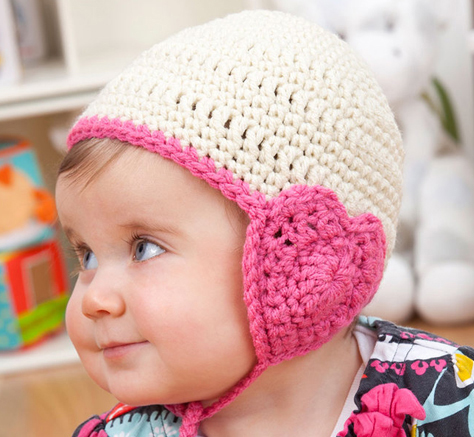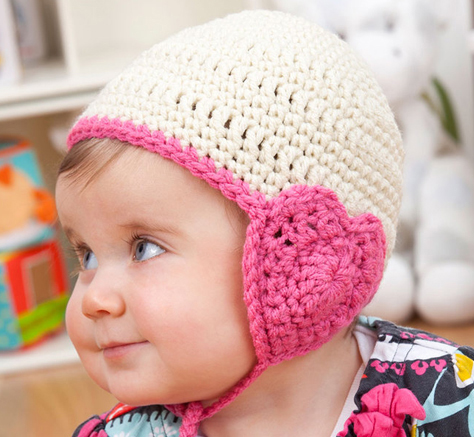 La Vie en Rose Earflap Hat
This sweet ski hat crochet pattern is simple, yet stylish. It makes a great hat for those crocheters who are comfortable with beginner patterns and want to try their hand at crochet baby hats that are a little more complex. It's an instant classic with earflaps that will help keep your kiddos warm.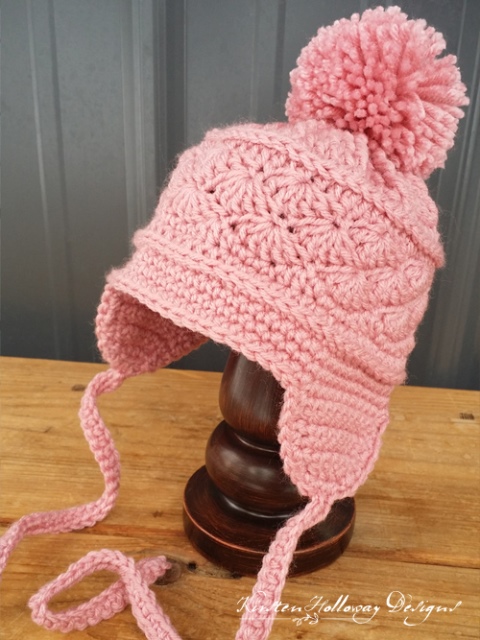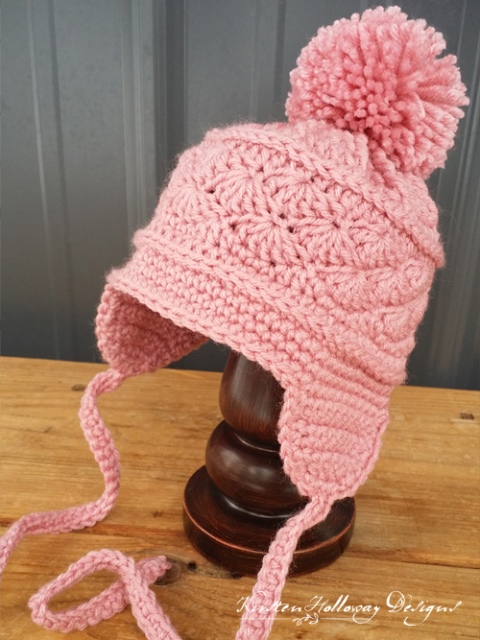 Crochet Baby Aviator Hat
Keep your cuddly baby protected from the cold with this clever and warm Baby Aviator Hat for your little pilot! You can choose neutral shades for a dashing look with any outfit. If you like cute patterns for your little ones, this is one of the best.
Via DIY Magazine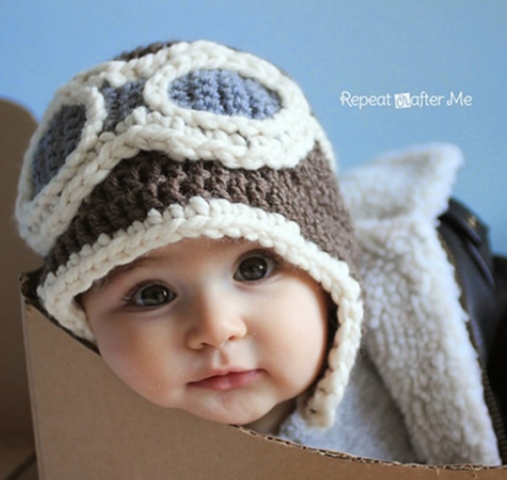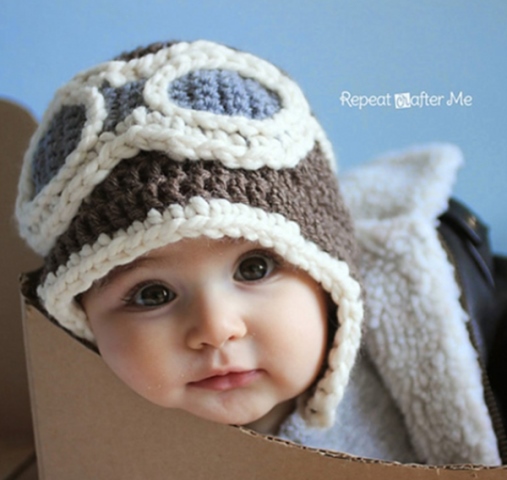 The Pumpkin Crochet Beanie Hat
This cute little number comes in four sizes from baby to adult and is super simple to add rounds to assure it's the perfect fit. If you don't know how to crochet a baby hat, don't worry. This one is made from the top-down and uses front post stitches to add texture. This easy crochet baby hat is the perfect gift and a great little project for post stitch practice.
Via HanJan Crochet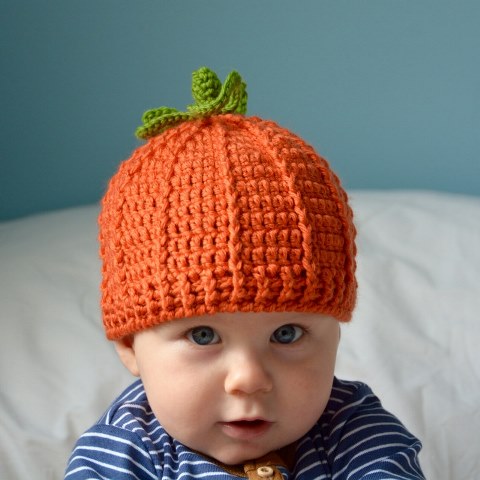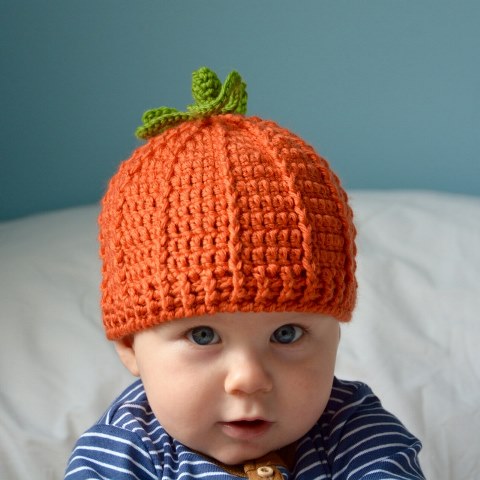 Bear Pom Beanie
The ribbed texture of this crochet beanie is beautiful and gives a gorgeous knitted look! You could make a cream/white base for the hat and change up the colors of the pom-poms for all different looks! You could easily swap out the pom-poms by simply tying multiple bows to secure them to the beanie rather than tight knots. This is like two baby crochet patterns in one with the versatility it has.
Via All About Ami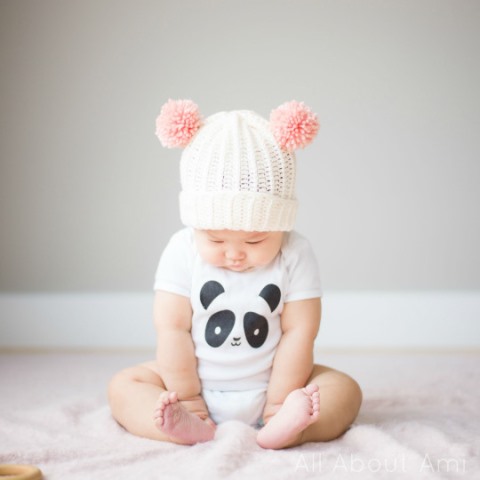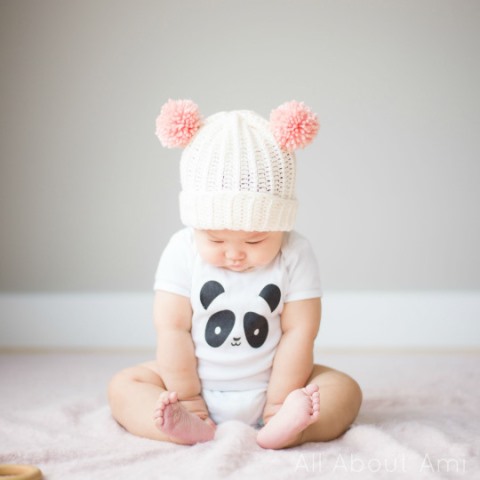 Baby Crochet Trapper Hat
This classic crochet baby trapper hat is warm and cozy for baby! It looks cute with large buttons, or on its own. Be sure to finish this cute hat with a big poofy pom-pom on top! You can switch up the colors to make it for a boy or a girl. This is one of those crochet hat patterns you'll want for yourself.
Via Whistle & Ivy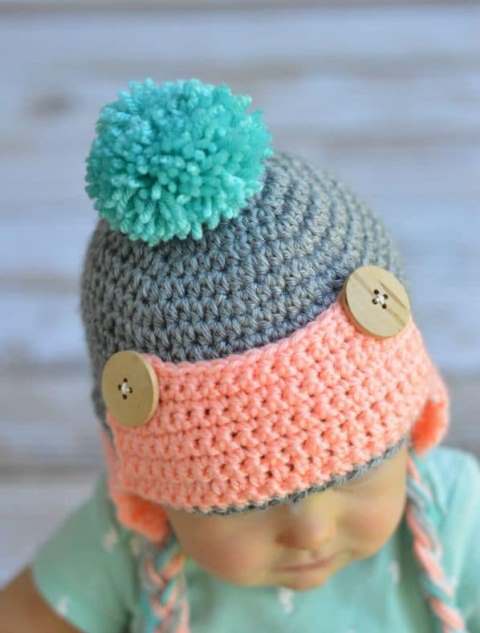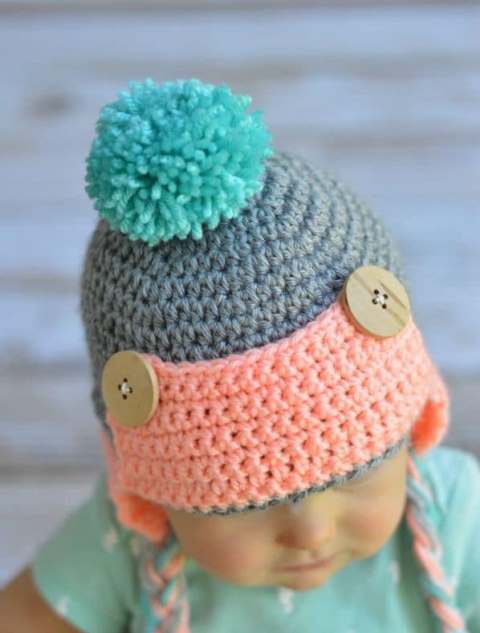 Chunky Cabled Heart Hat
This amazing, free Chunky Cabled Heart Hat pattern will help you make a perfectly sweet gift for your little one in just about an hour. Sweet, cabled hearts adorn the sides of this surprisingly simple crochet hat. Out of all the crochet baby patterns, these cables really take the cake.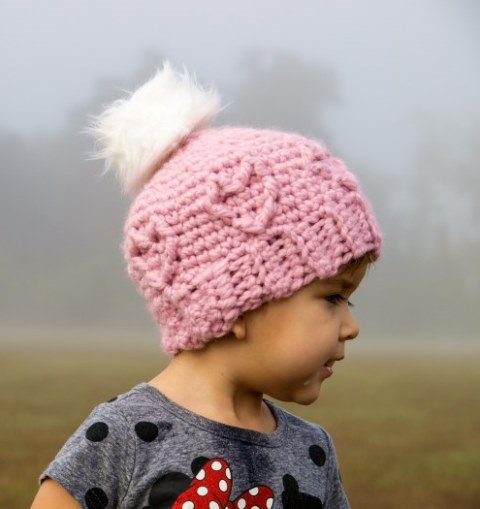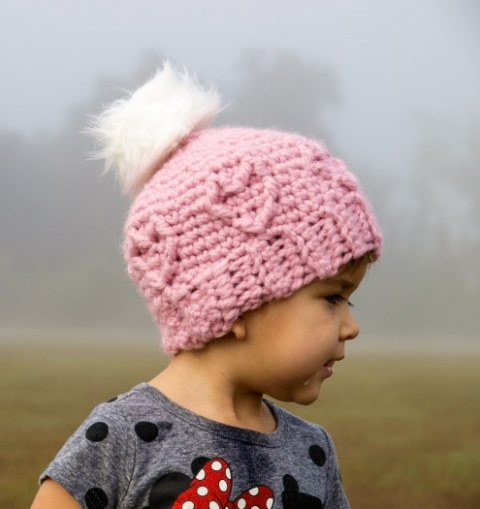 Vintage Pearl Baby Hat
This is a lovely free crochet hat pattern that has a vintage feel perfect for afternoon trips to the park. The pearls add an extra touch that makes it more beautiful and elegant. This is a classy and cute pattern. Perfect for special occasions.
Via Hopeful Honey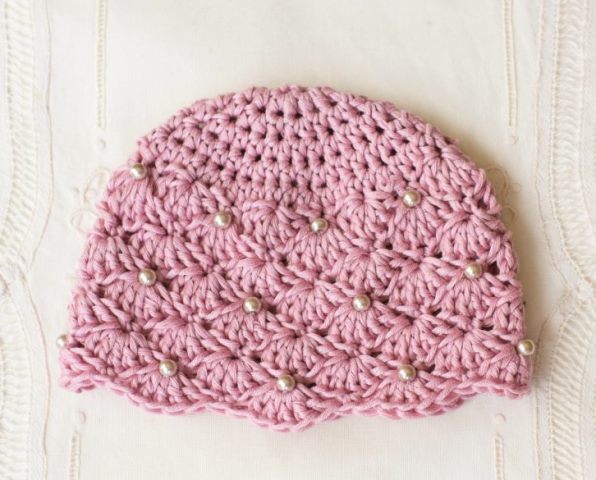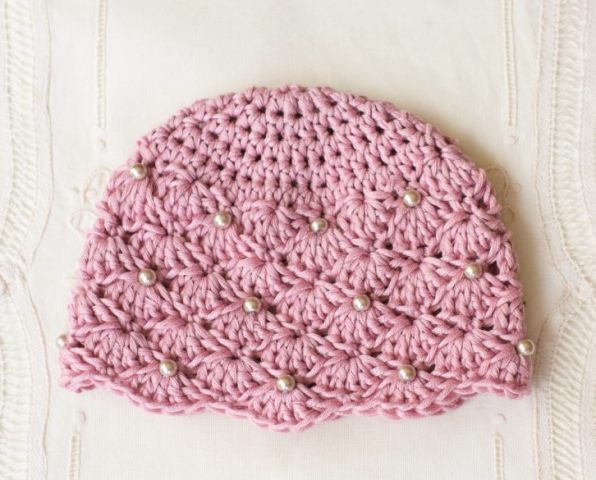 Spiral Crochet Hat
This cute baby hat crochet pattern is unique but easy to crochet, and elegant enough for any age! This hat is shown with pearl embellishments. They were stitched on to the hat, after it was finished, with a needle and beading thread. I love crochet baby hats with beads or embroidery like this one.
Via Post Patterns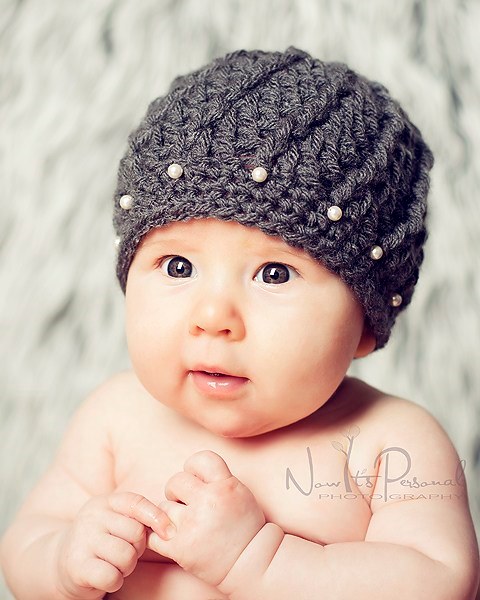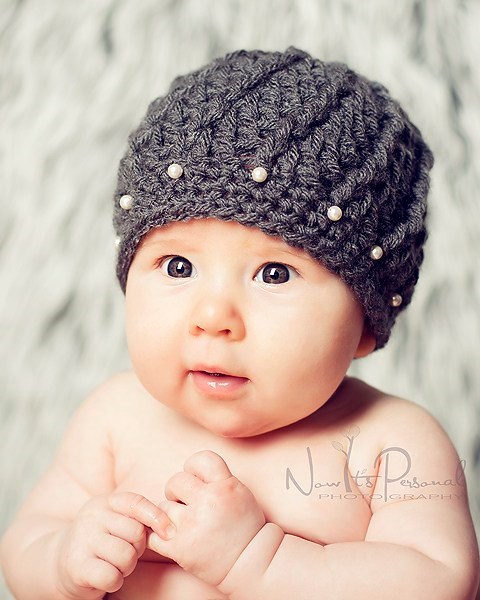 Caron Baby's First Cluster Hat
This all free crochet beginner pattern cuts no corners, featuring a beautiful cluster stitch pattern to bring texture to this adorable hat. Caron Simply Soft always finishes with a lovely luster and sheen that makes this item perfect for gifting. Add one to that baby gift basket, or bring one to the hospital so baby can wear it home. Baby crochet patterns make great hospital gifts for newborns.
Via Yarnspiration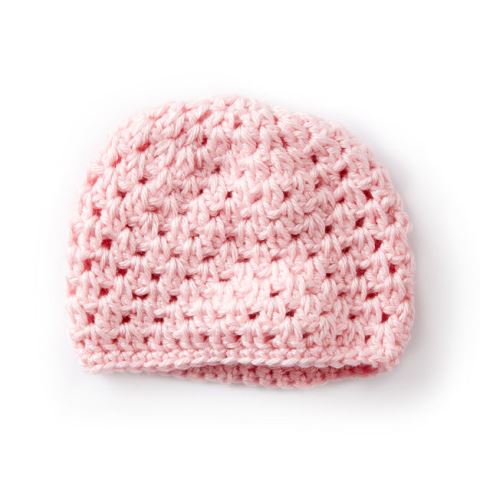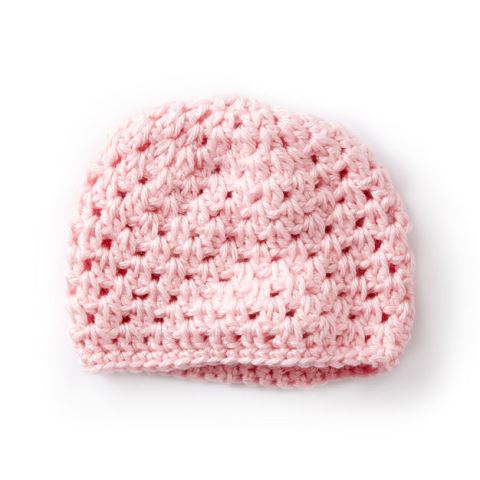 All of these free crochet baby patterns are adorable and special in their own way. If you're learning how to crochet a baby hat, these patterns are the way to learn.
These crochet patterns were designed by thoughtful creatives just like you. They're easy to put together and overall cute patterns a family can hang onto for generations. You're not just making a crochet baby hat. You're making a keepsake.
If you enjoyed this free crochet hat patterns, stop by my fantastic new curated pattern blog post of 60+ Simple Baby Hat Crochet Patterns, 30 Free and Cute Crochet Hat Patterns for Girls