30 Crochet Pillow Patterns for Kid's Rooms
Do you love your kids and want some crochet patterns that will really excite them? You're in luck because the new toys of the season are crochet pillows.

They're snuggly and fun to make. A crochet pillow can double as a stuffed animal friend for your little one. Scroll through these free crochet patterns that all use different crochet stitches, and choose the one that's right for your kids.

Or let them choose. That's the beauty of imagination.  
Aligned Cobble Stitch Pillow
You can never have too many throw pillows. We heart this pillow and know it's going to add a lot of love to your home. That soft, solid texture makes basically any place you decide to put it feel cozier. The unique crochet stitches really make it stand out.
Via Ideal Me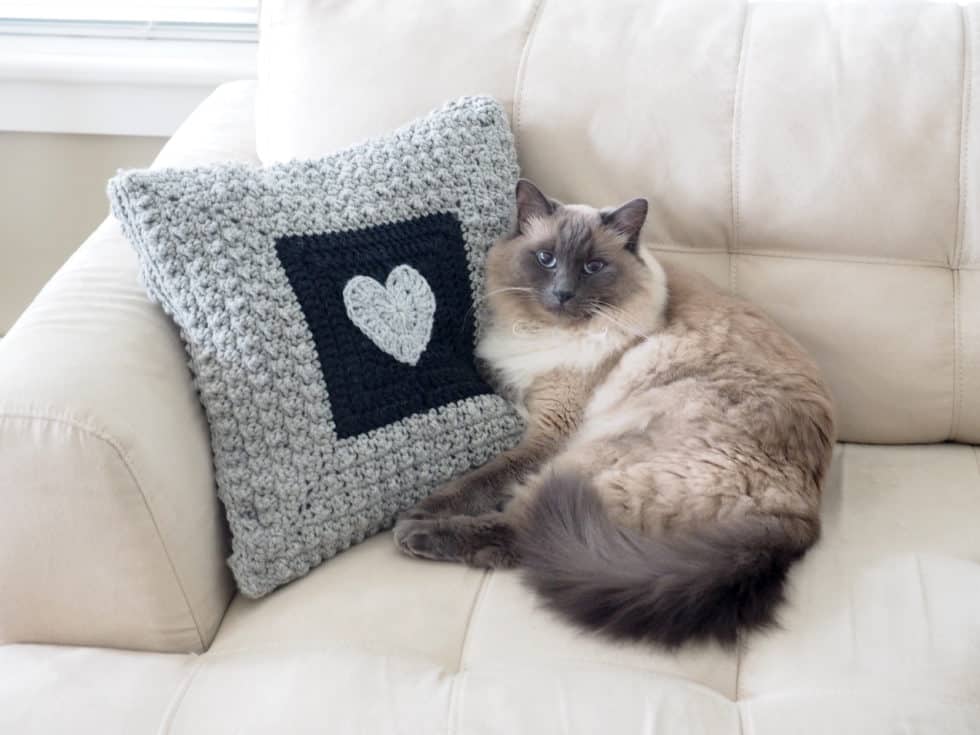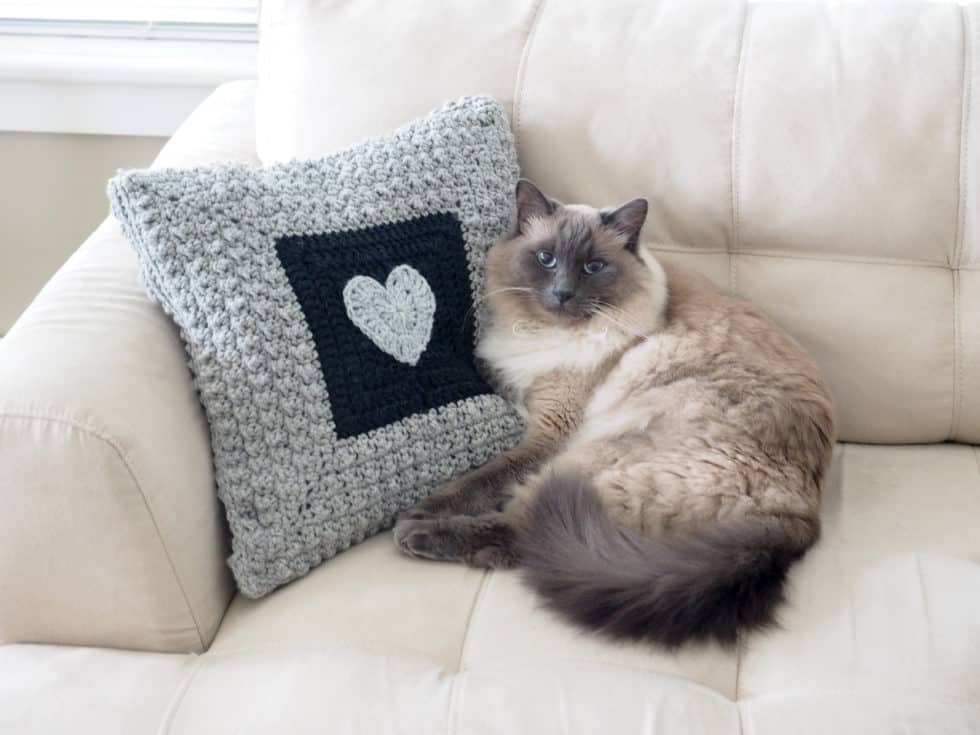 Oversized Crochet Owl Pillow
Owl crochet patterns are very popular right now, and if you want to theme your child's room with this cute little animal, then an oversized crochet pillow will complete the look perfectly.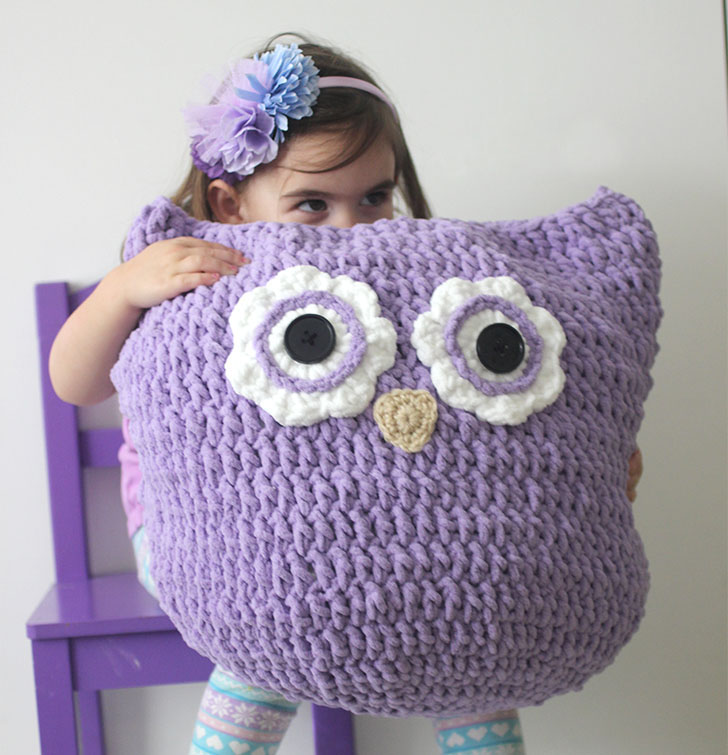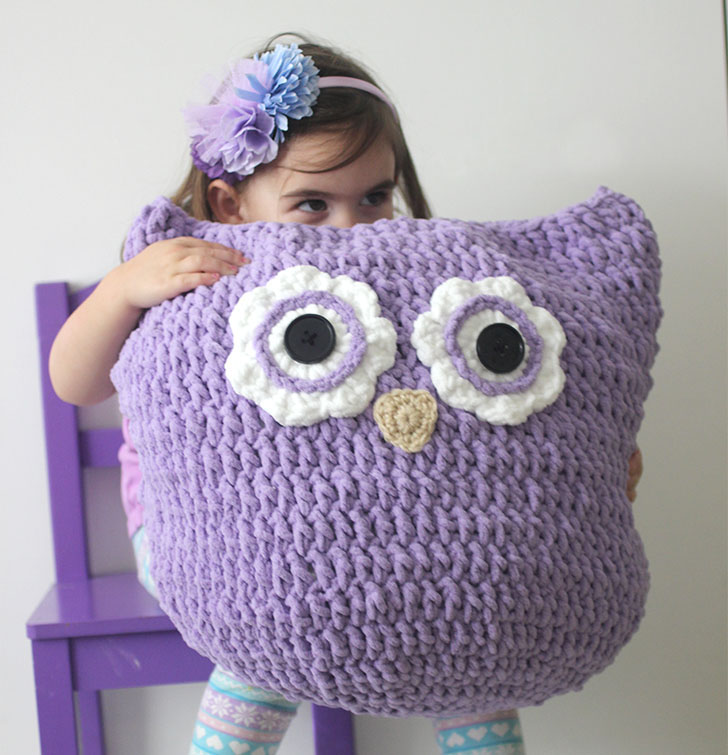 Sleepy Santa Pillow
You won't believe how cute this crochet pillow is, and the kids will absolutely love cuddling it on chilly winter nights. Christmas pillows are the perfect touch for warming up your home this winter.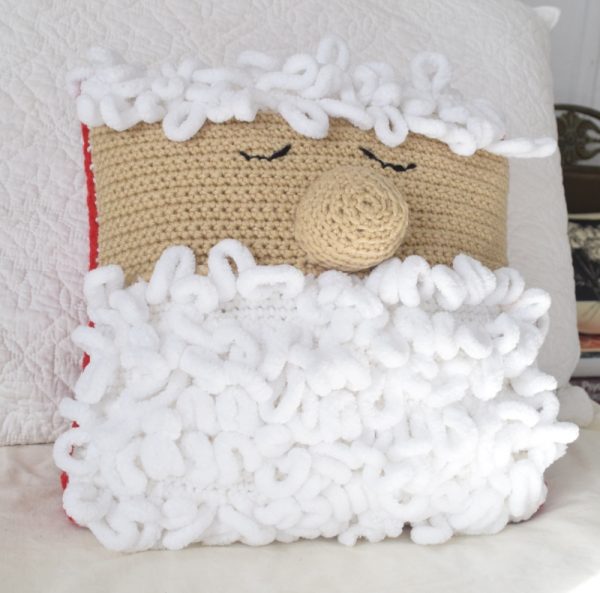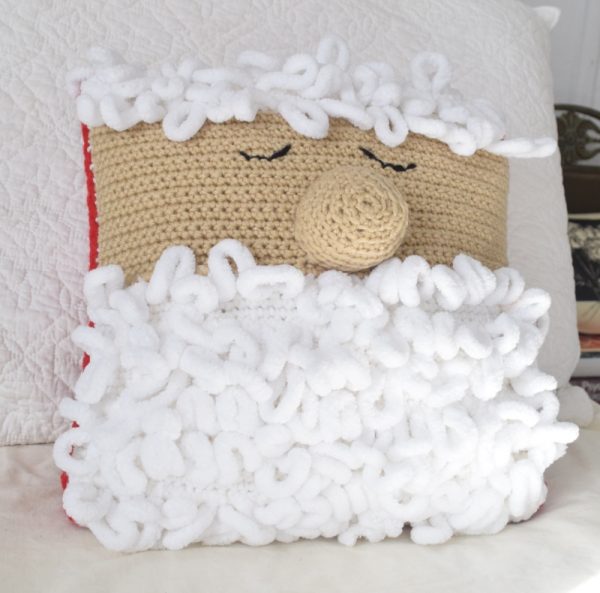 Caterpillar Cuddle Buddy
Your kids will love snuggling up at night with a Caterpillar Cuddle Buddy. These plushy crochet toys are good for boys and girls to have as pillow pets and endlessly hug while they're sleeping. It's a free easy crochet pattern that makes for great decorative pillows for children.
Via All Free Crochet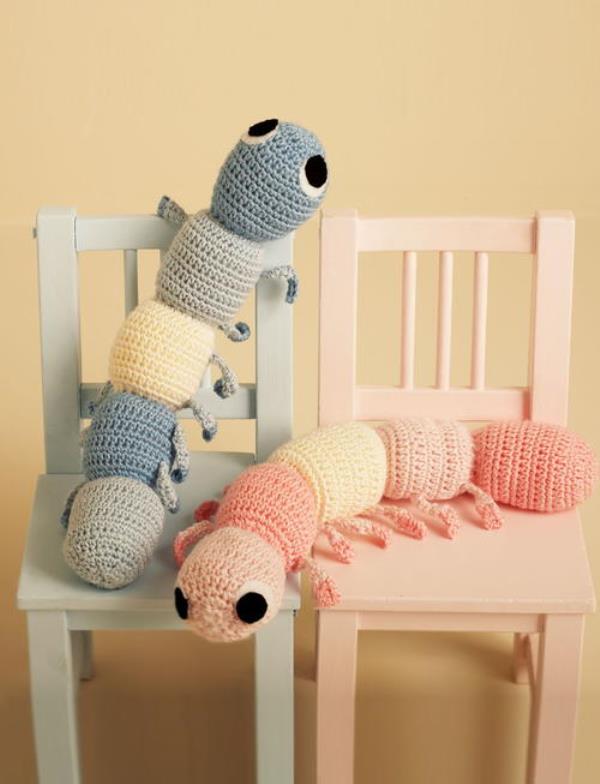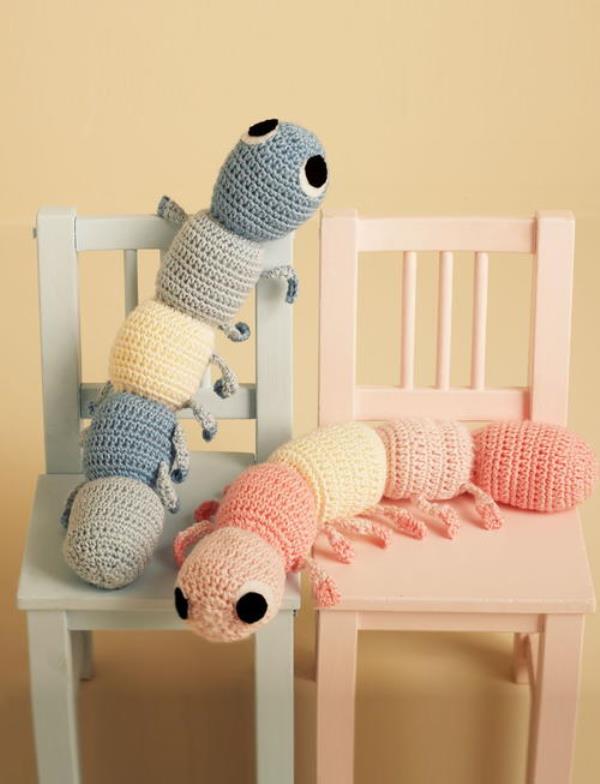 Acre of Land Pillow
This free crochet pattern is a great project to make for Earth Day. Complete with arms, legs, and a friendly face, this little guy features a forest, apple orchard, river, and a lake. This could also be used as a teaching tool for toddlers and young children. Crochet for children has never looked so fun.
Via Crafty is Cool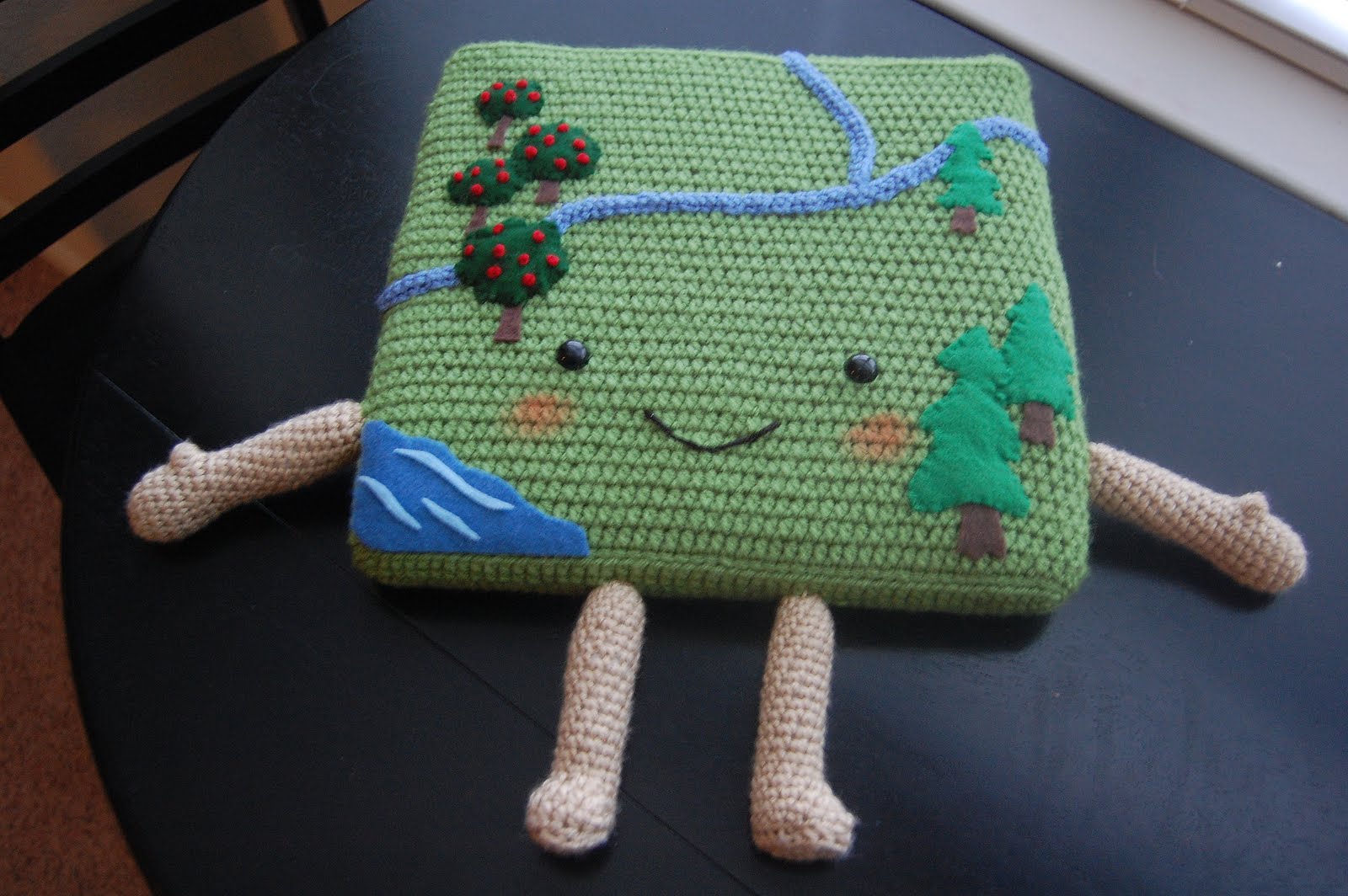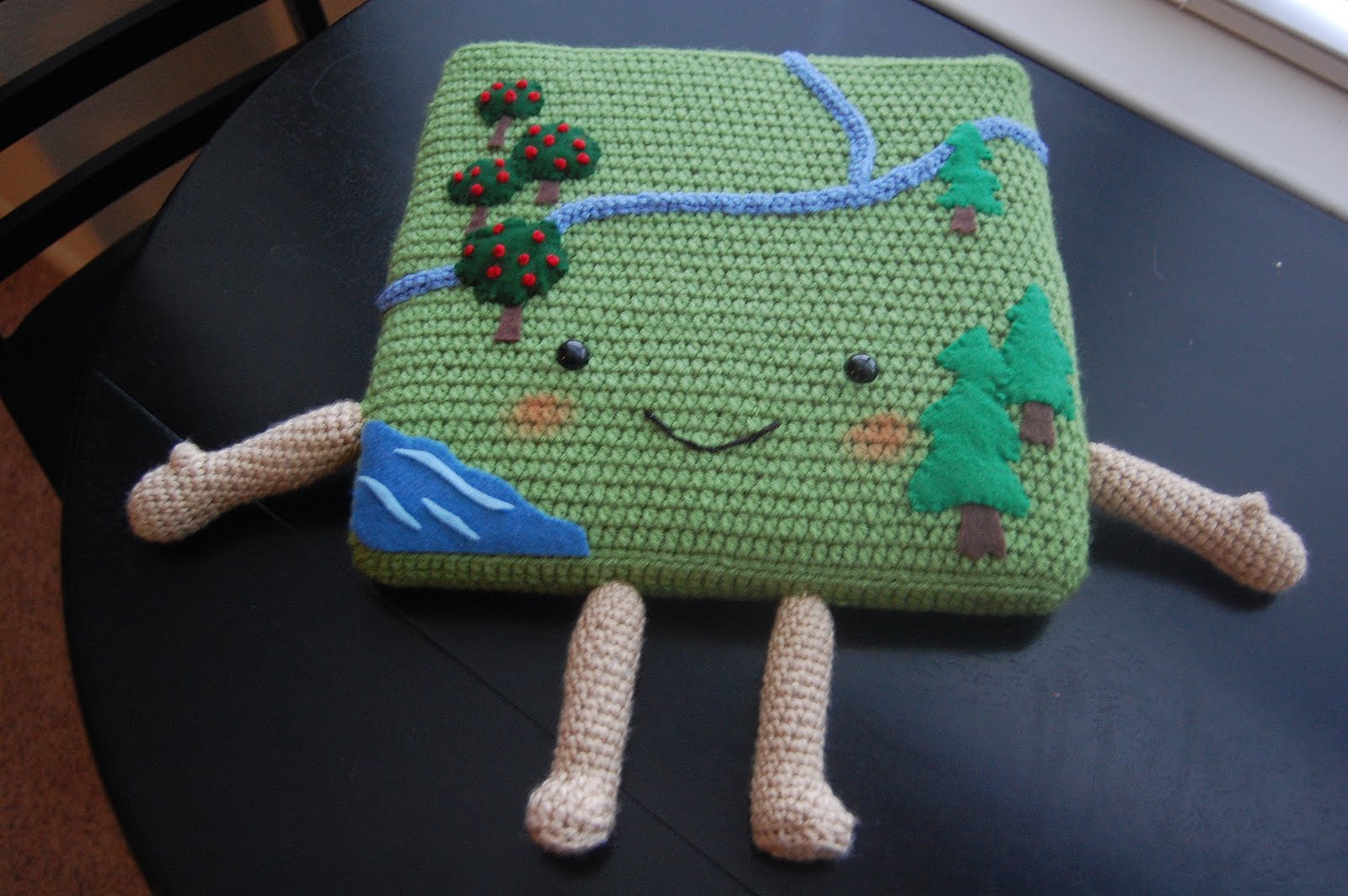 Girls Sleepy Teddy Pillow
When you're little you can never have too many sweet, snuggly friends. This is the pillow version of crochet stuffed animals.  If your child has trouble falling asleep, the Sleepy Bear Pillow is the perfect companion. This cozy crochet pillow is the perfect crossover between a pillow and a stuffed animal. The base of the Sleepy Bear Pillow is made from a round cushion case, crocheted in grey.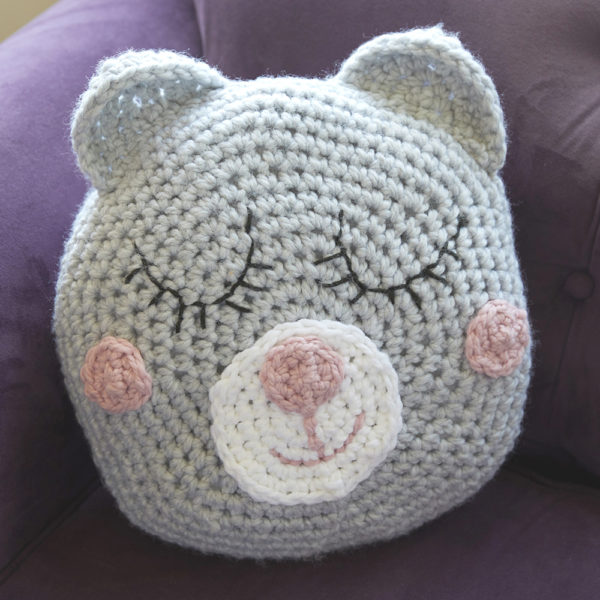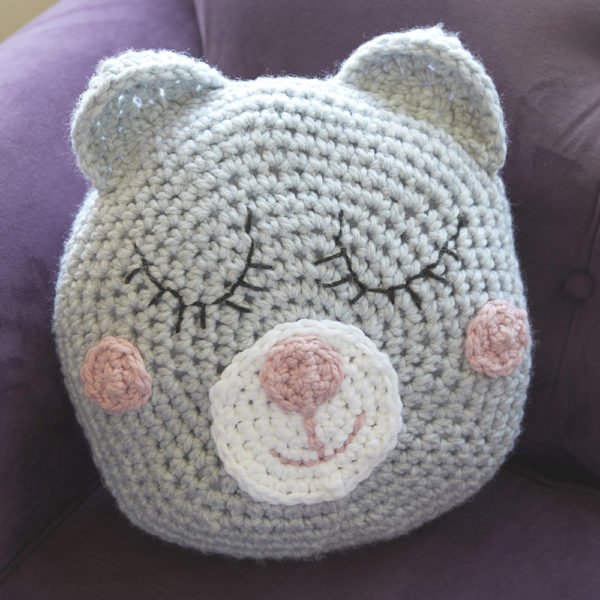 Quick Crochet Bed Pillows for Kids
These Quick Crochet Bed Pillows for Kids are adorable as they can accent any makeover or DIY decor changes to your child's room. Passionate beginning crochet enthusiasts can easily follow the step-by-step instructions of this free crochet pattern, and in no time, learn how to crochet a pillow.
Via Oomanoot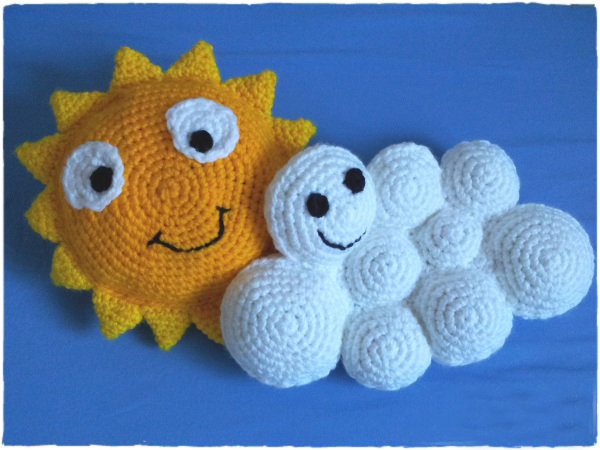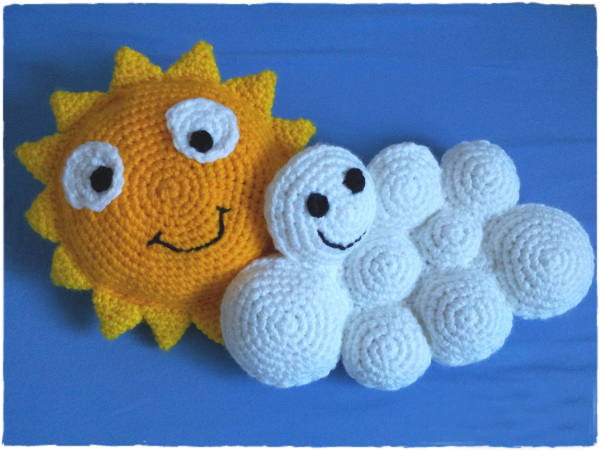 Mr. Putty Cat, Sr.
This rag doll style pillow pal proudly wears his bow tie. His buttoned front pocket fits a gift card snuggly inside, while his back pocket is large enough to hold a book, a tablet, or another gift. Make several of these kids pillows for storage as you crochet in the round.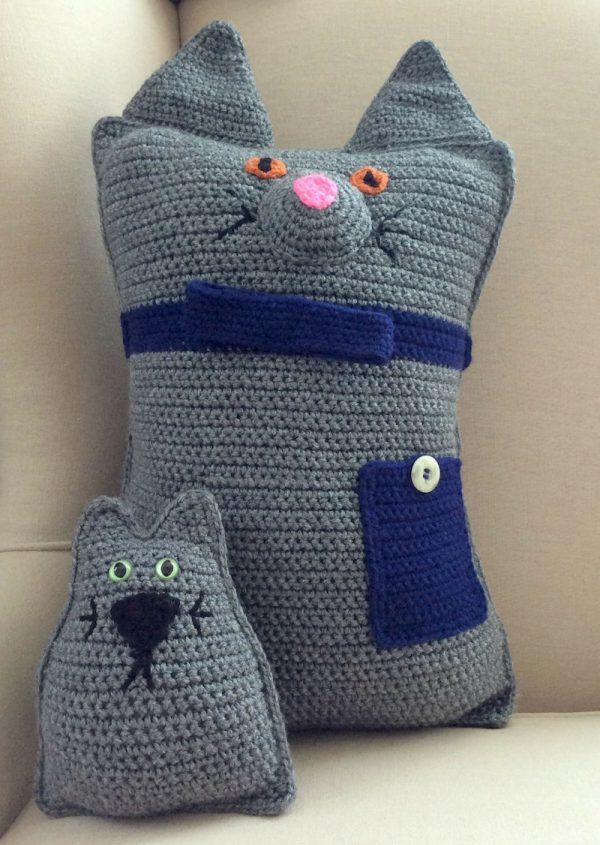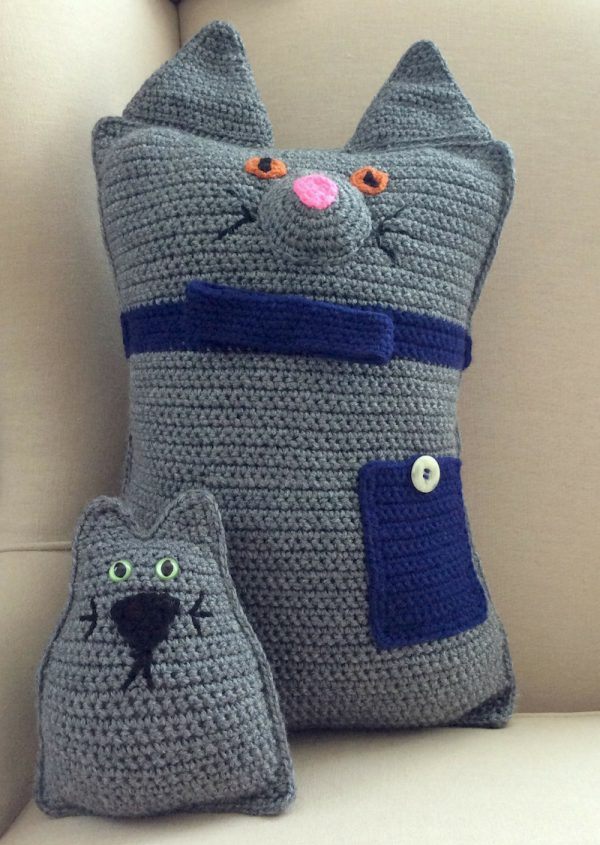 Fantastic Fox Pillow
I bet your kids never imagined they would be taking naps alongside a fox! This Fantastic Fox Pillow Pattern makes the best pillows. Not only is this an insanely cute crochet pattern to enjoy, but it's also functional in more ways than one. It comes from all free crochet.
Via All Free Crochet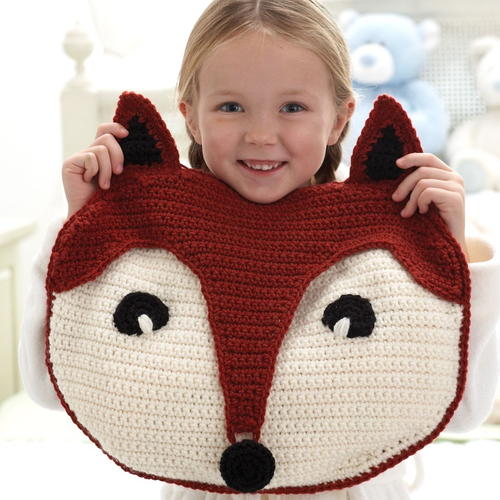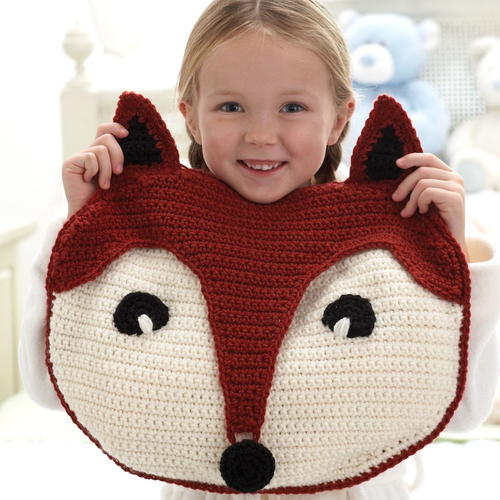 Heart-shaped Pillow
This super cute crochet heart-shaped pillow is beginner friendly and so much fun to make. The finished pillow measures 12 inches tall X 11.5 inches wide (at the widest part of the heart), which is the perfect size for snuggles! Add an optional face to your pillow to give her (or him) some personality. Learn to crochet with this creative project.
Via Leelee Knits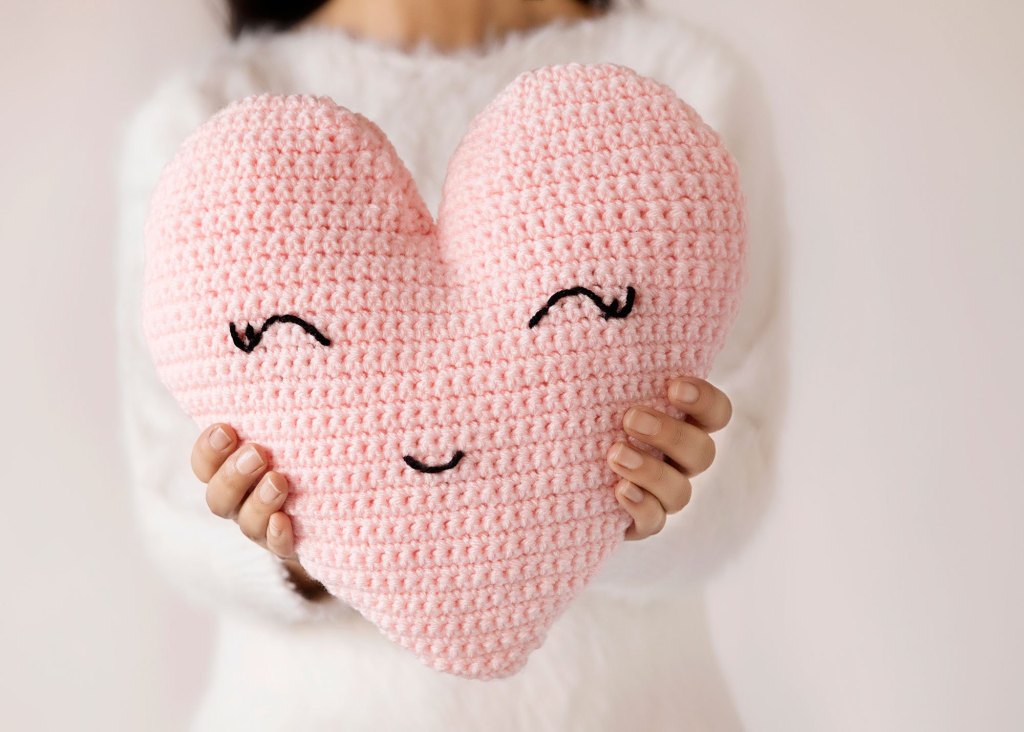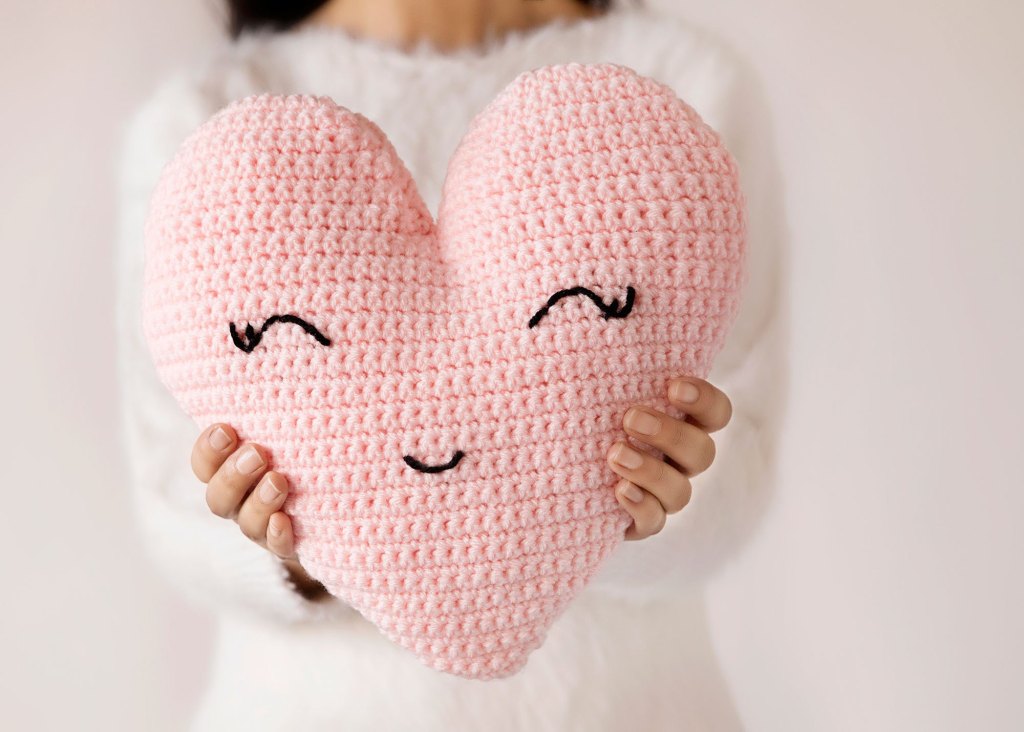 Crochet Owl Cushion
This is a very easy crochet pattern of a crochet owl. One of many owl pillow patterns but by far one of the best. You can use one solid color, or scraps of yarn. Make it a rainbow owl or a cute pink or grey one. Whatever you choose, it will be finished in no time. I used Paintbox yarn to make this owl, but you can use any yarn you like. Just make sure it's soft and cuddly. You can use these as floor pillows in the playroom or as cuddle buddies at bedtime.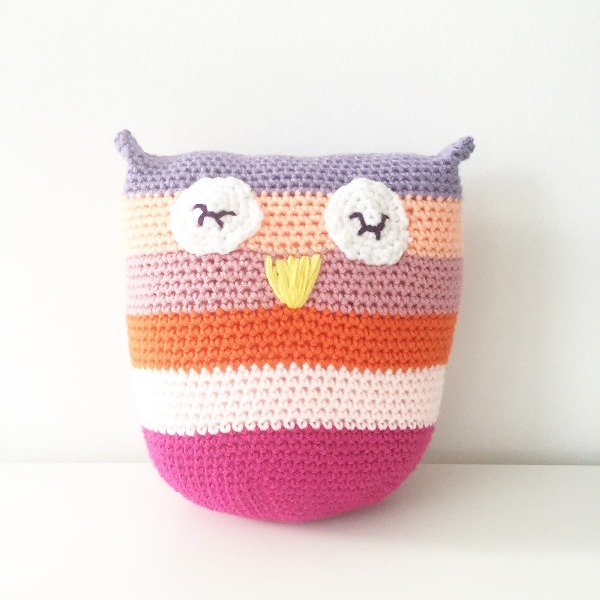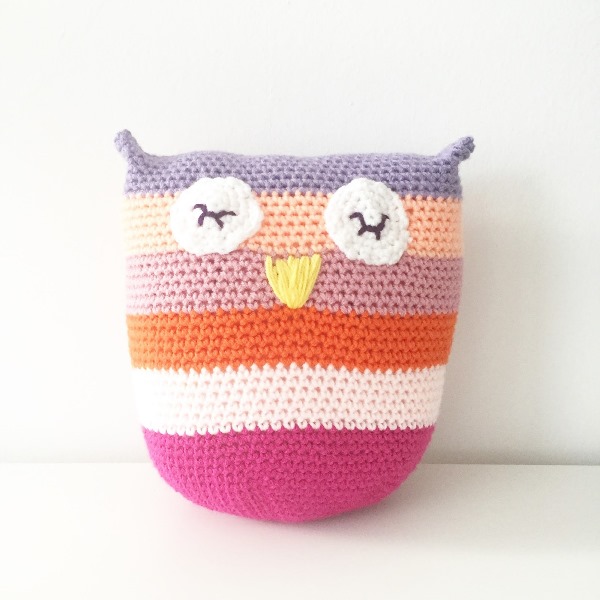 Love My Sheep Pillow
The pillow is made with super soft and cuddly boucle yarn and then the cute little face is made separately, lightly stuffed with a little bit of fiberfill and sewn onto the round pillow. It's similar to amigurumi but pillows are much more simple crochet patterns.
Via Crochet Kim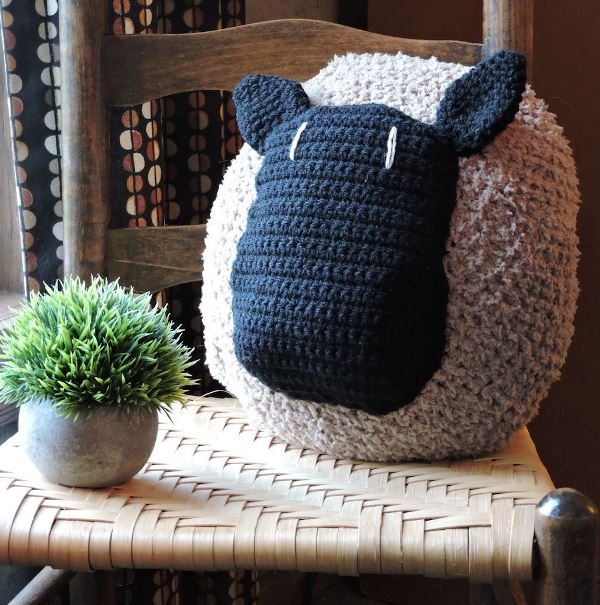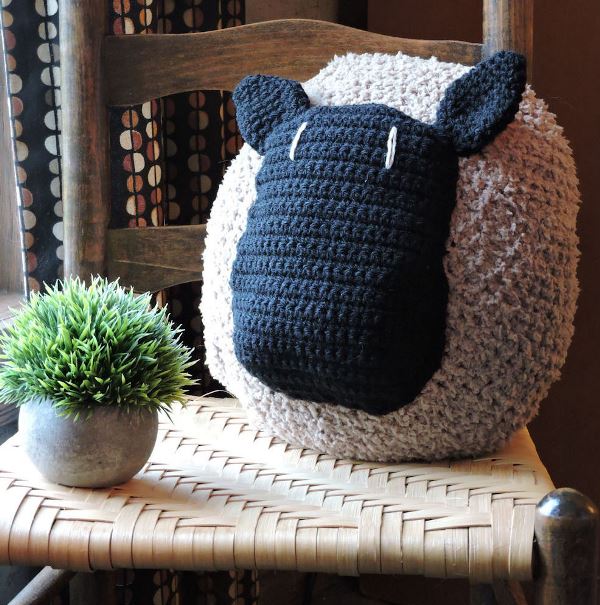 Kodiak Bear Pillow Pal
This is a very large pillow pal. Its flat features allow you to use it as floor pillows, too. It uses several basic crochet stitches: chain, single crochet, half double crochet, double crochet, slip stitch Crocheting in the round (for Muzzle, Nose, Eyes, and Front/Back) and crocheting flat in rows (for Ears and Mouth)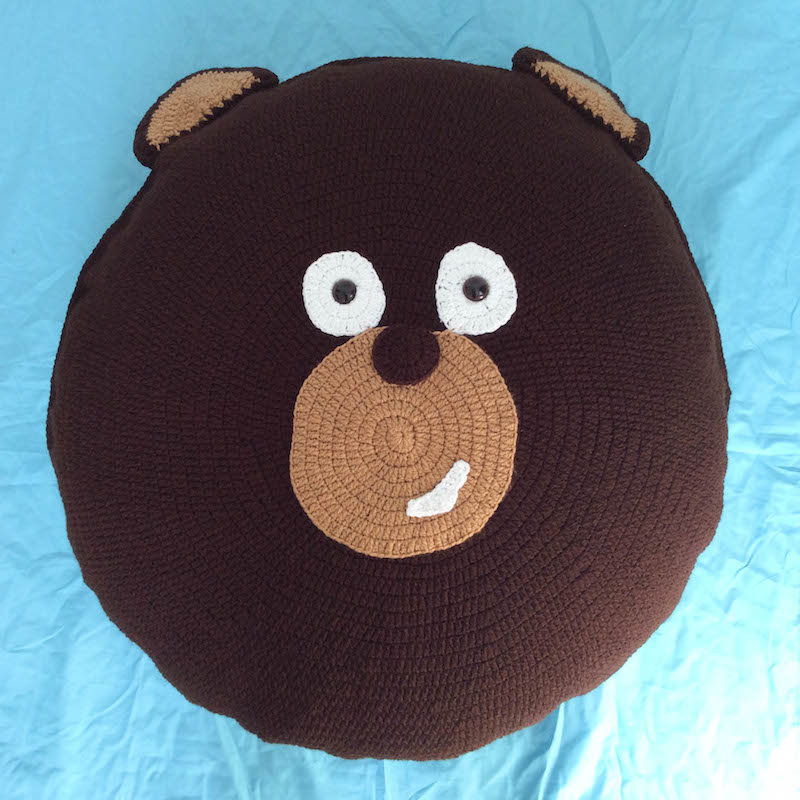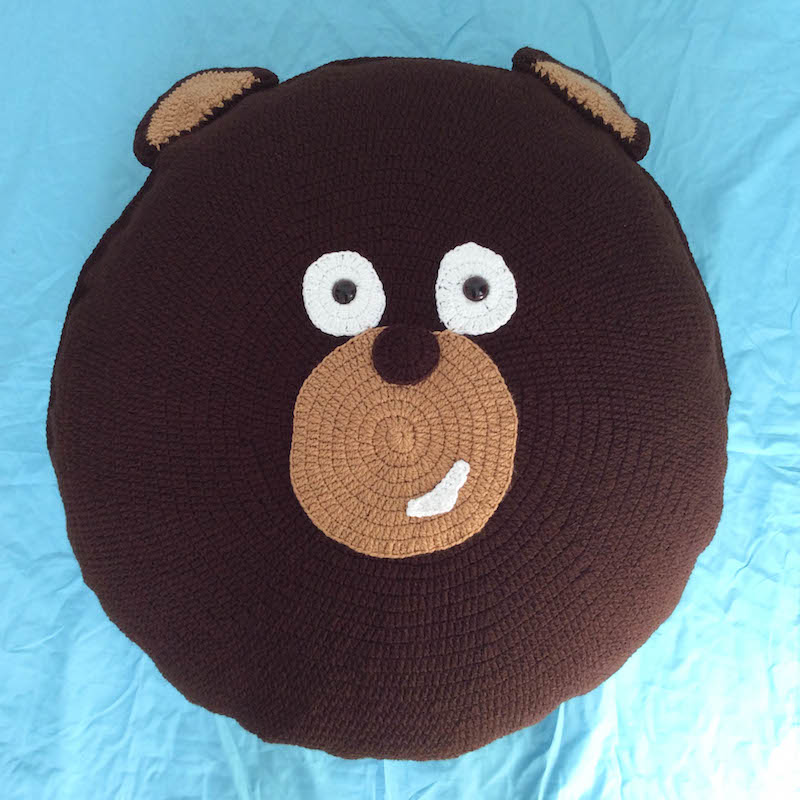 Crochet Cat Pillow
We all love cats. Someone loves them too as much as me! There are not many free crochet patterns for cat pillows. That is why I'm in love with this pattern. Now I have my own crochet cat but I'm not sure what to name it! This kids crochet pattern will be loved by adults too.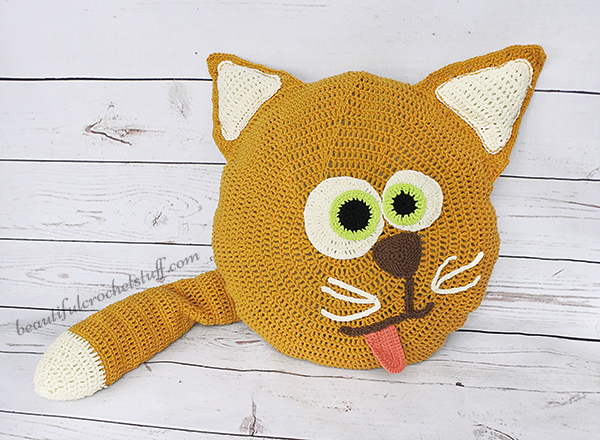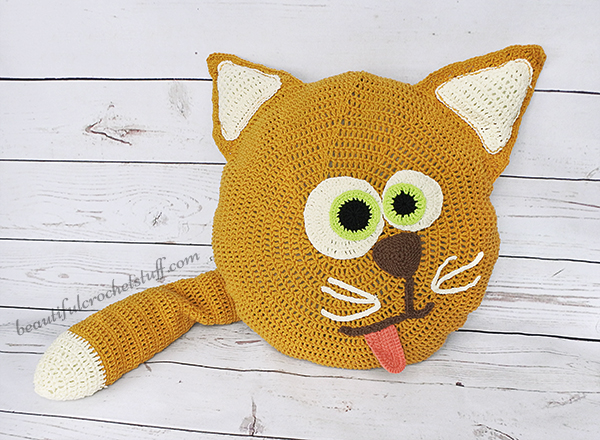 Crochet Tooth Fairy Pillow
When your child begins to lose baby teeth it is time to bring out the story of the Tooth Fairy. However, tiny teeth beneath bed pillows are tricky to grab from under a sleeping little one's head, so work up this Crochet Tooth Fairy Pillow for easy pickings. Whether your child wants to keep the crochet pillow under a regular pillow or use the handy ribbon on top to hang it from a doorknob, this pillow will make the Tooth Fairy's job much easier. This is one of the most fun things to crochet.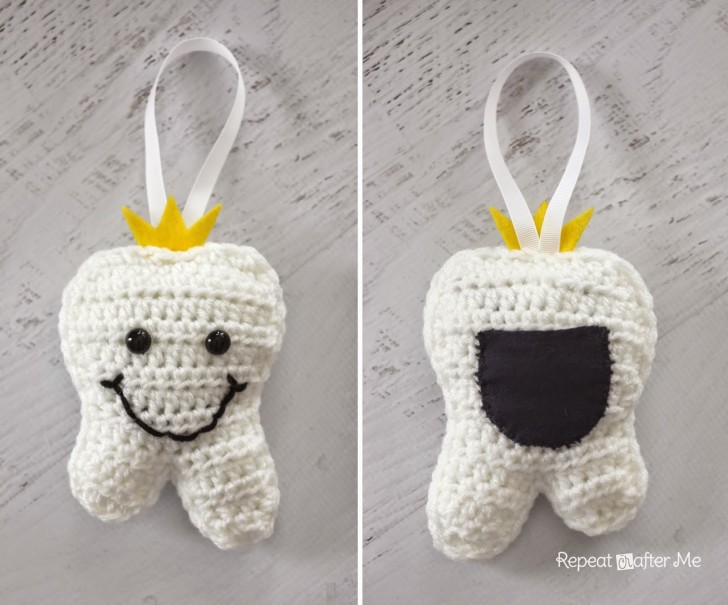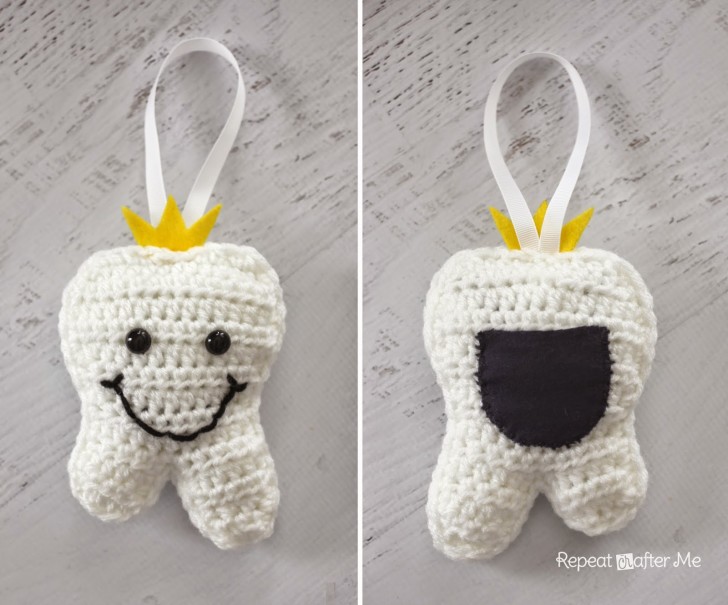 Small Easter Bunny Crochet Pillow
Create a fantastic small Easter bunny pillow for the holiday. This free Easter pattern to crochet will look so cute on your couch as decorative pillows. Add this to your list of easy crochet projects.
Via Stormyz Patterns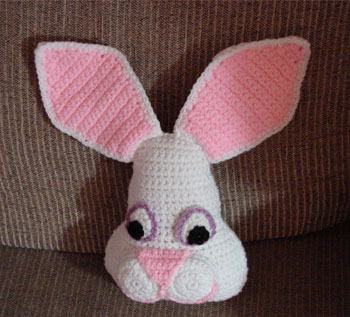 Kaleidoscope Owl Crochet Pillow
Whooo loves owls? If you or someone you know loves to collect owl figurines, then the Kaleidoscope Owl Crochet Pillow simply must be on the top of your crochet project list. Featuring an assortment of crochet stitches and bright colors, this crochet pillow is anything but ordinary.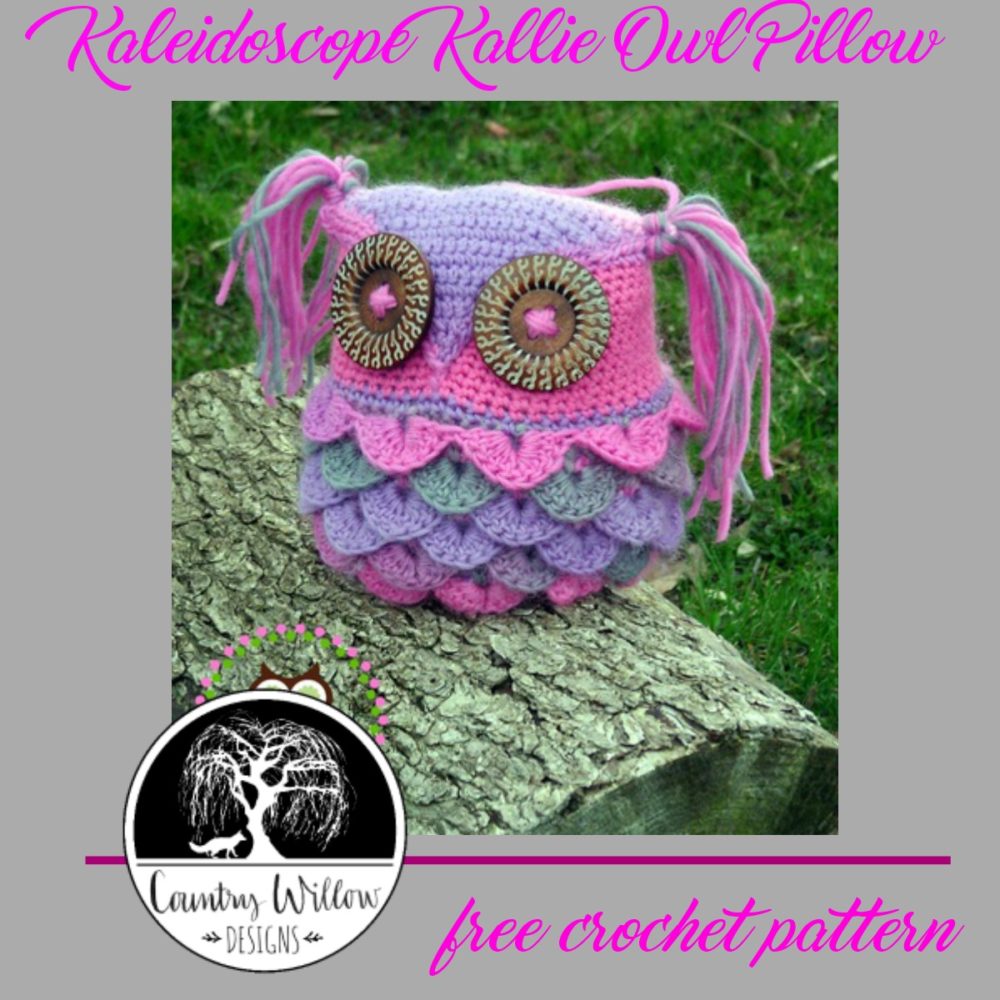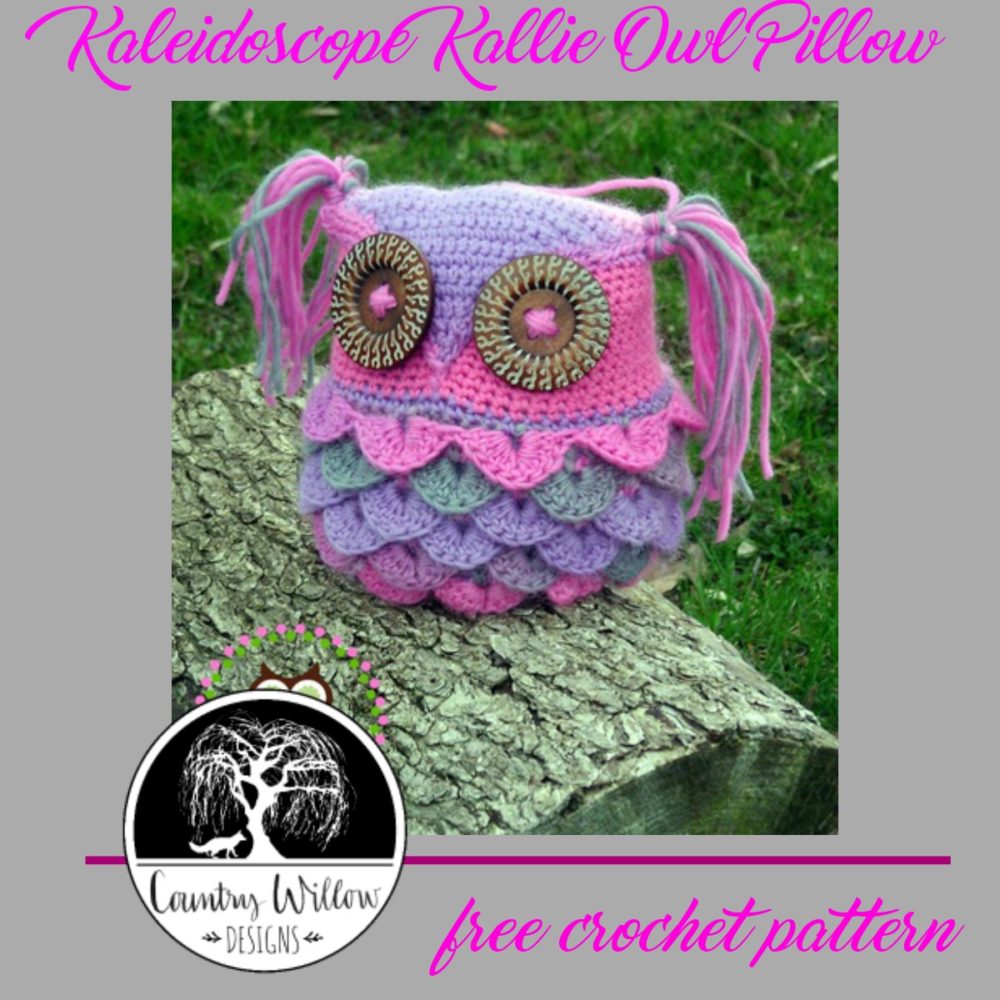 Teddy Bear Crochet Pillow
This Teddy Bear Pillow is so cute! It makes the perfect addition to any child's bed! Using Worsted Weight Cotton, H 5.00mm Crochet Hook, Yarn Needle, Polyfil Stuffing, and a 12 x 12 Inch Pillow Insert, you can create this super cute Teddy Bear Pillow for your little one's room! Your child won't want to put it down! You could make several of these crochet pillows in different colors for siblings.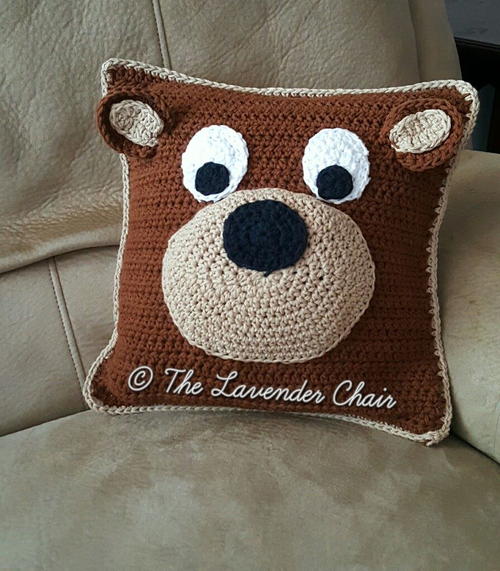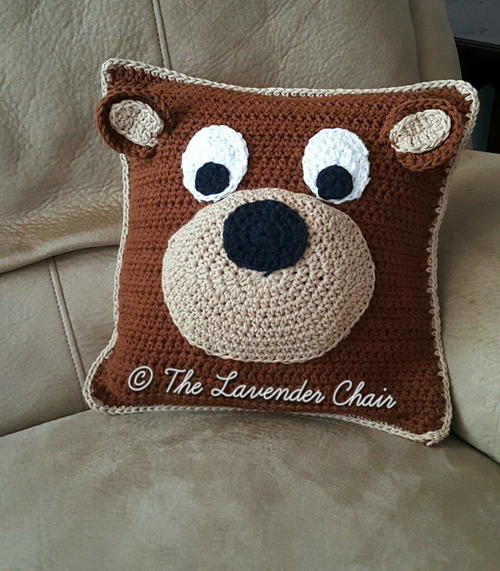 Hugging Tree Pillow
Celebrate the "tree huggers" in your life by making them this cute little tree to hug! It's squishy soft and durable. Made in Lion Brand Vanna's Choice yarns, and the tonal Taupe Mist colorway, it adds a great textured look to the trunk. These would make sweet couch pillows in an earthy home. How could you resist this free crochet pattern?!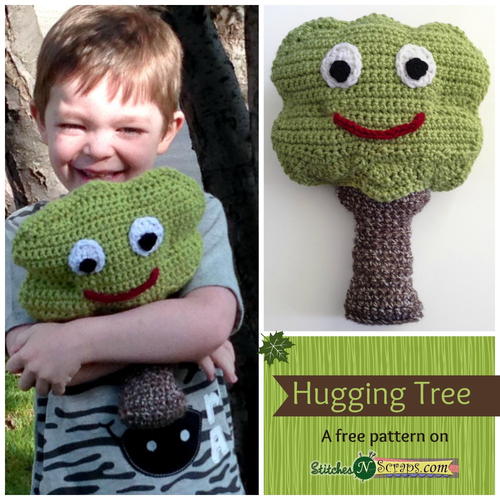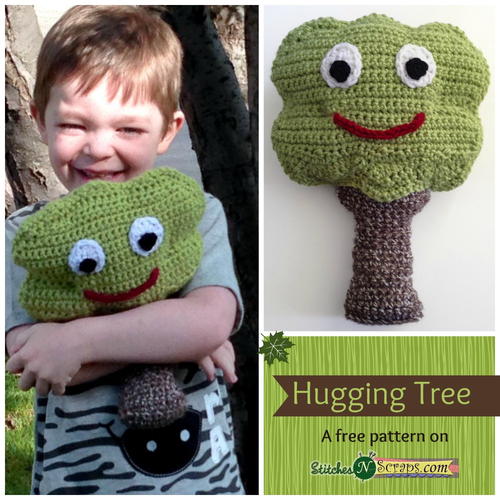 Frankenstein Pillow
Add this to the list of fun crochet patterns! This was a fun and fairly quick project. You could make a pillow as I did, or you could sew the front and back together along the bottom and sides, add a strap, and voila! You have a Frankenstein crochet bag!
Via Lovable Loops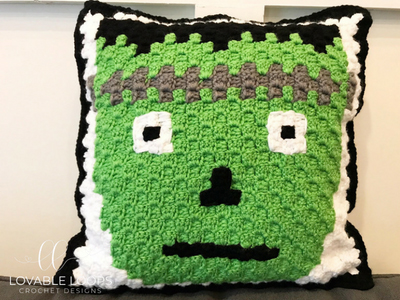 Pompom Sunshine Pillow
How cute would it be to make a sunshine pillow and use pom poms as the sun rays! Made with soft and smooth Caron Simply Soft yarn in color… wait for it… SUNSHINE! It's so snuggly and full of fun texture! Crochet pillow patterns can add brightness to any room. Especially this crochet pillow.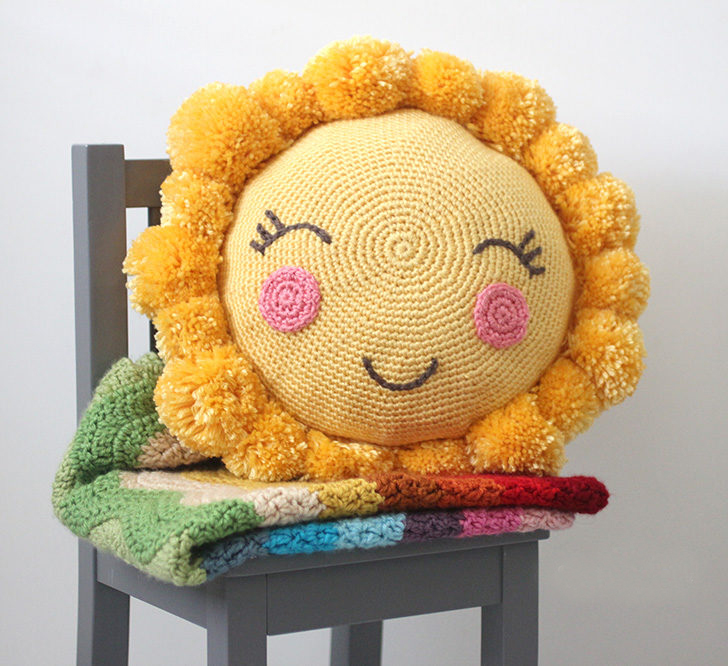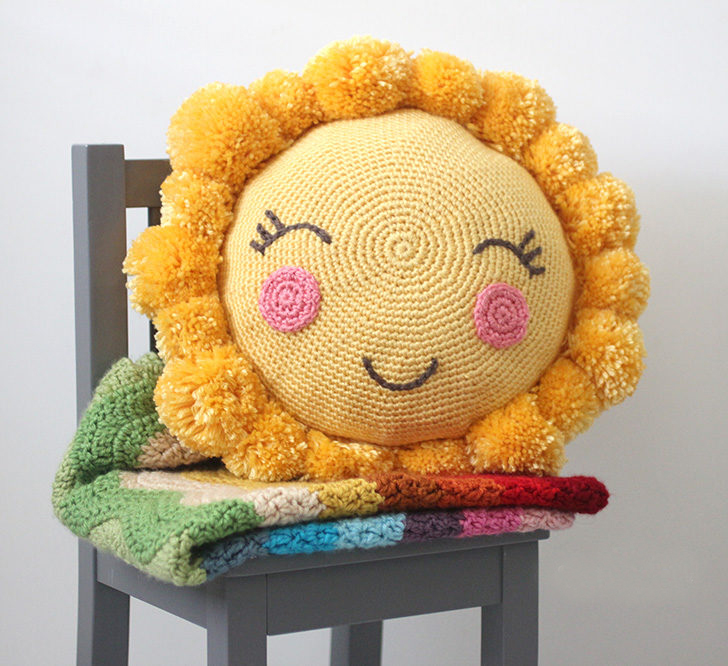 Bunny Floor Pillow
Create something they'll never forget! This easy to crochet floor bunny is perfect for any child to cuddle up with and watch TV or to spark their imagination during playtime. It makes some of the best pillows.
Via Yarnspirations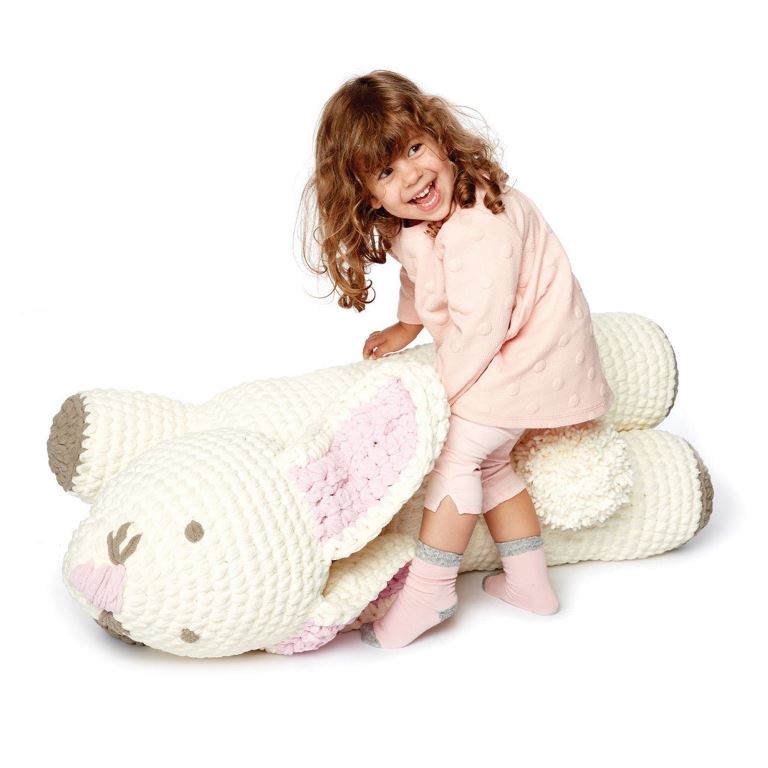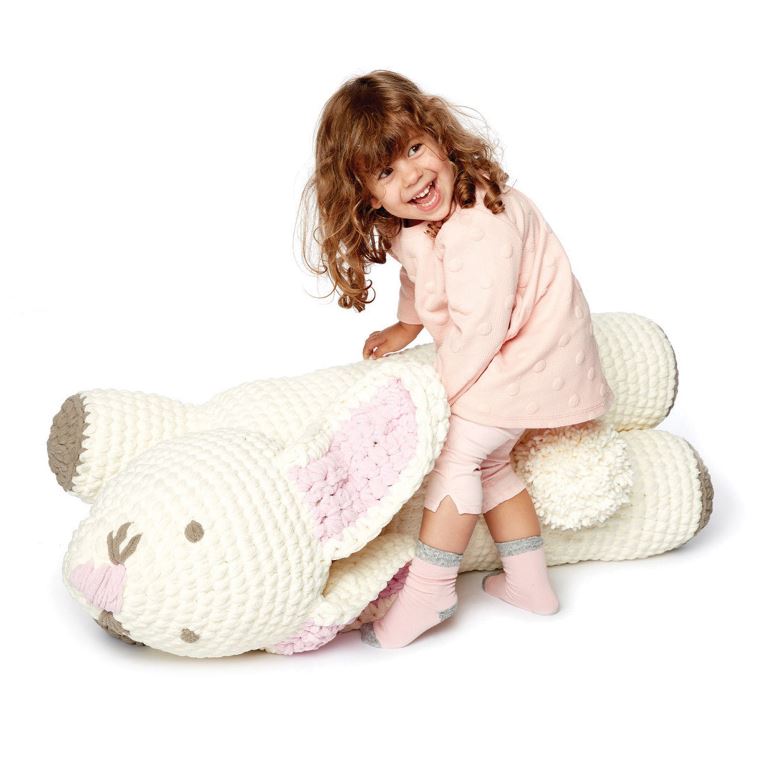 Cookie Pillow
Are you hungry for easy crochet patterns? Give this crochet pattern a taste. This pillow looks like a yummy cookie and is just as quick to make. With a little love, you can cook this up in no time.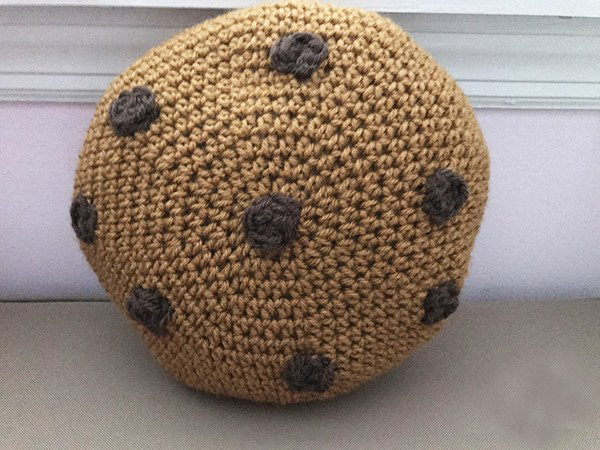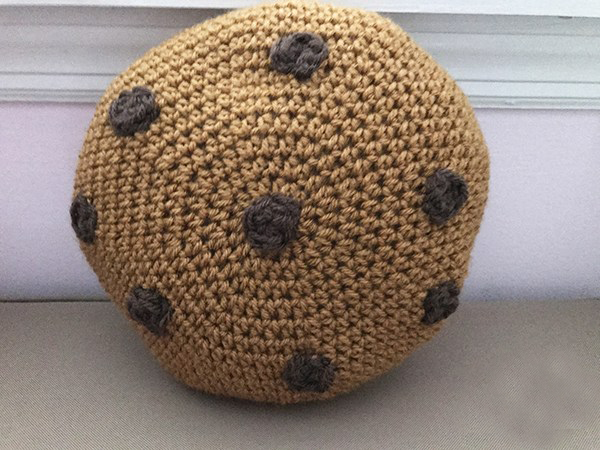 Crochet Pretzel Pillow
There are lots of crochet patterns free to make. Like this simple pretzel pillow. It's made entirely of single crochet stitches, so it is a perfect beginner's project. I connected the ends with Velcro, and it ended up being a fun, multifunctional pillow.
Via Whistle & Ivy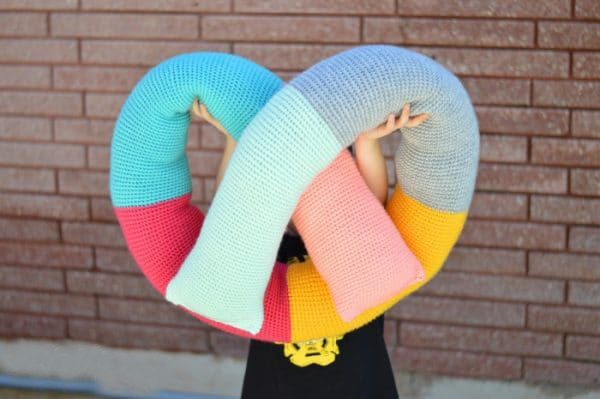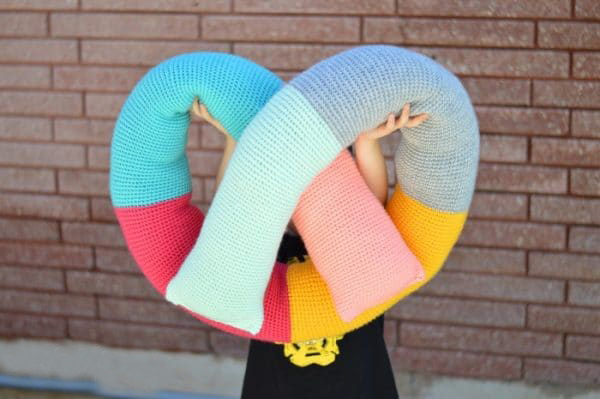 Rainbow Sherbet Throw Pillow
Learn how to crochet this wacky pillow. The deliciously bright hues of Red Heart Gumdrop yarn remind me of juicy rainbow sherbet, so I designed this sweet and funny crocheted pillow to add a summery pop of color to your couch, bed, or favorite easy chair. Use this pattern to make the brightest couch pillows you'll own.
Via Twinkie Chan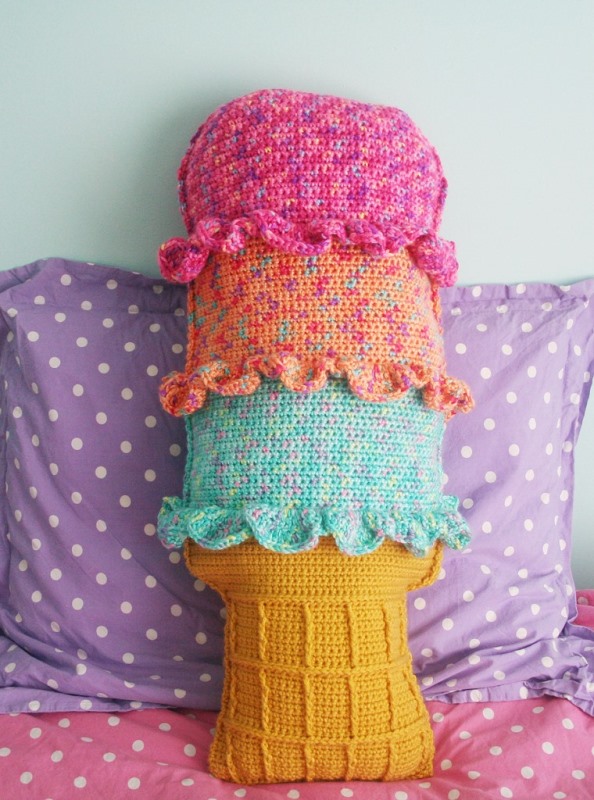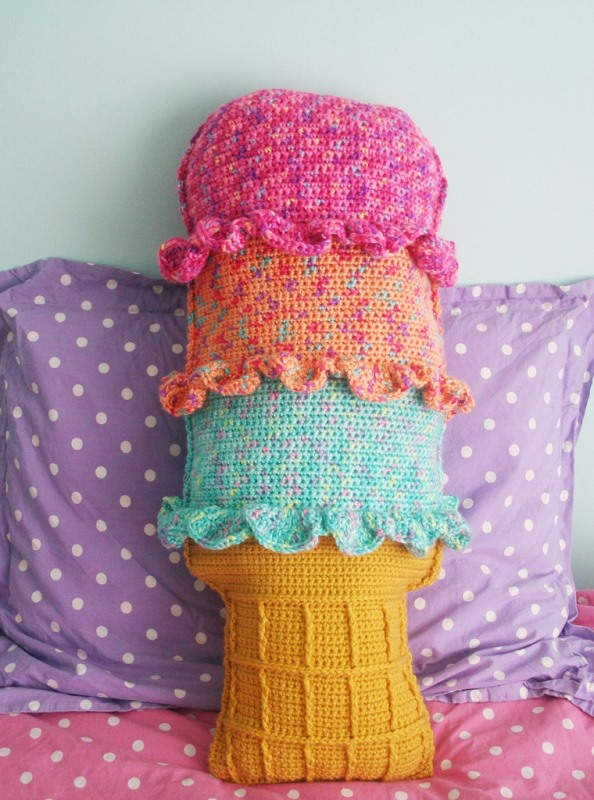 Eukaryotic Cell Pillow
The main body of the pillow was crocheted holding two strands together, but it should work with chunky yarn as well. Gauge doesn't matter for the project; if you really want to avoid any stuffing showing at all you may want to size down. You could even make a crochet blanket pattern to go with this one.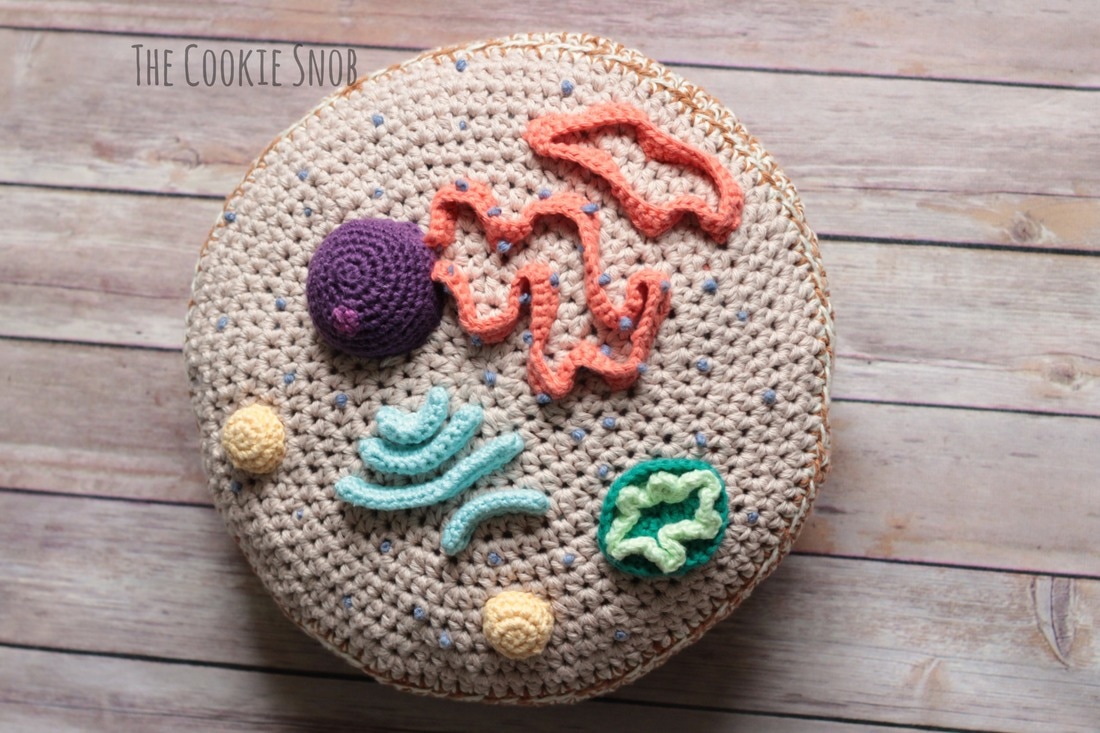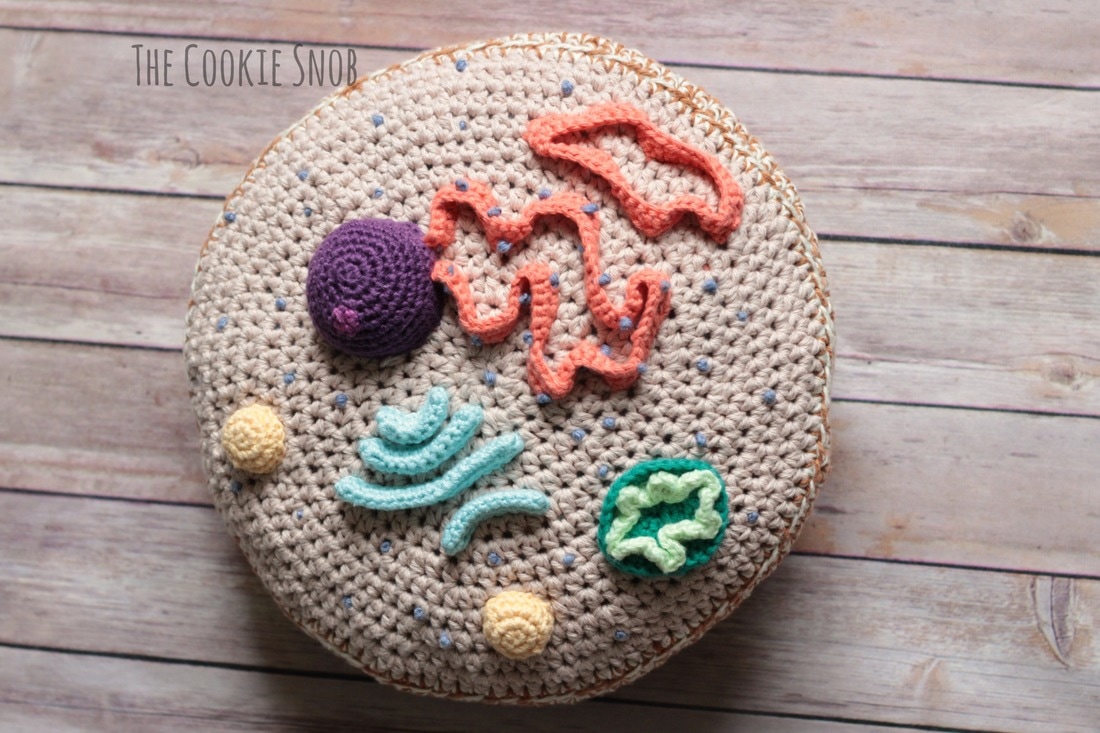 Unicorn Crochet Pillow Pattern
This Unicorn is one of my favorite kid's pillows. A cute and fun design that is quick and easy to make up. You need to crochet in the round to make the cushion front and back and then add details and embellishments. You will need to have a 14 inch round cushion insert.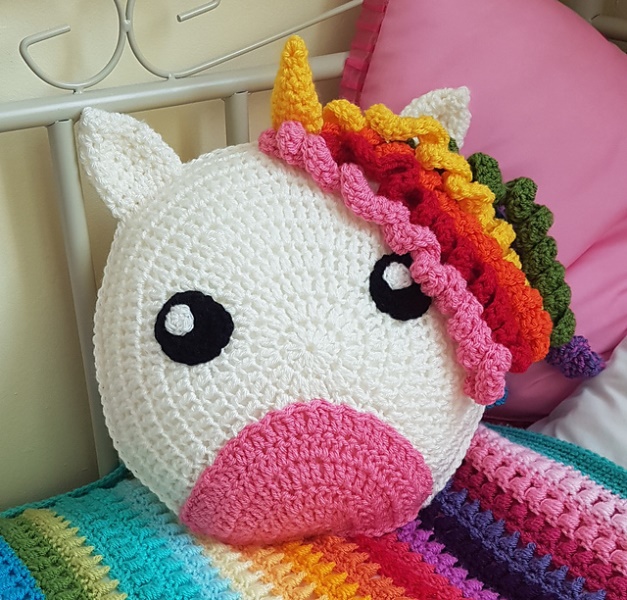 Mrs Tiggy-Winkle Pillow
Mrs Tiggy-Winkle is made up of two pillow panels with 4 separate colors. Both panels are shaped using simple increases and decreases, embellished with techniques like surface crochet and easy embroidery, and then buttons, and ribbon. My tip: stuff generously for a huggable, squeezable little woodland friend! Learn to crochet the best pillows with this pattern.
Via Crochet Spot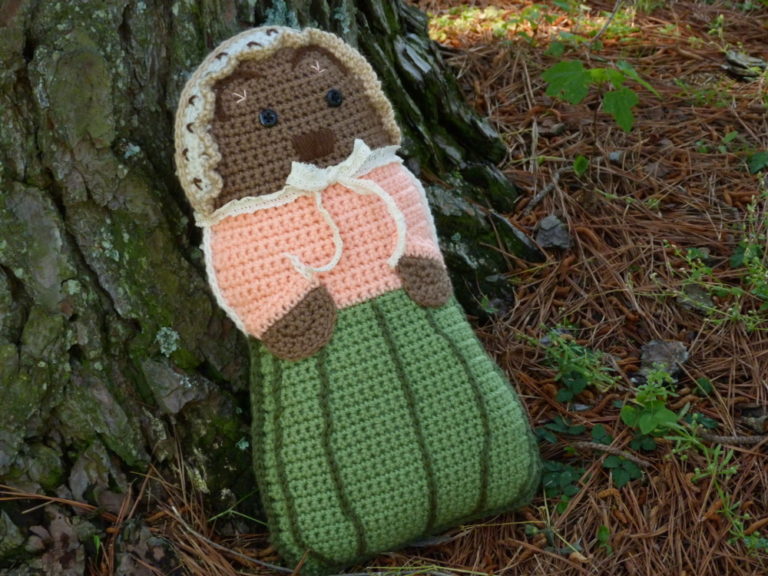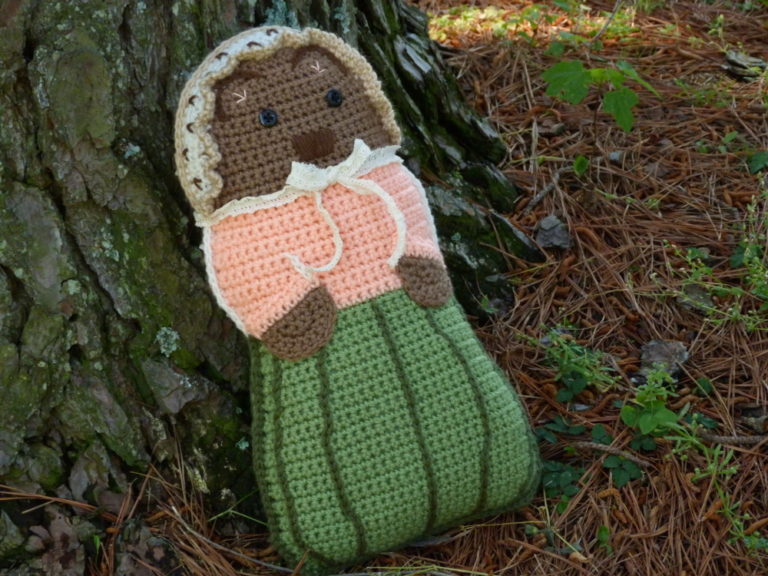 Cat Crochet Cushion with a Mouse
This crochet cat cushion is designed for those who have knitting skills, crochet, and can sew with a needle. This might not be best for crochet for beginners but you can work your way up to it. The best part is these skilled crochet patterns free to use.  
Via Stranamam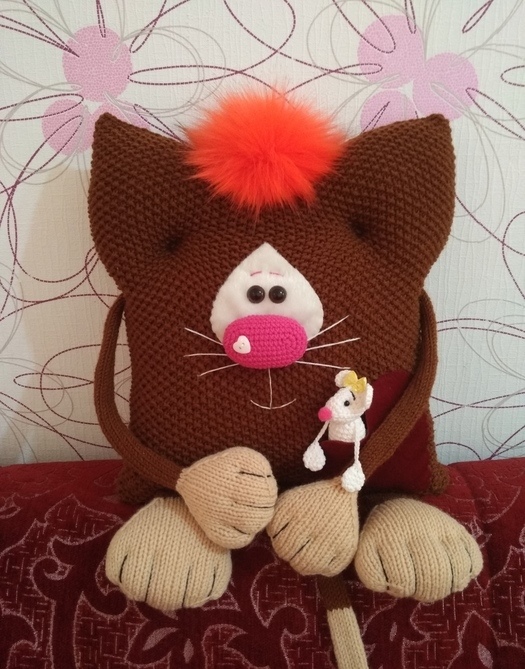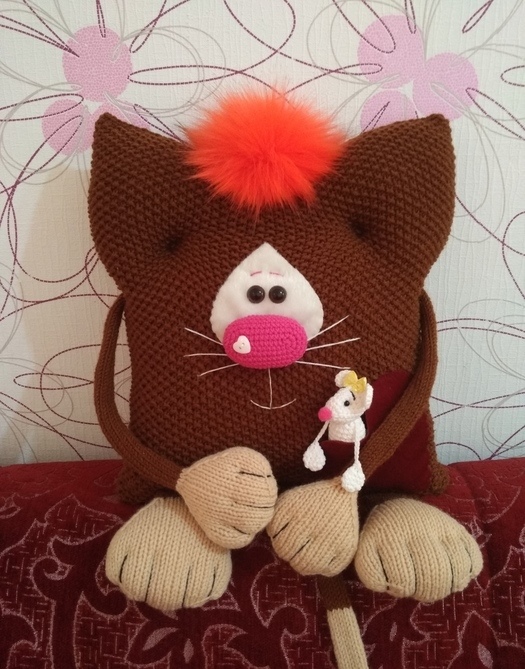 Crochet Donut Cushions
This magnificent ring of two-toned goodness will put your ripple stitch cushions to shame. If you're good with whipping up stacks of granny squares then this crochet pattern will be a piece of cake! With only two crochet stitches to master (double crochet and slip stitch), beginners can totally have a go at making this crochet doughnut, too.
Via Mollie Makes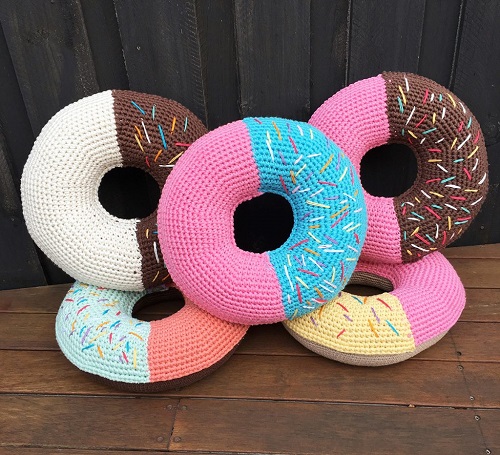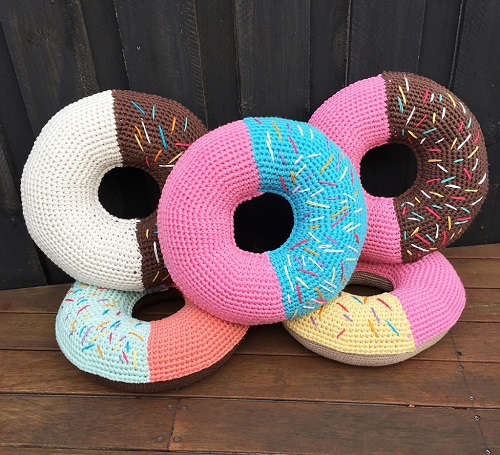 These crochet pillows are fun and an adventure to make. If you're looking for creative kids pillows, this list will be your go to.

Choose a single crochet pattern or choose several. You might not be able to stop making throw pillows and floor pillows for your kids playroom.

Just have your crochet hooks on hand and some colorful yarn to get started. Let the creating begin.