15 Easy Crochet Flower Patterns
You're about to learn how to crochet a flower today with one of these amazing yet easy crochet flower patterns. Once you find your favorite pattern, you'll end up making them over and over again.
They're the perfect crochet accessory to add to sweaters, tees, slippers, bags and even to your hair.
The beauty of crocheting flowers is that you can work them up quickly and most designs are suitable beginner crochet patterns.
There are lots of different styles of flowers to choose from and many of these crochet patterns include detailed instructions. Check out our list of 15 easy crochet flower patterns below.
Rose with Wired Stem and Leaves
The Rose with Wired Stem and Leaves is seriously easy to crochet and assemble. This free crochet pattern is the ideal flower to crochet for Mother's Day and Valentine's Day for your Mom, Wife, friend or loved one.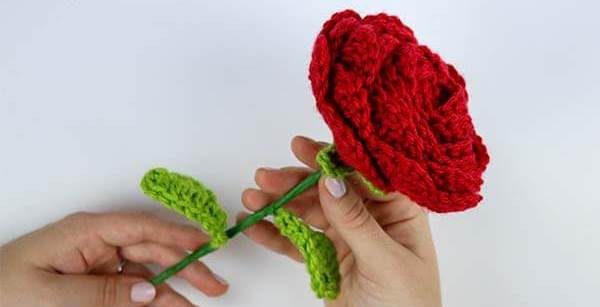 Blooming Flower Crochet
This crochet flowers will inspire you to use your most colorful yarns to create your own crochet gardens. The free crochet pattern is easy – and a beginner, with a little practice, will soon be churning out loads of flowers.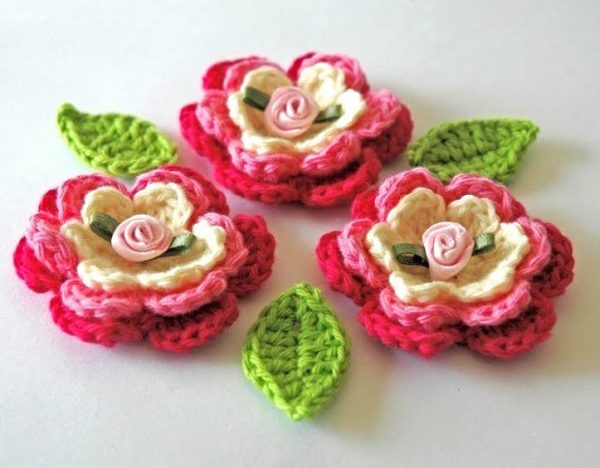 Popcorn Rosy Flower
This crochet flower pattern has two layers of petals and center of popcorn stitches. The free crochet pattern is easy and quick to make and ideal for all sorts of decorations.
Via Avya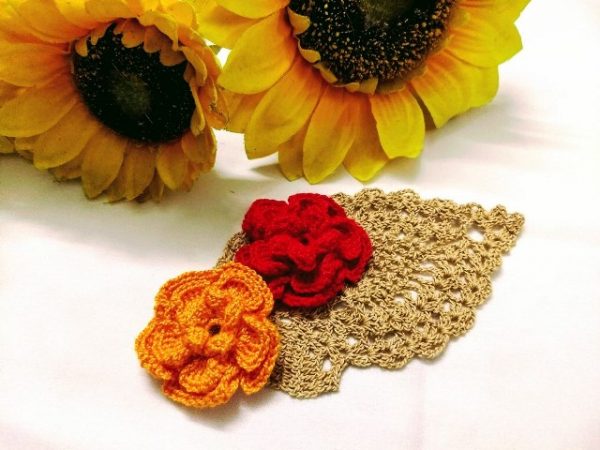 Crochet Double Layered Flower
This crochet flower pattern makes such a lovely bouquet. You can crochet just the flower with trim petals by itself and attach it to a hat or purse. Or you can make some leaves and learn how to connect the unique flower to a traditional flower stem.
Via Sheruknitting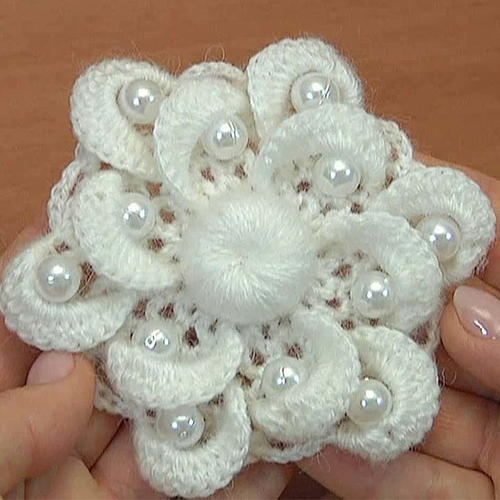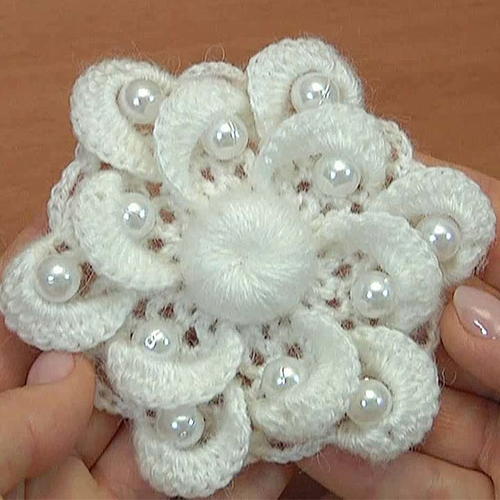 Two Layer Crochet Flower
Get ready to fall in love with these sweet springtime embellishments once you follow this Terrific Two Layer Crochet Flower Tutorial. They're just perfect to add dimension and contrasting color to your next pillow or afghan project.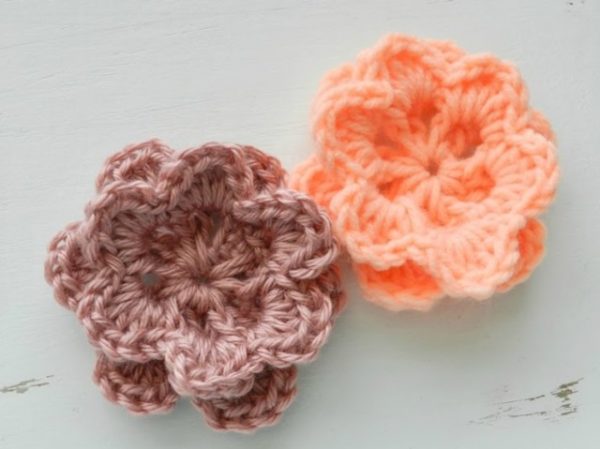 Dogwood Flowers
This crochet flower pattern strikes a balance between easiness and realism. There was something really soothing about observing these delicate dogwood flowers and creating them with yarn!
Via Picot Pals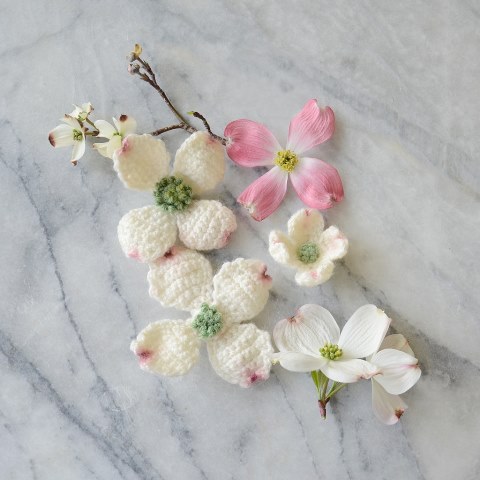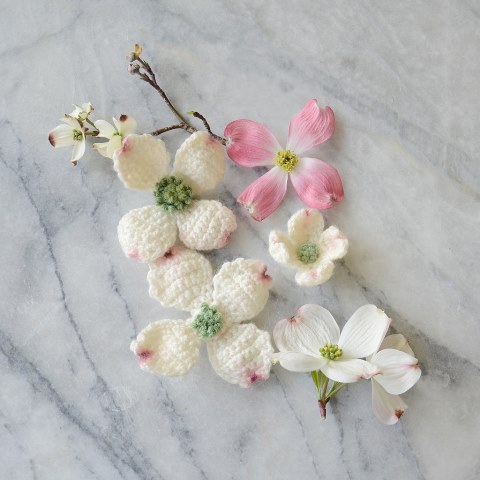 Flower in a Heart
This crochet flower in a heart is great for adding to any finished product, baby blanket, hat, scarf and makes a great Valentine's Day pin. The free crochet pattern also makes a great Valentine's Day decoration when used as bunting.
Via Cre8tion Crochet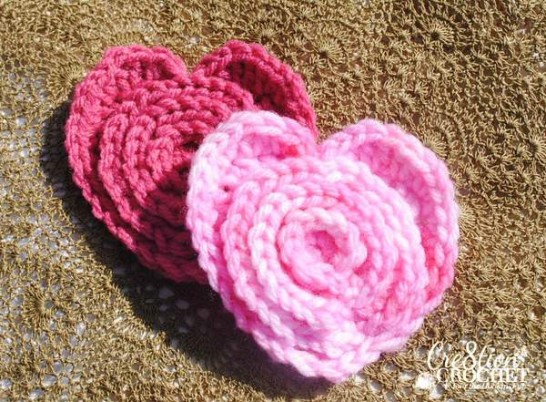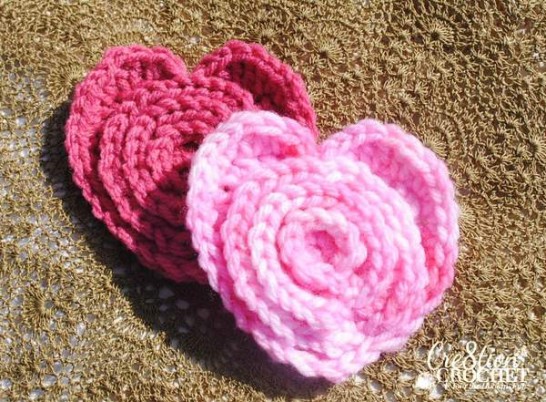 Zoe Crochet Flower Pattern
The Zoe Crochet Flower is a really easy two-round crochet flower pattern. You can use these crochet flowers as Christmas tree decorations, fridge magnets, brooch or embellishments on anything you like.
Via Knitpurlhook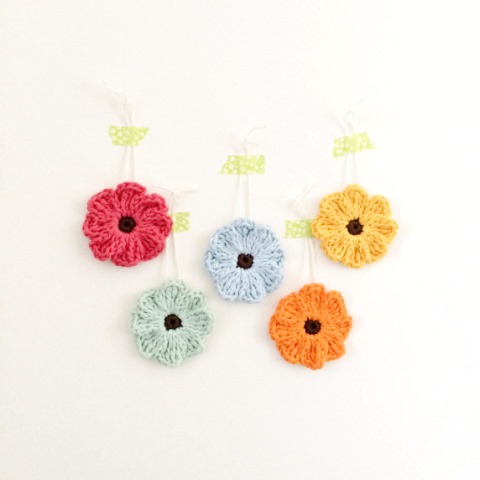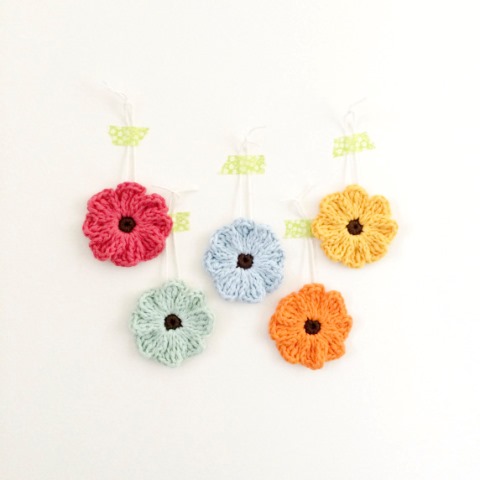 Crochet 6-Petal Flower
This crochet flower glued to canvas is perfect for Mother's Day or as a Teacher Appreciation gift! And the bonus is that this free crochet pattern really doesn't take more than 1-2 hours!
Via Sheruknitting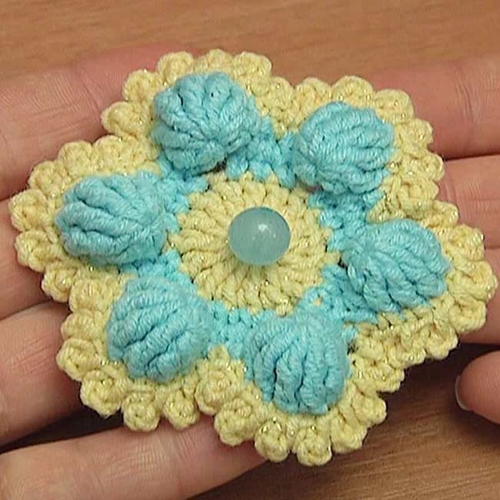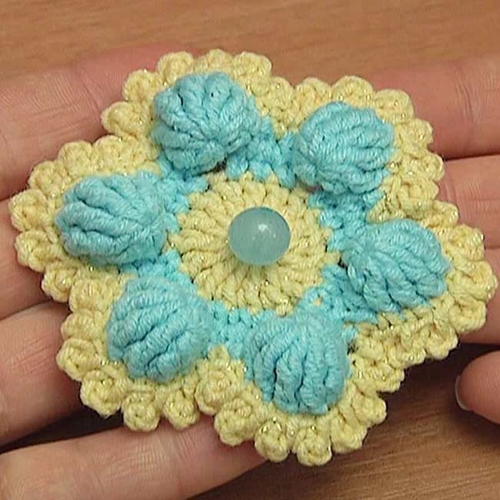 Iceland Poppy
This crochet flower pattern uses a combination of worsted and DK weight yarns. You can use almost any fiber type to create these poppies.
Via Picot Pals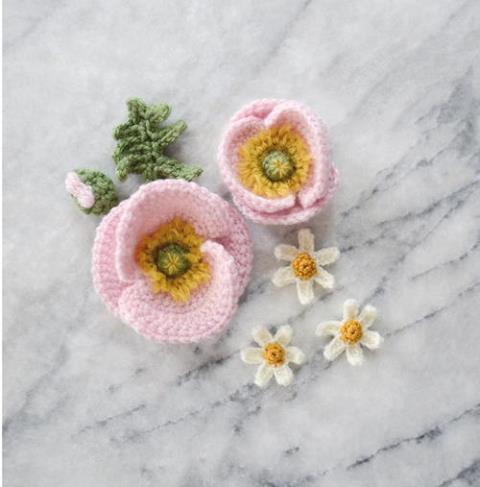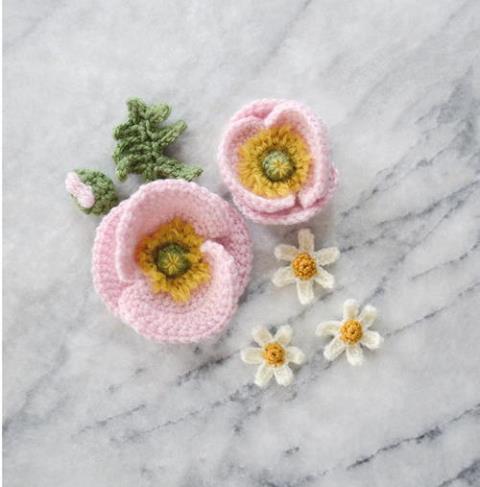 Crochet Irish Rose
This Rose is a popular motif in Irish lace crochet. It can be used for so many different crochet projects. You can use it as an appliqué and embellish anything you would like, you can use it for scrapbooking or card making or you can make jewelry with these crochet flowers!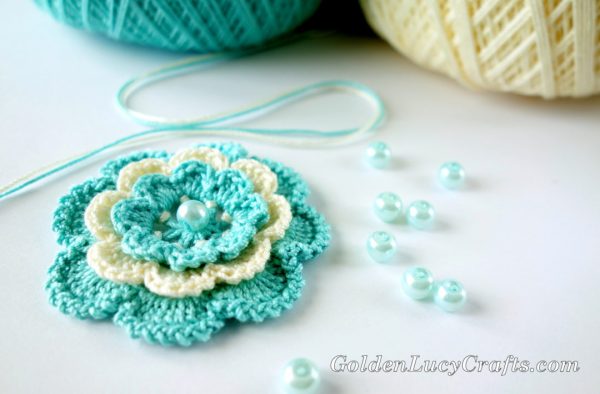 Layered Ribbon Flower
This crochet flower can be used to adorn any finished piece or can be made into a cute pin or brooch. You can also make this free crochet pattern in all the colors found in nature, or just complimenting colors, to create a gorgeous spring wreath that adorns your home.
Via Cre8tion Crochet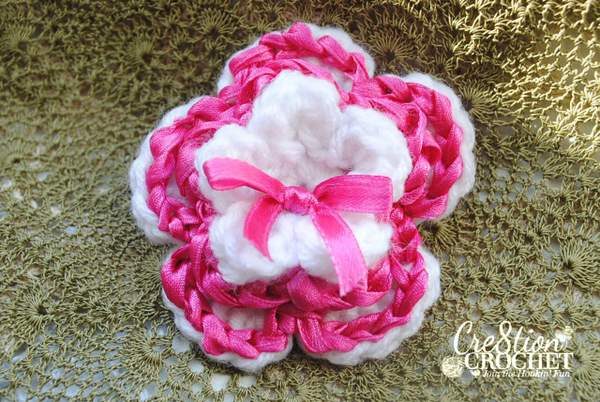 Easy Crochet Flower Pattern
If you're looking for a super easy crochet flower pattern, you are going to love this pattern. This free crochet pattern can be used to decorate gifts, market bags, hats, Easter baskets, headbands, clips, dresses and so much more.
Via Simply Collectible Crochet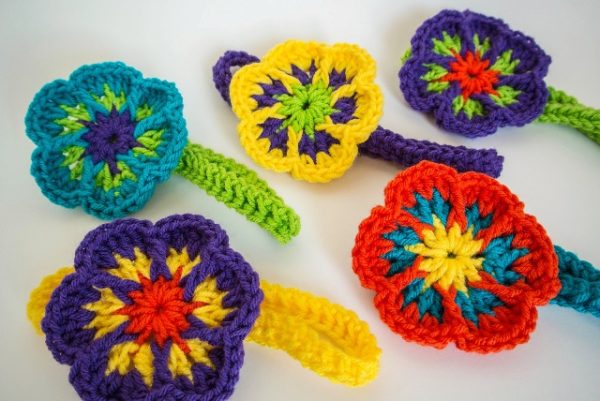 Crochet Water Lily Flower
If you want to crochet a flower that you probably never seen crocheted before, then try this Crochet Water Lily Flower Pattern. The Water Lily looks a lot like the Water Lotus, but when you really research you will see the difference between the two easily.
Via Stitch11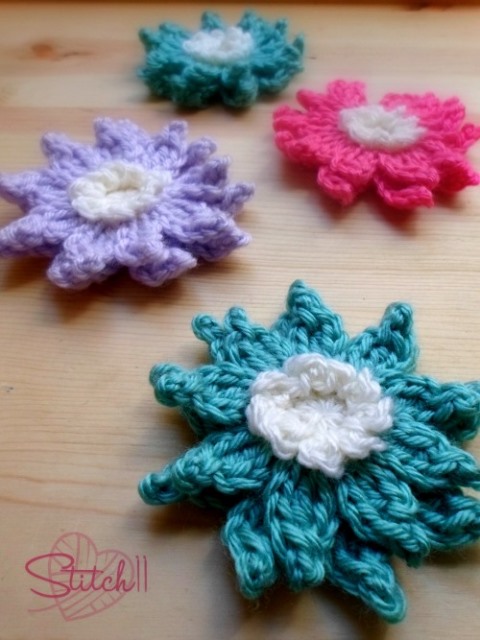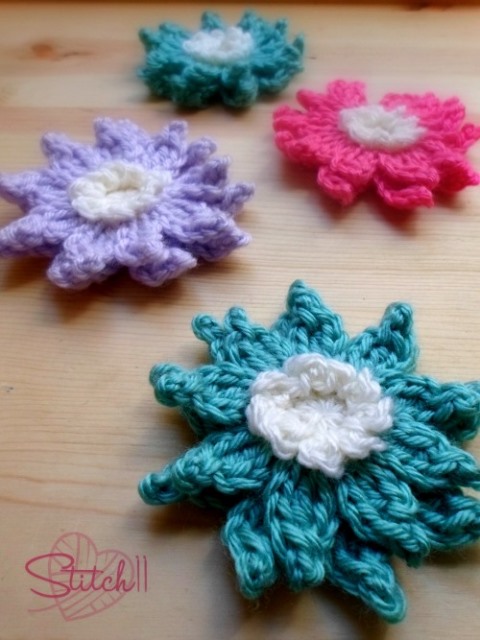 Crochet Succulents
These Quick and Easy Crochet Succulents are a great way to bring the outdoors in without worrying about any annoying maintenance. It doesn't matter if you don't have a green thumb, because this crochet flower pattern won't die.
Via Whistle & Ivy