13 Spooky Crochet Hat Patterns for Kids
It may still be a couple of months away, but Halloween is definitely near! Which is why this is the right time to start (if you haven't already started) to make some Halloween-inspired crafts.
If you're specifically looking for something to wear for your children, these 13 spooky crochet hat patterns for kids is a start. These can be created as is or you can add more creepy accessories to really get that spooky-feel!
Toddler Kitty Cat Hat
PINK CAT? I thought to myself "How will I pull this off without her looking like the Pink Panther. Last thing I want is to take her to see the neighbors and everyone upset her by calling her a panther ???? But, after drawing up about 20 cat hats she was really drawn to this one.
Via Stitch 11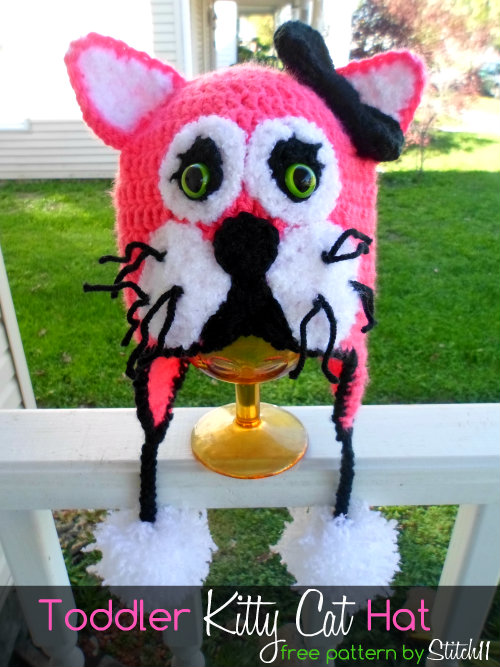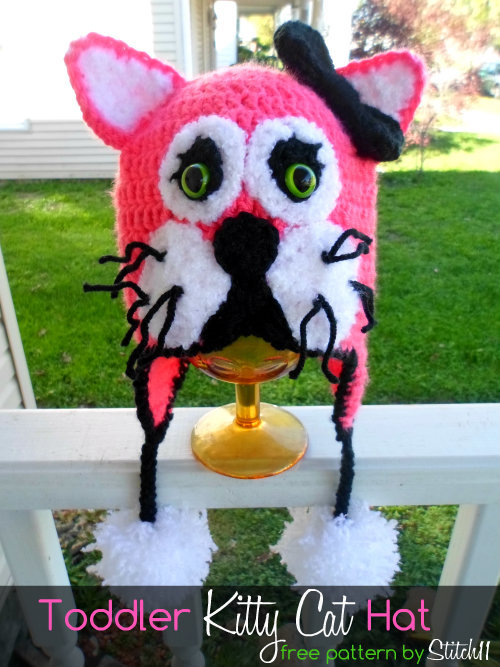 Halloween Cat Beanie
It's spooky season and there are so many ways to have fun. If you're looking for a creative and simple crochet project for your child, check out the Halloween Cat Beanie pattern! This crochet beanie is so cute. It's got two little cat ears stitched into the top of the beanie. The bottom of the beanie is trimmed in a decorative ribbed stitch while the rest is worked in a simple single crochet.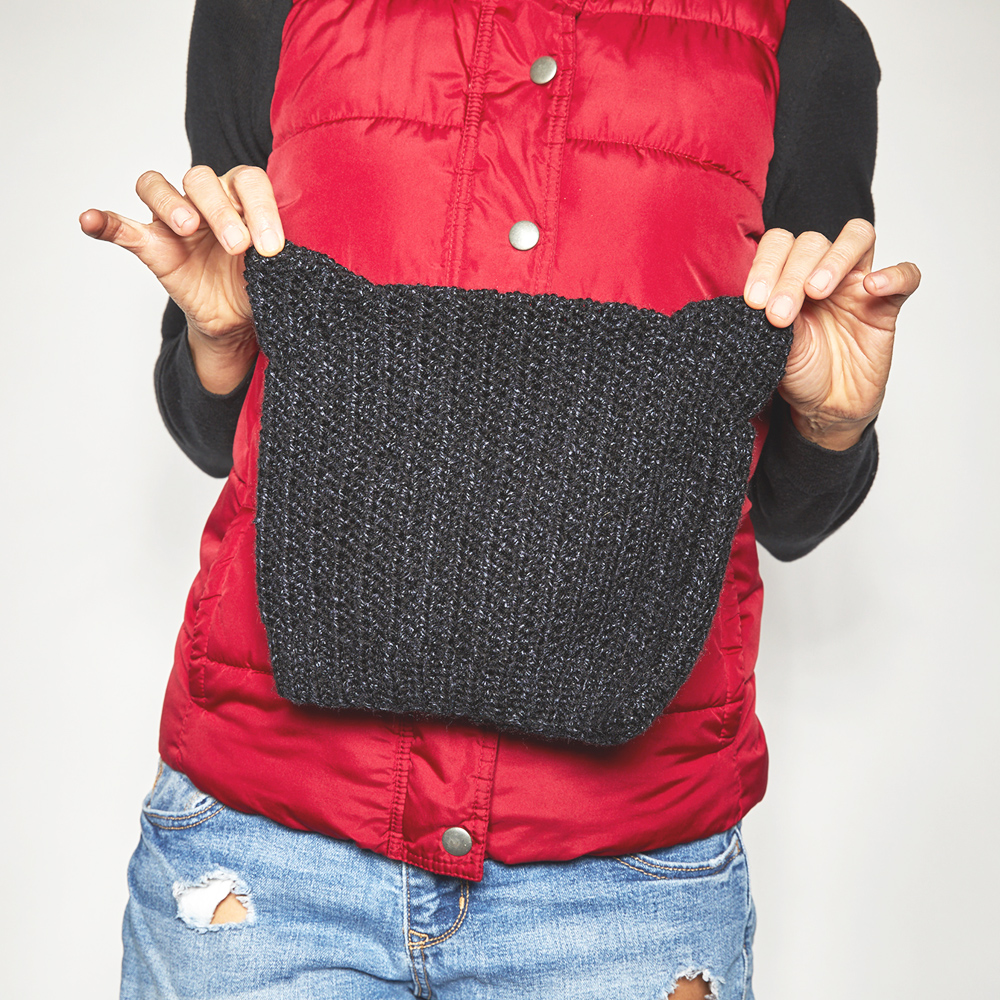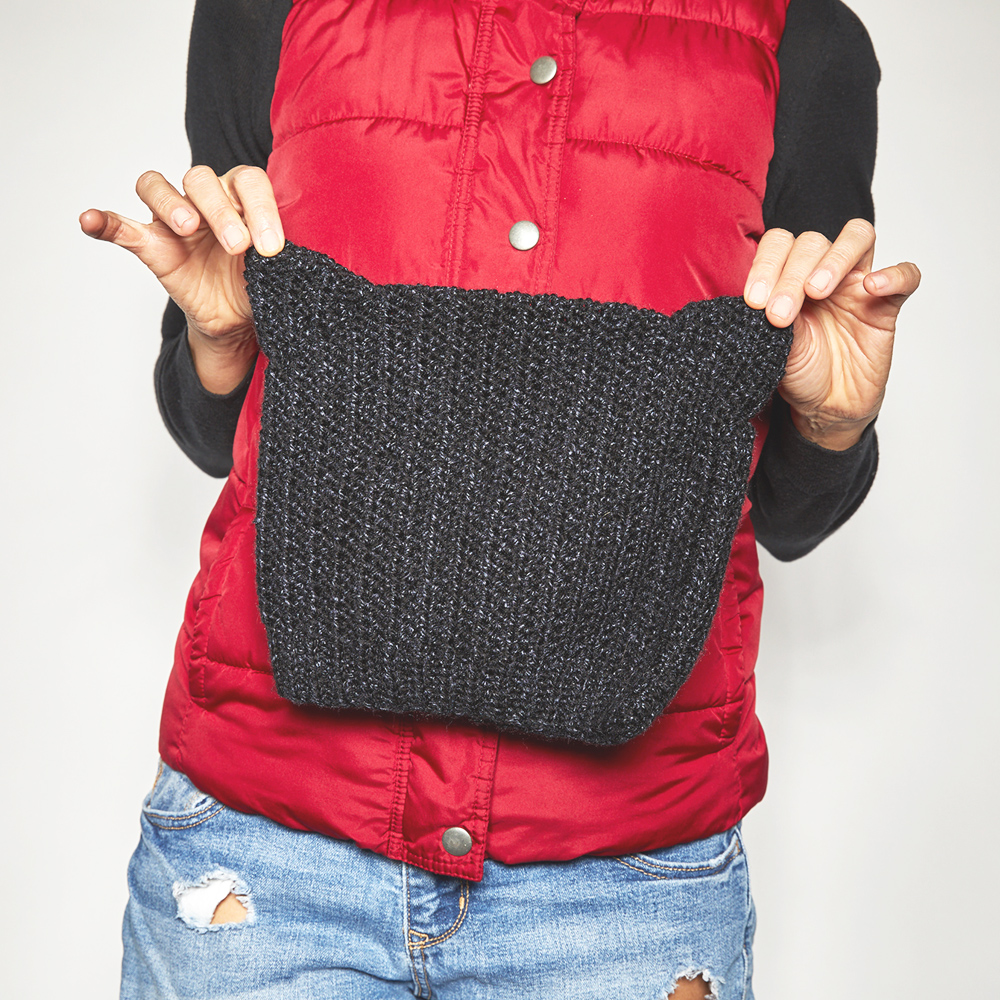 Pretty Witch Hat
This hat is made in a beautiful dusty rose color and has a delicate scalloped trim around the edges. Make a matching set for you and your little one this Halloween! It's a really easy crochet hat pattern to follow because it's worked in allover single crochet stitches. So you can have these done in no time.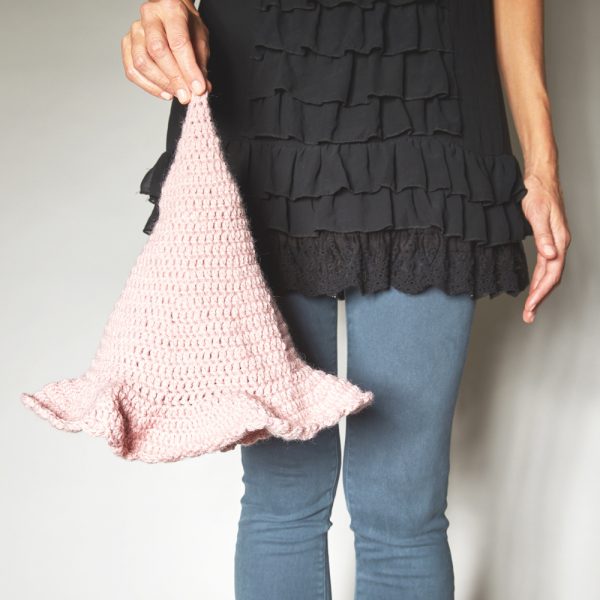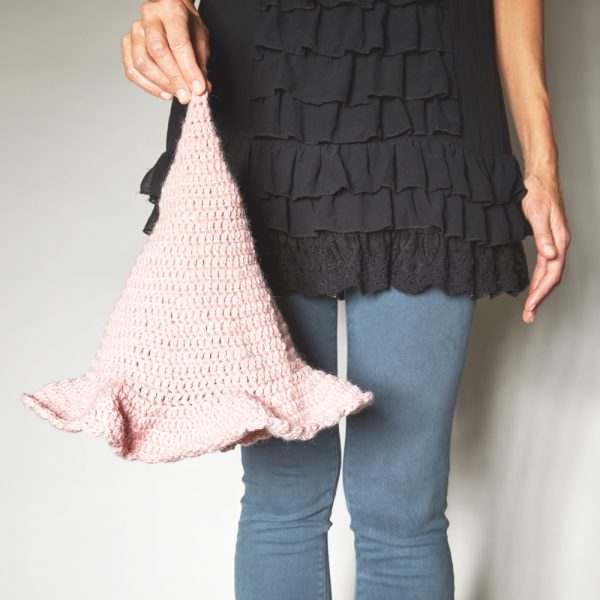 Gavin the Ghost Hat
Gavin the Ghost Hat is a fun and friendly hat for the babies and child.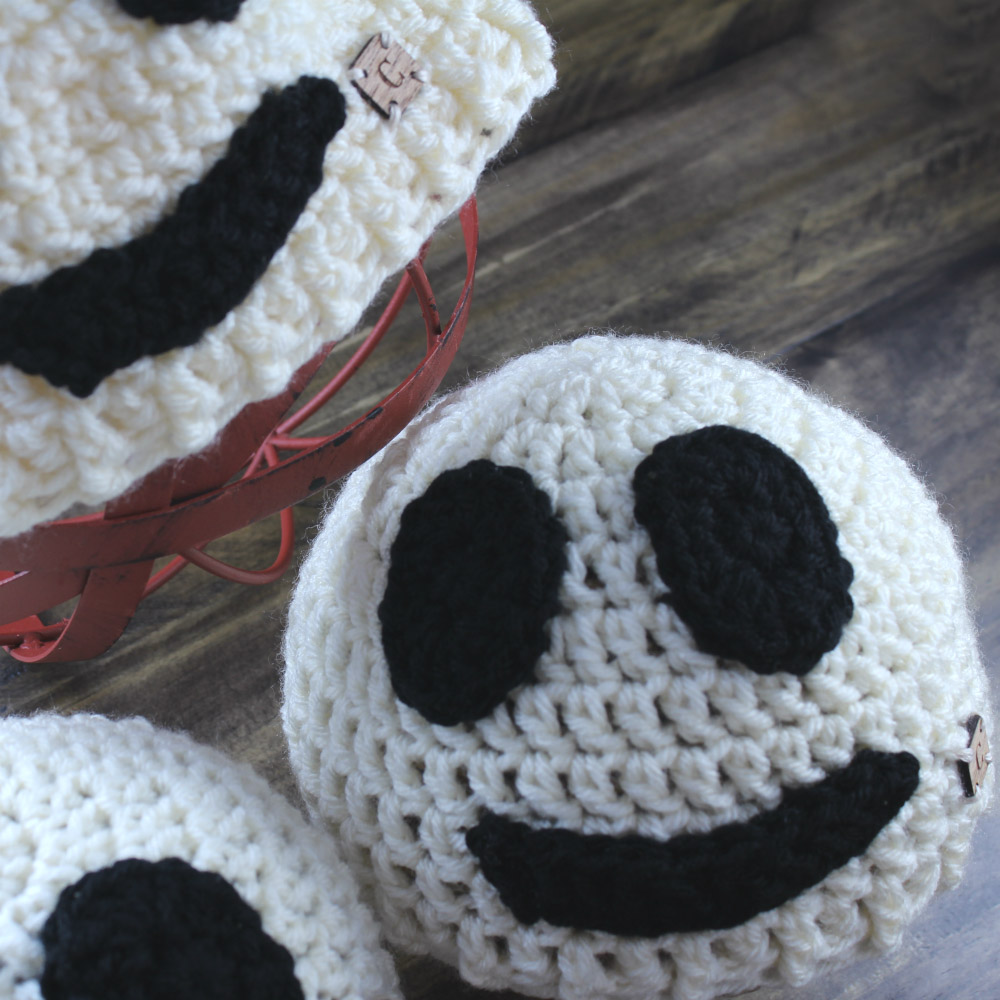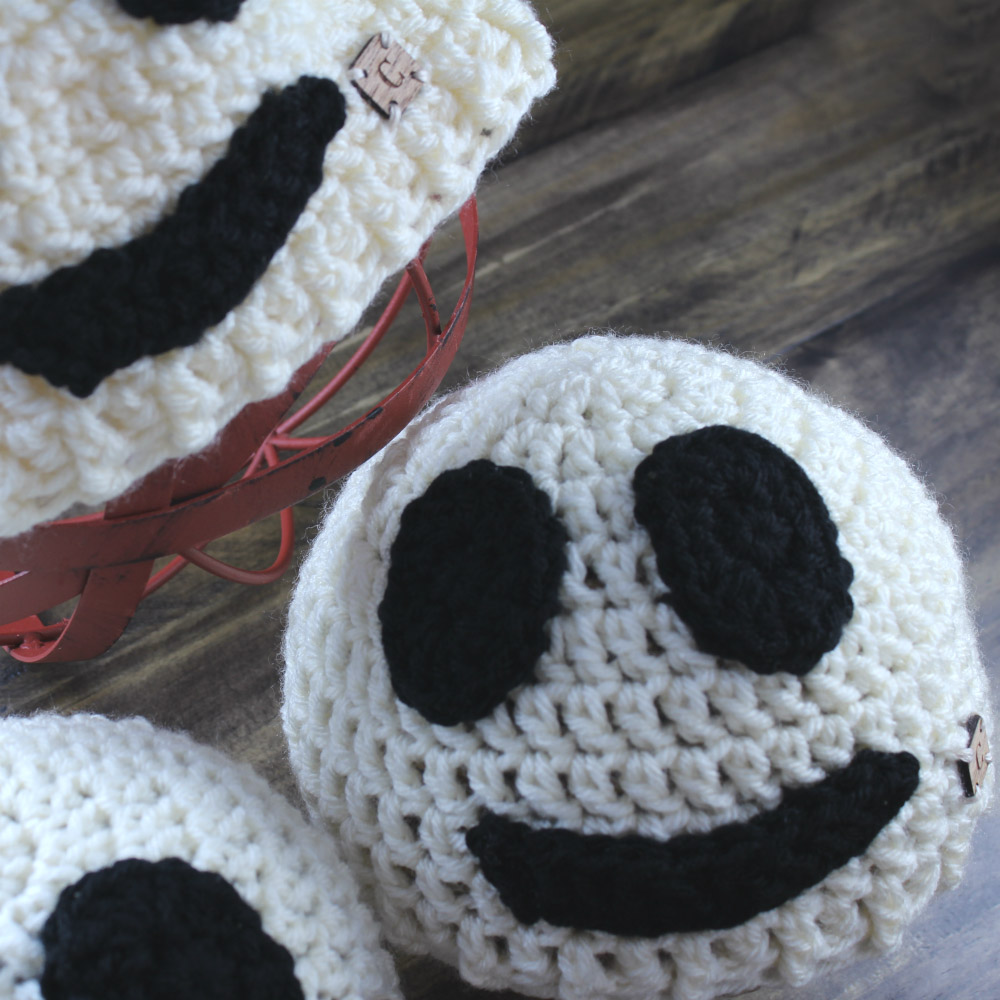 Bumble Bee Crochet Baby Beanie
The easy crochet beanie will look adorable on your happily gurgling newborn or your buzzing toddler. However, if you're feeling jealous and want to steal this pattern for yourself, never fear. The beanie pattern can be adjusted for adult sizes, too! This free crochet pattern would be great for Halloween or a costume party in general.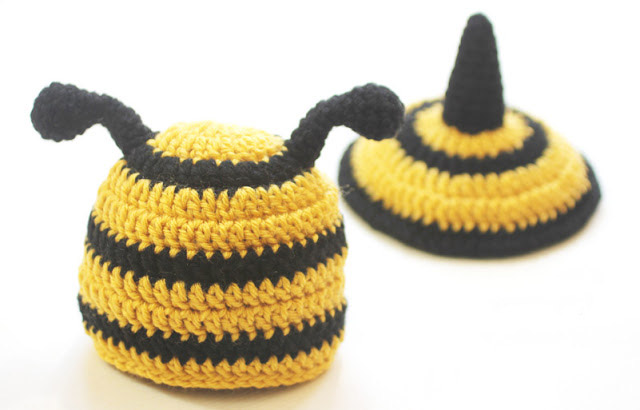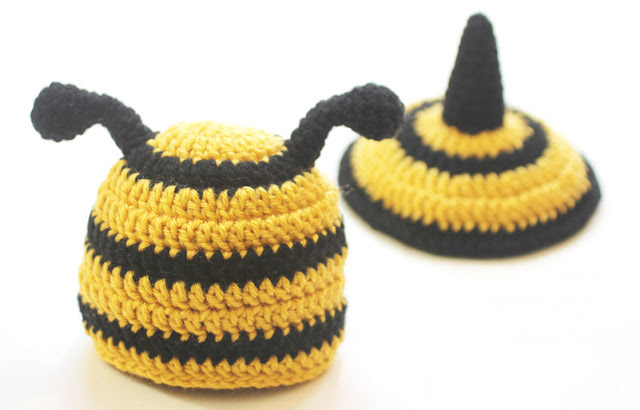 Crochet Monster Hat
From 18 months to ten years your little one will look fabulous wearing this Crochet Monster Hat. Complete with eyes and a set of teeth this crochet hat pattern will make anyone have a goofy day. Perfect for playing in the snow or walking around trick or treating.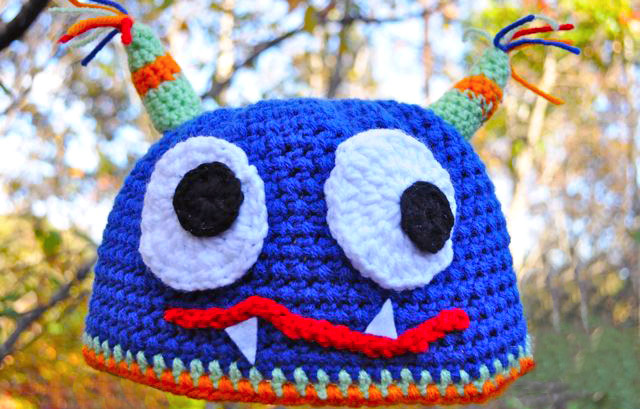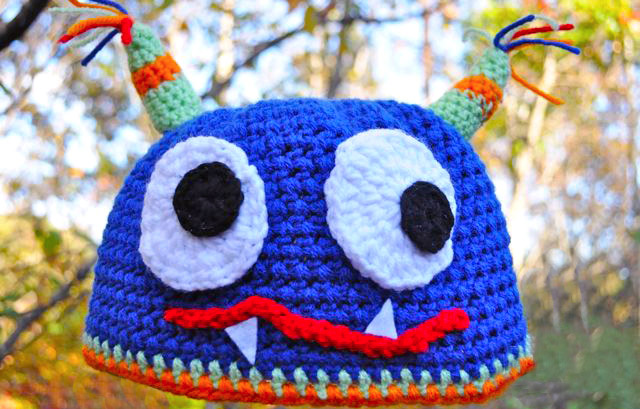 The Pumpkin Beanie Hat
This cute little number comes in four sizes from baby to adult and is super simple to add rounds to so that it's the perfect fit. It's made from the top down and uses front post stitches to add texture. I made this for my little boy last year and have the next size on my hook ready for him this year too. What else do you need for an October halloween treat?! I used Caron Simply Soft for it's fabulous colours, it's price and the fact it washes so well (pumpkin hats get mucky in our house I'm afraid!)
Via Hanjan Crochet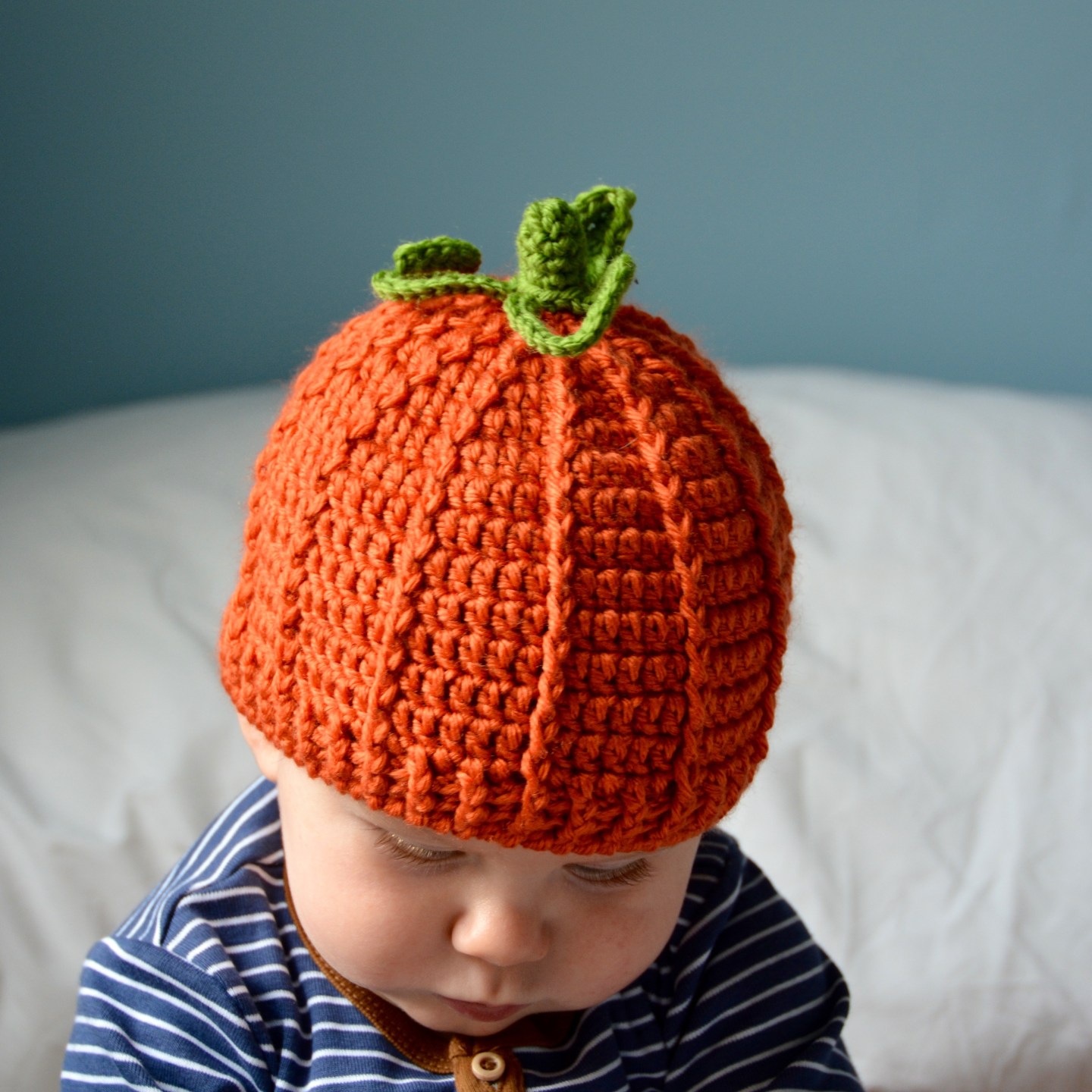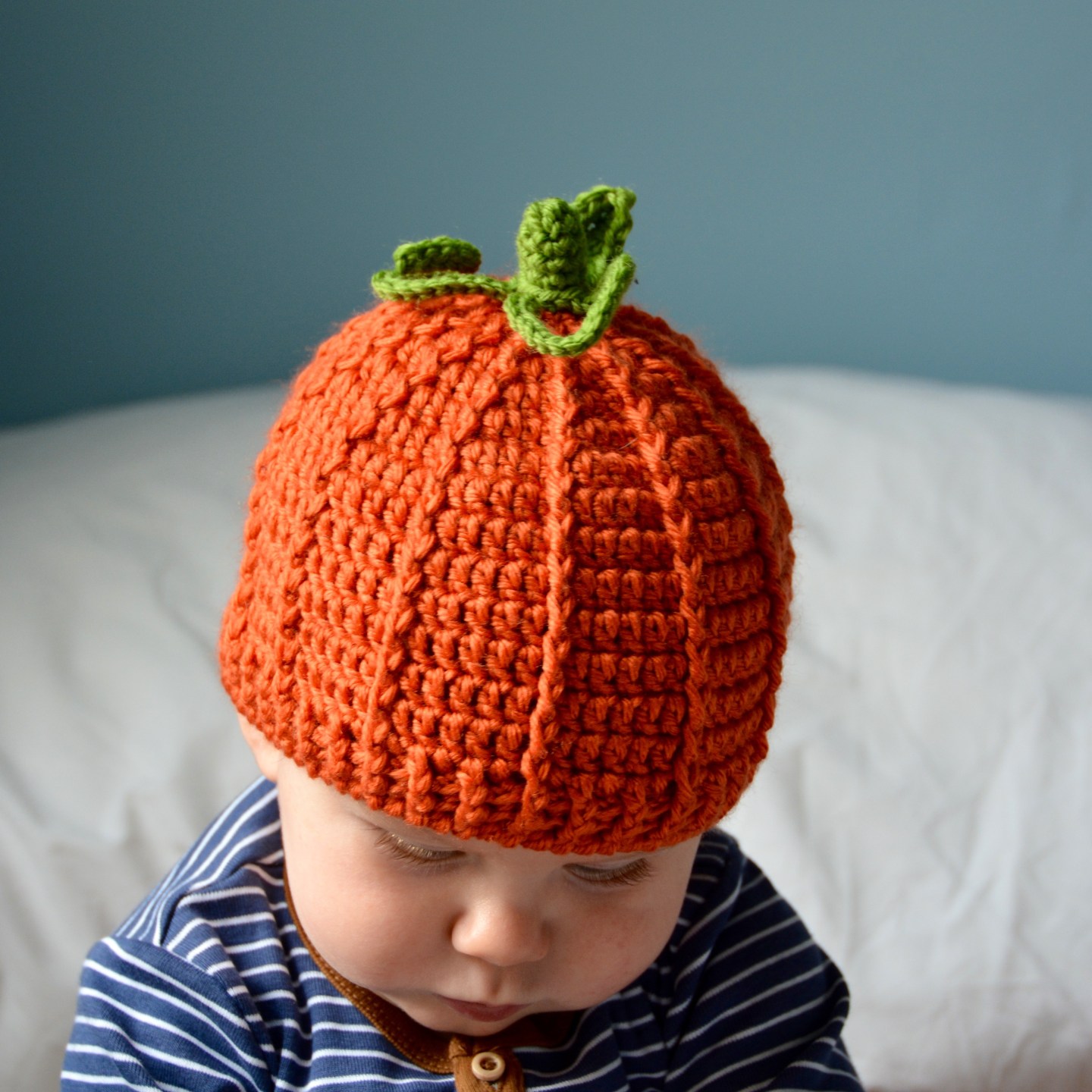 Freckled Monster Hat
Get in the Halloween spirit with this super fluffy freckled monster hat! It works up in a couple of hours, and would be the perfect way to celebrate baby's first Halloween!
Via Hopeful Honey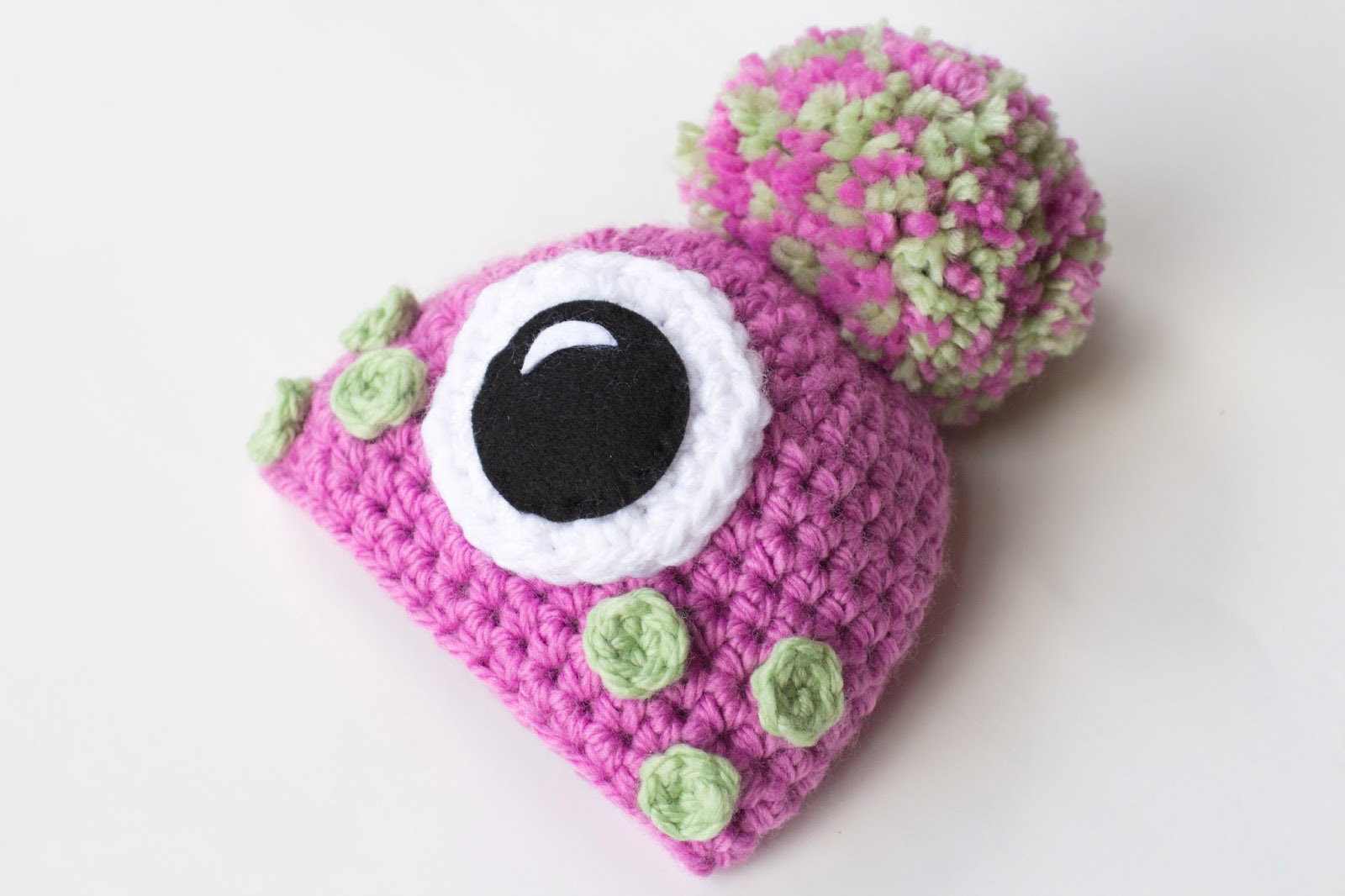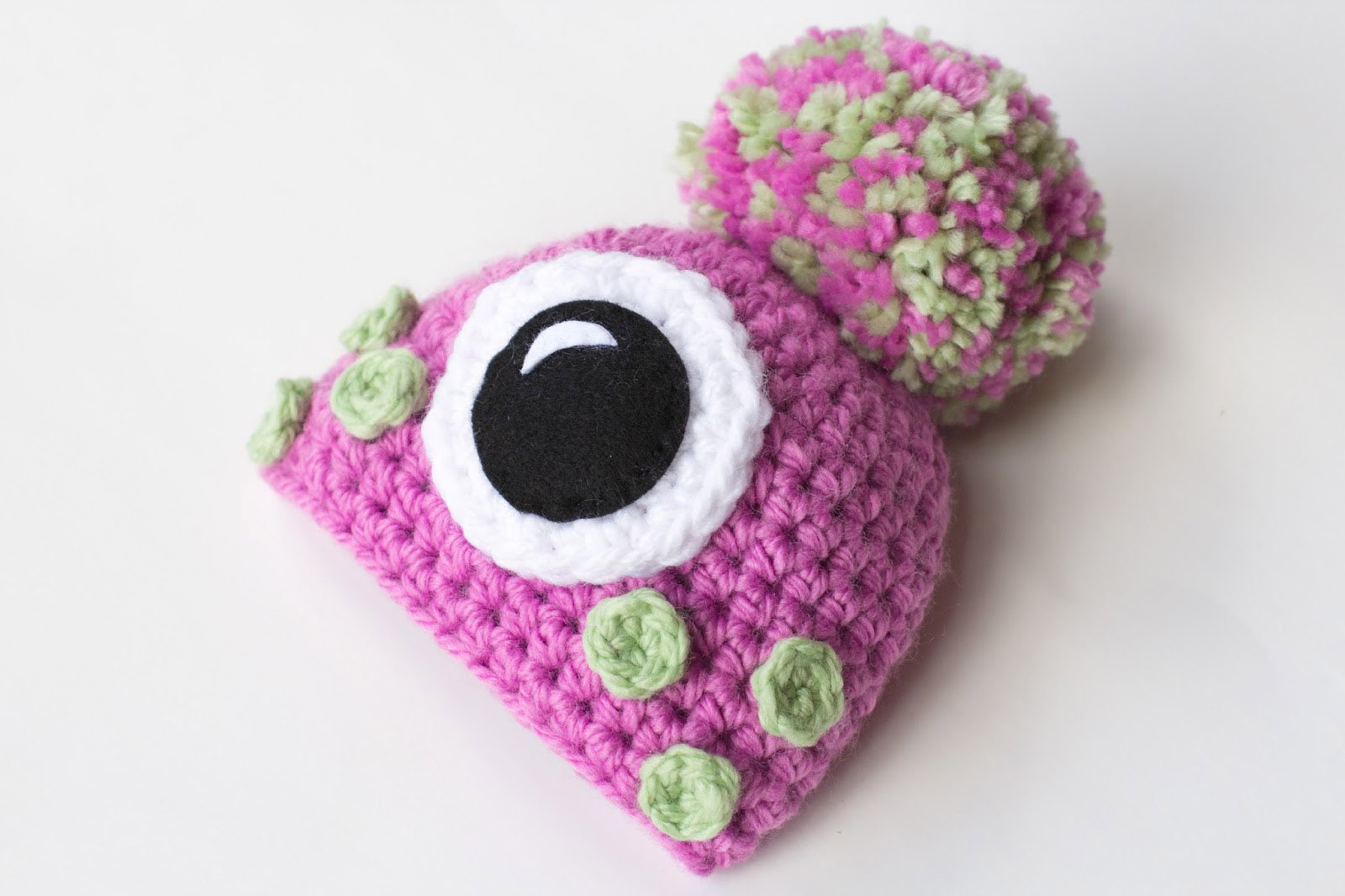 Beautifully Braided Princess Hat
This Beautifully Braided Princess Hat will be your daughter's new favorite wearable. Crochet hats come in all shapes and sizes, but this crochet princess crown with braids is specifically for toddlers with the option to go smaller in size for newborns. The best part is that this crochet hat has so many uses. Obviously it's a great winter accessory for keeping warm but it can also be used as a Halloween costume, or just worn as a fun playtime costume. It will be the most popular crochet project you could make for your kids!
Via Stitch11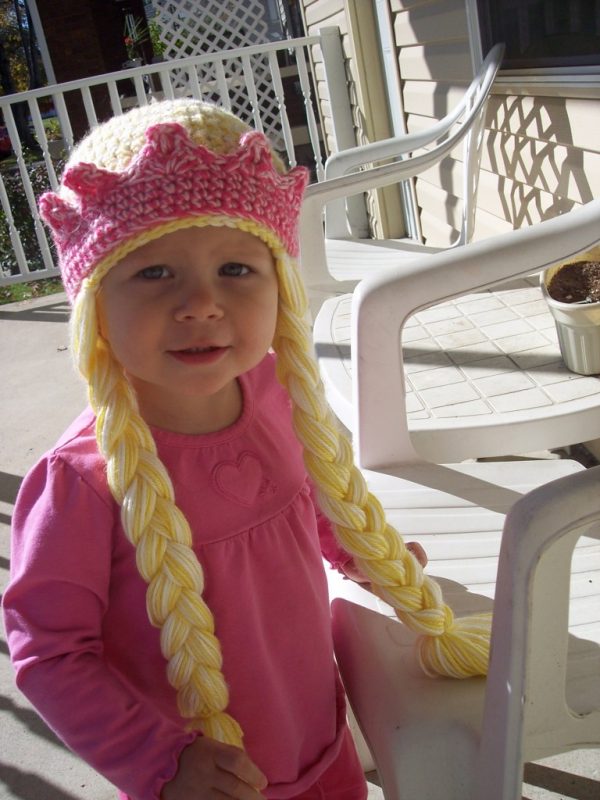 Scared Silly Monster Baby Hat
I've had so much fun making these little guys for The Preemie Project's Boo in the NICU event. The charity is collecting all kinds of autumn, Halloween, and costume hats for the little ones in at the NICU in October. I much prefer silly over scary for Halloween, and these easy-to-crochet monsters are just right.
Via Pinss's Needles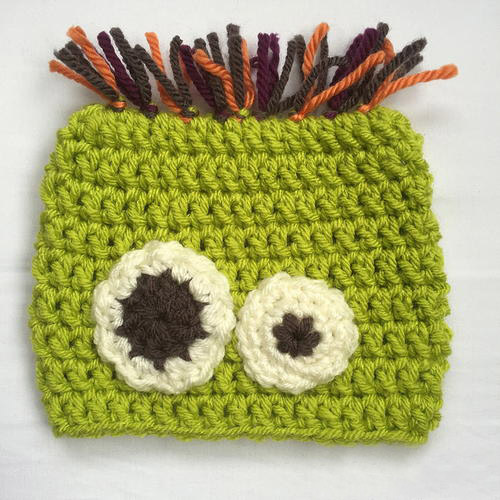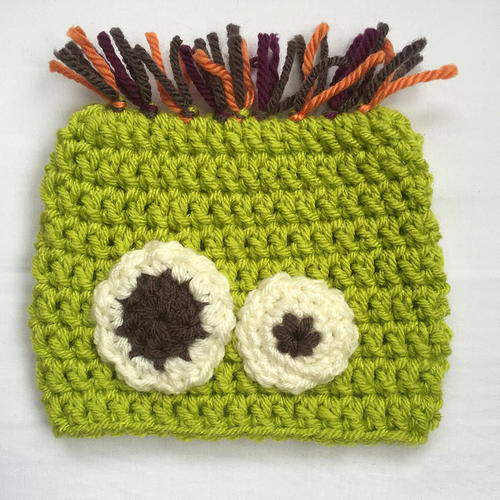 Crochet Ninja Turtle Hat
All you need for this hat is a lot of green yarn, and a little bit of felt. This Crochet Ninja Turtle hat will get your son up, moving, and ready for Halloween. This super easy crochet hat is a magic ring tutorial, and takes no time to work up. You can pick whichever ninja turtle you like the best, purchase their mask color in felt, and sew it onto the hat for easy customization. This Teenage Mutant Ninja Turtle costume is quick, easy, and it guarantees a smile all night long.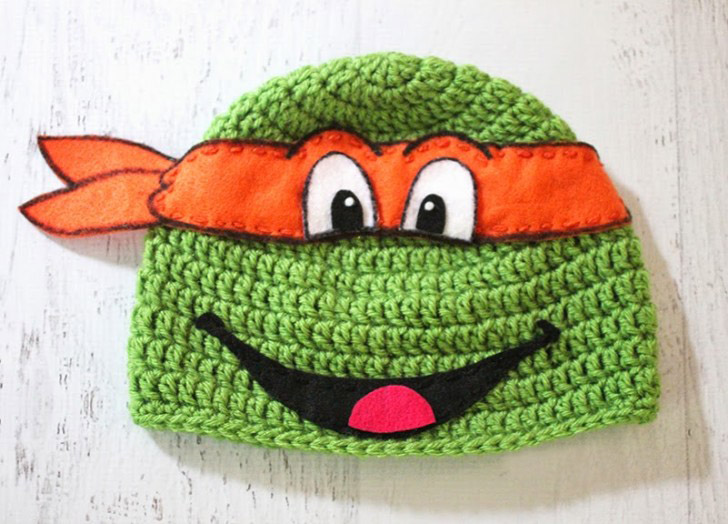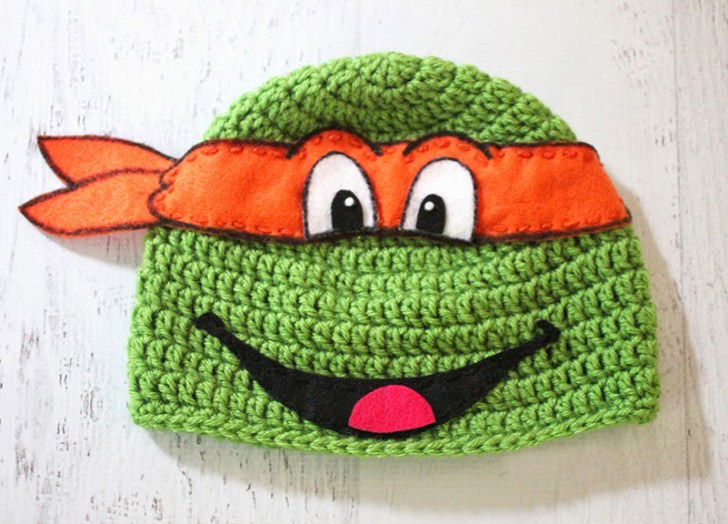 Mary Poppins Hat
This simple hat will bring magic to any child hoping to hop a cloud. Or bring a bit of wonder into your house by placing one on a shelf above an umbrella near your entryway.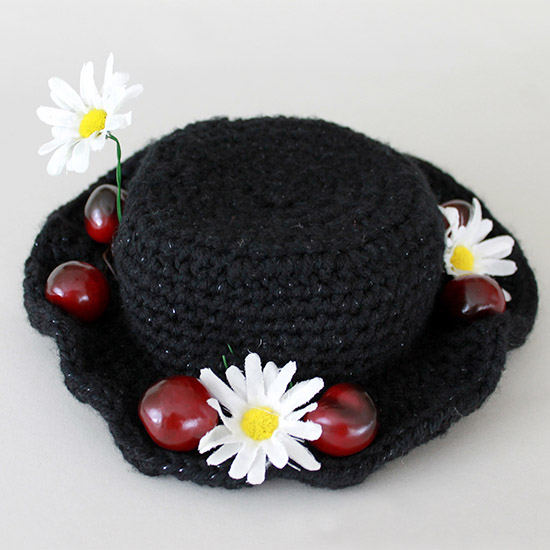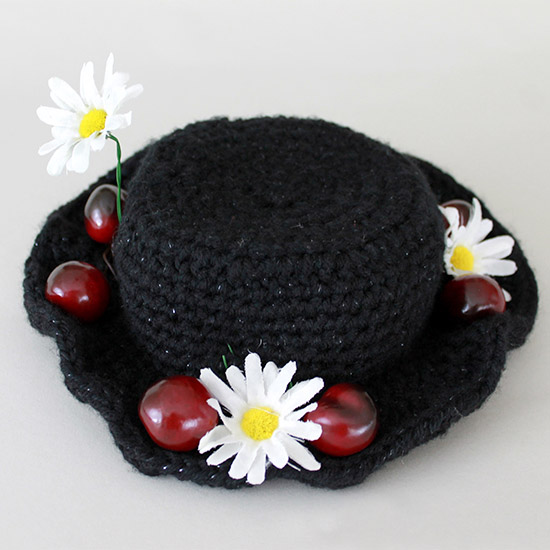 Slimer Crochet Hat
With the Ghostbusters anniversary going on and Krispy Kreme making their special Ghostbusters doughnuts, I thought I'd do my own tribute to the classic! This Slimer hat is actually sized to fit an adult, but my three-year-old has a lot of hair, so it fits him perfectly. We both can wear it. The teeth create a nice little brim to keep the sun out of your eyes. I hope you enjoy this free crochet pattern!
Via Crochet Cauldron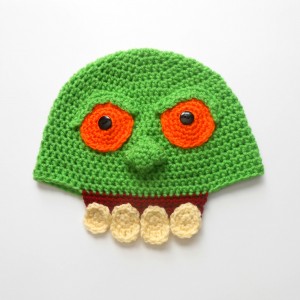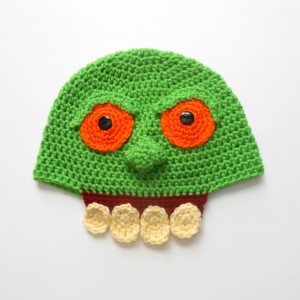 These crochet hat patterns for kids are not too complicated to work on so you can surely make as many as you need… even before the kids start knocking and yelling, 'Trick or Treat'!